Innovative Toys Inc. Case Analysis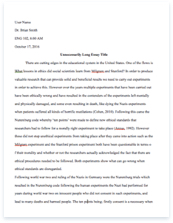 The whole doc is available only for registered users
A limited time offer! Get a custom sample essay written according to your requirements urgent 3h delivery guaranteed
Order Now
Innovative Toy is entering the infant toy market by distributing through supermarkets. It is important to analyze if our potential supermarket channel, Big Tiger, and Innovative Toys can find a place where there is a win-win situation and where both companies are pursuing the same objectives. It is important to analyze the pros and cons of spending the marketing budget on trade promotion or advertising. It is important to note that the success of Innovative toys and a future launch of a second product next year rely on the success of the product we will launch first in Big Tiger supermarkets. I have carefully analyzed the various matters that affect the decision of which toy to introduce first, the supersoft, plush, safety ball or a specially designed teething toy.
The supermarket channel, even though not a common channel for toy distribution, is growing general merchandise sales because these goods offer them higher profit and less hassle (no need for refrigerators, non perishable, etc.). Our company and specifically our infant toy are a great fit to the supermarket's general merchandise needs. We can offer an attractive margin. This will be a major reason for Big Tiger to want to carry our toys. Supermarkets are highly sensitive to the margins. Supermarket executives have started to realize that toys have good potential as general merchandise, especially interested in proven brands.
Studies have shown that there is more impulse shopping in this distribution channel than in any other. Impulse shopping has varied towards a more scrutinized shopping, where factors such as quality and value are being analyzed. Since Innovative Toys is a known and trusted brand it will be more compelling for them to carry our infant toy. We are a proven brand and most mothers are familiar with our brand. Our toys are extremely safe and of high quality, and we are also perceived as such. These are additional advantages for Bigger Tiger, who already distributes infant toys. This makes evident that both companies are aligned towards the same objectives.
The SuperSoft Infant Play Ball is a high quality safe toy with a brightful package whose color would catch the attention of infants and maybe even
kids. However, since it is packaged in a box, supermarkets are less willing to carry products with such packaging. The box is sealed, so it would make it difficult for the mom to get the reaction of the infant towards the toy. With a retailer contribution margin of up to about 35%, our high quality branded SuperSoft Infant Ball would be below or match the price of the comparable ball sold in specialty stores.
The Bunny Teether, also of high quality and extremely safe, is an infant teething toy. The fact that it is shaped like a popular animated cartoon and that it is bright will definitely appeal to infants. This teether is packaged so that it can hang on a pegboard, which Big Tiger Supermarkets would like do to space constraints. The popular animated cartoon will not be copied because we own the licensing right for the Bigsby figure (the cartoon). The price with a 25% contribution margin is slightly higher that the price of a comparable teething toy sold in specialty toy stores, however I believe this will not affect the teether sales because the product is extremely differentiated with the popular cartoon, the bright color, the high quality and brand. This product is also sealed, and even though it has a plastic color so that it is visible, infants will not be able to try it.
I am so cautious about comparing the retail price with the average retail price of the competitors because according to a study made by a Home Testing Institute, when products are equal in value, customers generally prefer to buy the product in supermarkets to save them the trip to a specialized store. Since our product will only be found in supermarkets, I believe we wouldn't want to lose customers because our price is higher then that of a comparable product.
•Contribution margin/unit=sales price/unit-variable cost/unit •Women willing to buy with ad $6-6.99= 10,000,000*6%*80%*70%*8% •Women willing to buy with NO ad $6-6.99= 10,000,000*6%*4% •Manufacturers Profit with ad=Women willing to buy at a certain price(with ad)*contribution margin*.98*.95 •Manufacturers Profit without ad=Women willing to buy at a certain price(without ad)*contribution margin*.98*.95 •Manufacturers Profit after paying 50k= manufacturer's profit-50,000
By looking at these numbers, it is clear that Innovative toys should spend the $50,000 in advertising instead of promotion, because even though they will not be available in 100% of the Big Tiger stores, and that they will not be able to reach 100% of the target market, there is a monetary advantage associated to it where both Big Tiger and Innovative toys benefit from.
What drives the amount of sales is the fact that in each case, independently of the price, the amount of people that are likely to buy an infant product is higher once they have seen the ad. The amount this percentage increases is probably associated with price, since it is not equal among the prices. This represents up to about $30,000 for the manufacturer's profits in certain products with certain prices, and up to $95,000 in profits for the retailer, in our case Big Tiger, also for a certain product with a certain price.
By using the money for advertising instead of promotion, we also create awareness in others other than our target market that may indirectly benefit our kids' toys. Also, even though not all of the target market we are reaching buys our product, but at least they become aware it exists and that helps us create a path for our infant toys to come.
Even though by using advertising we only get 80% of the Big Tiger's stores to distribute our product, after the first year when they see that it is profitable and worth being in their stores they will most likely want to carry it in 100% of their stores for their own benefit.
I strongly suggest that the SuperSoft Ball be introduced first, because since we cannot control the retailer's price, we should look at a product that will give Innovative Toys and Big Tiger the highest profit at the same level of % contribution margin. If we introduce the teether, Big Tiger might increase the level of contribution margin to 40%, where they make the most profit, but we make the least.
Currently, they are making $41,250 (1,500,000*.05 units at a contribution margin of 20% of 2.75) in profits from the unbranded and unpackaged toys. By selling with a contribution margin of 25%, where their total profit is highest for the product, they would make $82,880 (assuming that all the mothers with infants that said that would buy infant products at a certain price buys our product at that price). This is a 100% increase in profits for the infant toy category. I believe this alone is enough reason to happily welcome our boxed infant toy in their store.
These profit numbers are based on the purchase intent of the mothers with infants, numbers that have been adjusted to accommodate the overstatement of intent. The manufacturer's profit numbers are based in a selling price for the SuperSoft Infant Play Ball of $3.7/unit and for the Bunny Teether of $3.42/unit. My analysis is based on the fact that the amount of purchases does not change in a category (if its priced $6, $6.25 or $6.99, all three will have the same amount of mothers that will buy). If a 100% in profit increase for Big Tiger is not enough, we have enough total profits to slightly lower the price but I do not suggest we do so because I believe it is unnecessary. I would recommend we keep the selling price of the Play Ball at $3.7/unit.
If we launch the SuperSoft Play Ball at $3.7/unit, and we suggest Big Tiger to sell the ball with a contribution margin of 25% because they will see the highest total profits at that rate, we will have profits of about $103,280. However if they do not take our advice about the margin and sell with a 30% margin, we get total profits of about $57,296.
It is imperative we let Big Tiger know how different their profit will be if they use different margins, emphasizing that by using a 25% margin they will be much better of. This is extremely important because our high amount of profit is based on them not using a contribution margin of 40%, which will only give us profits of $11,312. This is not enough money left over to pay for the product launch next year. If you believe that this explanation will not influence their decision and they will assign the product a margin of 40%, I would suggest you launch the Teether first, because our profits with
40% of margin is $34,085, not enough for the launch, but higher than for the ball.
In conclusion, the Innovative Toys' objectives align with Big Tiger's objectives, since they can offer selling space and they want more general merchandise sales and we can provide that. It is more convenient for the company to use advertising instead of promotions because it has better results and potential future benefits such as awareness of people that won't buy our first product but might buy our second product. Innovative Toys should launch the SuperSoft Play Ball and strongly encourage Big Tiger to keep their margins at about 25% so that they experience the highest total profits.
Related Topics