Innovation At International Foods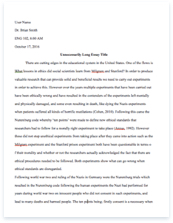 The whole doc is available only for registered users
A limited time offer! Get a custom sample essay written according to your requirements urgent 3h delivery guaranteed
Order Now
In discussion with Josh, Tonya foreshadows "some serious obstacles to overcome." Describe these obstacles in detail.
Big business versus small business has been an issue since business started. Small businesses need to have a solid structure and a large backing of consumers to survive against big business. Josh Novak had a successful model for Glow-Foods and International Food Group (IFG) saw that. They were so impressed with his IT plan at Glow-Foods, they offered him a job at their IT office with a team to help their demographic. Josh was excited yet hesitant as he knew IFG was nothing like his small business of Glow-Foods.
Josh expected the transition of his company to IFG to be difficult. Once he became part of IFG's IT department and had his own team, Tonya warned him that there would be problems he would run into. These serious obstacles were in most part his new aged team bumping heads with the seasoned, big business personnel of IFG. His team was warned by Rick Visser, the chief technology officer, that access to social media sites required his pre-approval from his group (McKeen et al., 2012). The transition to the corporate world became more difficult when Ben Nokony argued with the team that they needed to go through him instead of talking directly to the product teams. Sheema Singh, the IT finance officer, issued a request to the team in regards to their budget plan for the next fiscal year.
All of the IT office's concerns were valid, but it was very difficult for Josh's young team to see it their way. The team needed to use social media such as Facebook and Instant Messenger to communicate and research their idea. Rick was always familiar with his workers asking permission for the usage of these sites. However, Josh's team wasn't familiar with this idea and found it annoying. They were used to just being able to use these sites.
Ben Nokony didn't like that Josh's team went directly to the product teams. Ben was bypassed when he was familiar with the IT office going through him for such needs. The team just wanted to bounce a few ideas off of them, but Ben thought it was a formal meeting that he had to be present and a part of. The team was angry because Ben was so aggressive. They just needed to be reminded that IFG had certain protocols they needed to follow.
Josh's team also struggled with coming up with the costs and benefits of their proposed work for Sheema (McKeen et al., 2012). They wouldn't be aware of the fiscal cost until they knew exactly what they were capable of. It would be difficult for his team to outline their budget, but they could come up with an approximate estimate of their costs and benefits for Sheema. They could sit down with her and explain the possible worth of their proposed ideas, so she would not be bothering them during their process.
How can Josh win support for his team's three-point plan to use technology to help IFG reach its customers?
When Josh and his team was finally ready for his presentation, it was picked apart by the IT office. They exploited every hole in his three-point plan. Sheema was concerned about the business values of the initiatives. Ben needed a clear commitment on the benefits. John was worried about bad reviews by customers. Rick had a security concern about the cloud. In order to win their support for his team's three-point plan, Josh needs to slow roll his idea.
In order to be successful, Josh needs to make a small scale version of the interactive site and cloud. He can also update the members of the IT office at various stages of his project. His team can outline potential security risks, estimated fiscal cost, and the benefits of the project (McKeen et al., 2012). Once finished, he can show it to the IT office and John, and he can also try it on a small control group of IFG consumers. This way he can cover his survey of different communities while also testing out his work. With slow rolling his pan at a small scale, he can please everyone in the IT department by making it safe and affordable.
Reference
McKeen, J. D., & Smith, H. (2012). IT strategy: Issues and practices (2nd ed.). Boston, NY: Prentice Hall.
Related Topics