Influential Leaders in the Community: Governor Doug Burgum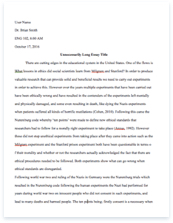 The whole doc is available only for registered users
Pages: 6
Word count: 1322
Category: Ambition
A limited time offer! Get a custom sample essay written according to your requirements urgent 3h delivery guaranteed
Order Now
In the community of Bismarck, there have been an array of influential leaders in the last ten years. Personally, the one that stood out the most, is our current governor, Doug Burgum. From the start of Doug's life, he was destined for greatness, and had an ambition to him like no other. Doug embodies the personality traits, goals, and values that are very attractive and influential to the younger and elderly generations. North Dakota has continually grown stronger, population has increased, and opportunities are at an all time high. Doug embodies true substantial leadership in the community of Bismarck, and throughout the state of North Dakota. He has won the trust and respect of his community, and many people throughout the United States.
Keywords: influential leadership, increased opportunities, population high, current governor, ambition, personality traits, state of North Dakota
Influential Leaders in the Community: Governor Doug Burgum
When thinking of influential leaders in the community, the governor was the very first person that came to my mind. Doug Burgum is the 33rd governor of the state of North Dakota and has brought greatness into North Dakota. From the very start he has always been a businessman. Burgum grew up in a very populated area of agriculture, which shaped the way he has done business. When referring to North Dakotans, most people mention things such as, hard work ethic, and gratitude. Those beliefs happen to be the main reasons Doug decided to call ND home. Burgum was the leading source in the Great Plains software, taking it from a small and limited company, to an outstanding, award winning company. Burgum eventually went on to become the CEO at Great Plains software in 2001, and finally the senior VP up until 2007.
All while working full time at Great Plains software as the senior VP, Burgum founded the Kilbourne Group. This group is a real estate firm that consists of creating an enhanced downtown, to promote better environments, and neighborhoods for the generations to come. Having a leader like this is something very attractive for the community, especially for young families.
North Dakota has always had a very high employment rate, as a result of the oil out west, agriculture, and infrastructure. Doug continued to add jobs in the state and created billions of dollars for shareholders. 2008 was quite the year for him, by co-founding a capital firm. Arthur Ventures is a firm or business that invests in companies that work with software. Burgum was the main reason this company had the amount of success that they did. From 2001
Influential Leaders in the Community: Governor Doug Burgum until 2008, he created thousands of jobs, brought more money to ND, and bettered communities and towns.
Continuing on in 2009, our then Governor Hoeven, presented Burgum with one of the most honorable awards. Doug Burgum was given the honor to accept the Theodore Roosevelt Rough Rider Award, for his distinguished leadership, and continued achievements in the state of North Dakota. The honor of accepting an aware this incredible is obviously for people who are exemplary at their leadership skills. It was not until November 8th, 2016 that he was elected into office as the governor, in his first political run.
While thinking of what the criteria is for an influential leader, it's not the easiest to put Governor Doug Burgum under that category. When you simply google influential leaders, people like Nelson Mandela, Mahatma Gandhi, Martin Luther King Jr, and Mother Teresa are mentioned. While these individuals have been amazing past leaders in the world, Doug is a great leader in the present day, in our small community. It almost makes Doug Burgum comparable to God after comparing him to other influential leaders throughout the course of time. Farmers could also agree with that statement after the U.S. Mexico-Canada Agreement was signed into effect. Burgum is a huge advocate for the agricultural community and won the respect of farming operations after showing support for this trade agreement. North Dakota strives off agriculture, because this is the livelihood of most families across the state. This trade also allowed North Dakota many new jobs and saved current ones. Doug Burgum has never once turned his back on the community and as a result, people trust him and his judgement.
Influential Leaders in the Community: Governor Doug Burgum
Burgum goes on to say, "This agreement is a victory for American Farmers, business owners, and innovators, modernizing trade and strengthening our relationships with North Dakotas two biggest trading partners". He is continually grateful for each opportunity, and promotes a positive attitude regardless of the outcomes. Burgum says "Were grateful to the administration and President Trump for signing this historic deal and providing increased market certainty and access to our world class energy and agricultural producers, who can compete with anyone on a level playing field."
Doug never woke up one day just decided he wanted to be the most influential leader that North Dakota has seen. Through his success and visions of the future, members of the community started to trust and follow him. Success is a huge factor on becoming a leader, and Doug showed this accomplishment for over ten years. Doug is the driving force of the community and has created the culture of North Dakota. It is undeniable the amount of energy and eagerness Burgum possesses, all to create a better today. With all of the success in Burgum's life, people are eager and hungry for more of what he has to offer, which makes his a tremendous leader. It can't always be the easiest thing in the world to be a leader of a group of people, with everyone constantly looking for answers. With his attitude and influence within the community, most people will continue to rally behind him and support him and the decisions he will make to change and better the community. Regardless of what Governor Doug Burgum decides to do in the future, as far as running for another term, he will most likely go
Influential Leaders in the Community: Governor Doug Burgum down in history as one of the most influential and successful leaders North Dakota has ever seen.
There is so many good things and outcomes of being someone so powerful, and so influential within a group of individuals, but it's not always roses. As soon as something ends up going wrong, and not as it was intended, everyone points fingers. That leader is automatically the root of the problem, with no way to fix it. As supportive as most communities are of leaders, there is also that point of human error and most love to point out. It can be especially worse when being the leader of the entire state of North Dakota. Being in charge of such a big responsibility, leaves a lot of room for error, and even more criticism. The amount of pressure the world puts on leaders or influencers can cause immense fear, and stress, potentially harming the person's well-being for an extended period of time. The spotlight can be the greatest gift of one's life, but can also cause one to feel major doubt in their choices.
Governor Doug Burgum is one of the most incredible influential leaders that North Dakota has seen. The amount of success he had throughout his life, shows many people he is in It for the long haul and will not quit. Being awarded the most prestige awards in North Dakota was a top highlight in Burgum's life, winning the trust of many. Over the course of time, he was exceedingly active, creating many new jobs, supporting the agricultural world, and creating billions of dollars for the state. Governor Doug Burgum is a very well honored, and credible man, that has won the trust and respect of his community.       
Related Topics