Individuals can do nothing to improve the environment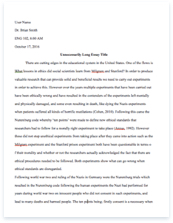 The whole doc is available only for registered users
A limited time offer! Get a custom sample essay written according to your requirements urgent 3h delivery guaranteed
Order Now
Individuals can do nothing to improve the environment, only governments and large companies can make a difference. To what extent do you agree or disagree? In present day and age, the human society is progressing rapidly. Yet at the same time, many problems have arisen, one of which is environmental issue. Some people strongly believe that individuals cannot address this problem. In my opinion, only individuals, companies and governments all engage swiftly and closely, can the environment be improved. It is a fact that individuals' activity in a society is one of the fundamental causes of environment pollution.
For example, one disposes garbage without separating recycling and normal rubbish results in detrimental influences on the planet. Moreover, there is an increasingly number of people use plastic bags and containers for the sake of their own convenience and low-cost, thereby largely engender environmental afflictions. No one can deny that individuals should act voluntarily and immediately to tackle this issue. In addition, corporations in a society regardless the size of the business activity shall make a concerted effort towards environmental protection.
Specifically, businesses need to set up strict policies in energy saving and rubbish disposals, together with paper prints constraints to a certain extent. Profit-seeking activity should not be condoned at the expense of environment. Governments also need to establish stringent laws and regulations to preserve environment. More specifically, heavy punishment or fines should be applied for those who disobey the legislation of environmental protection.
Also, governments need to allocate subsidy and support to motivate experts to research in creating new methodology of the disposal of wastes consequently, the society and individuals will be benefited as a whole. In conclusion, not only individuals but also companies and governments shall all engaged swiftly and closely ecological protection activity or campaign on a daily basis to provide a decent and sound living environment for our descendents.
Related Topics