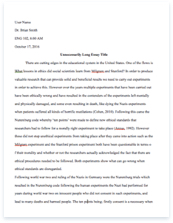 The whole doc is available only for registered users
A limited time offer! Get a custom sample essay written according to your requirements urgent 3h delivery guaranteed
Order Now
IndiGo Airlines – A Case study in International Business Strategy The right thing to do is also the smart thing to do
The success of Indigo is a mix of a clear brand promise of "on time" and supported with slick branding and signage, smart technology support and a passionate and young work force who multi-task.
About Indigo
IndiGo is India's largest airline with a market share of 29.5 per cent as of June,2013 as well as the country's largest low fare carrier. IndiGo is the fastest growing low cost carrier in the world (source: CAPA). IndiGo has a simple philosophy: offer fares that are always low, flights that are on time, and a courteous, hassle-free travel experience. IndiGo's On Time Performance is one of the best in India. IndiGo's Technical Dispatch Reliability is 99.91% making it the airline with the least number of cancellations in India. With its fleet of 66 new Airbus A320 aircraft, the airline offers 422 daily flights connecting 33 destinations – Agartala, Ahmedabad, Bangkok, Bengaluru, Bhubaneswar,Coimbatore, Chennai, Delhi, Dibrugarh, Dubai, Goa, Guwahati, Hyderabad, Imphal,Indore, Jaipur, Jammu, Kathmandu, Kochi, Kolkata, Lucknow, Mumbai, Muscat,Nagpur, Patna, Pune, Raipur, Singapore, Srinagar, Trivandrum, Vadodara,Vishakhapatnam, and Chandigarh. HISTORY
ndiGo was set up in early 2006 by Rakesh S Gangwal, a USA-based NRI and Rahul Bhatia of InterGlobe Enterprises. InterGlobe holds 51.12% stake in IndiGo and 48% is held by Gangwal's Virginia-based company Caelum Investments.[1] IndiGo placed a firm order of 100 Airbus A320-200 aircraft during June 2005 in plans to commence operations in mid-2006.[2] IndiGo took delivery of its first Airbus A320-200 aircraft on 28 July 2006, nearly one year after placing the order, and commenced operations on 4 August 2006 with a service from New Delhi to Imphal via Guwahati. By the end of 2006, the airline had six aircraft. Nine more aircraft were acquired in 2007 taking the total to 15. By December 2010, IndiGo replaced the state run flag carrier Air India as the top third airline in India. It already had a 17.3% of the market share, behind Kingfisher Airlines and Jet Airways.[3] By early 2012, IndiGo had taken the delivery of its 50th aircraft in less than 6 years. IndiGo is known to have placed the largest order in commercial aviation history during 2011 at that time, when Airbus won the US$15 billion deal for 180 aircraft. This deal pushed up the percentage of Airbus aircraft in India to 73%.[4] By February 2012, IndiGo was expanding rapidly and was making solid profits, the only airline in India to do so. It had replaced Kingfisher as the second largest airline in India in terms of market share. IndiGo's strong adherence to a low-cost model, buying only one type of aircraft and keeping operational costs as low as possible along with an emphasis on punctuality are said to be some of the reasons for its success even when the airline industry in India is going through a bad patch. IndiGo focuses on adding a new plane every six weeks and sometimes even faster.
However, this rapid expansion led to a scathing report by the DGCA in December 2011, which highlighted problems resulting from this expansion in the airline that could impact safety.[5] On 17 August 2012, IndiGo became the largest airline in India in terms of market share (27%),[6] which is more than one-fourth of total market share of all the Indian airlines combined, in the process dethroning the full-service carrier Jet Airways, which had held that position for many years. The airline had reached the position just six years after operations commenced.[6] In January 2013, the Centre for Asia Pacific Aviation announced with, along with Indonesian airline Lion Air, IndiGo was the second fastest growing low-cost carrier in the continent.[7] In the same month, IndiGo became India's first airline to take the delivery of the Airbus A320-200 aircraft equipped with sharklets. Aditya Ghosh, IndiGo's president said that this move would help them reduce fuel burn.[8] In February 2013, following the civil aviation ministry announcing that they would be allowing IndiGo to take the delivery of only five aircraft that year, reports suggested that the airline was in plans to introduce low-cost regional flights by setting up a subsidiary. However, Aditya Ghosh, IndiGo's president said that all such reports were fake and IndiGo was actually in plans to seek permission from the ministry to acquire four more aircraft, therefore taking the delivery of 9 aircraft in 2013.[9] DESTINATIONS
IndiGo operates to 33 destinations in India and abroad with 422 daily flights.[10] In January 2011 IndiGo received a license to operate international flights after completing five years of operations.[11] IndiGo's first international service was launched between New Delhi and Dubai on 1 September 2011.[12] Over the following weeks, the international services were expanded to serve Bangkok, Singapore, Muscat and Kathmandu from New Delhi and Mumbai. FLEET
In order to reduce operational overhead, IndiGo operates only the Airbus A320 family of aircraft in its fleet. It generally purchases new aircraft. As of June 2013, IndiGo operates 68 such aircraft and the average fleet age is 2.3 years.[14] IndiGo has operated a total of 82 Airbus A320-200 aircraft. Fleet info
IndiGo aimed to have a fleet size of 40 aircraft by 2010, and induct all the 100 aircraft it had ordered by 2015–2016.[17] In February 2012, IndiGo took the delivery of its 50th aircraft. On 15 January 2013, the first IndiGo A320-200 was rolled out with sharklets. The aeroplane, registered VT-IFH, is IndiGo's 62nd aircraft and it was delivered less than two weeks later.[18] The Airbus A320neo family aircraft will be delivered between 2016 and 2025.[19] New aircraft orders
IndiGo placed an order for 100 Airbus A320 family aircraft during the 2005 Paris Air Show. The total order was worth US$6 billion, one of the highest during the show.[20][21] IndiGo signed a Memorandum of Understanding for an additional 180 Airbus A320 aircraft including 150 with the New Engine Option (NEO) on 11 January 2011. This is one of the largest orders of its kind in commercial aviation history. IndiGo is also one of the launch customers of the brand new Airbus A320neo family. The cost of the order is expected to have exceeded US$15 billion.[22][23] Retirement
To keep the average fleet age low, IndiGo usually phases out aircraft older than 6 years. Of the 79 aircraft IndiGo has taken, it has already phased out 14. IndiGo has sold its older aircraft to AnadoluJet, Atlasjet, Cyprus
Turkish Airlines, Etihad Airways, Myanmar Airways International, Scandinavian Airlines, and Turkish Airlines.[24] Livery[edit source | editbeta]
IndiGo's livery is mostly painted in indigo and white colours. The bottoms of the aircraft are painted in indigo, followed by sky blue stripes below the wings. The upper portion is given a white background along with the airline's name written in indigo. A dot-line structure of an aircraft is painted near the noses of IndiGo's aircraft. IndiGo's official website goindiGo.in is written on the engines, which have an indigo background. Finally, the tail is mostly indigo again, with the carrier's name written at the top in indigo, a sky blue stripe in the middle, on a white background. On the belly of the aircraft are 20 spots depicted as a plane representing the airline's logo. SERVICE
Being a low-cost carrier, none of IndiGo's flights have Business class or First class sections. It offers only Economy class seating. To keep fares low, IndiGo does not provide complimentary meals in any of its flights, though it does have a buy-on board in-flight meal programme.[25] No in-flight entertainment is available, but the airline provides an in-flight catalogue Hello 6E which gives information about various duty-free products which can be bought on board. IndiGo offers premium services, where the passengers, at a higher fare, can avail additional benefits like a pre-assigned seat and meals on board.[26] It also offers a service called IndiGo Corporate Programme for corporate travellers.
5 reasons why IndiGo is market leader today
As Vijay Mallya watches his beloved Kingfisher Airlines collapse to dust, low-cost IndiGo has become the new market leader with its slow and steady approach within just six years of launch. As Mallya grounded more than half of Kingfisher planes to create a capacity vacuum, Indigo managed to not only increase its passenger traffic but also its fleet size Moreover, while full time carriers focus on the experience of flying, IndiGo focused on what they thought would matter to its flyers —It communicated to the flyer his basic need of getting from point A to point B on time. Here are 4 reasons why the airline has managed to scale to the top, despite being the youngest airline in India. Indigo's stuck to its low-cost, single class model unlike rivals Jet and Kingfisher While Kingfisher and once market-leading Jet Airways bought rivals, flew multiple plane models and struggled to mix full-service and low-fare options, IndiGo stuck with its policy of offering one class of no-frills service on a single type of plane. Indigo has chosen to stick to the world's best-selling single-aisle aircraft, the Airbus A320 Selling and leasing back planes helps its balance sheet.
Secondly, it maintains a young fleet by selling and leasing back its planes. IndiGo uses six-year sale and leaseback agreements, so the airline is constantly replacing its aircraft. This prevents the need for overall checks and major repairs, which means IndiGo understands how to work the margins. Operationally it would be impossible to make a profit at the very low fares they were offering through the first four years of operations, where ticket prices on Indigo were roughly 40 percent of cost of operation. Even before starting operations in 2006, Indigo had placed a firm order for 100 Airbus A320 aircraft in June 2005, which gave it a pricing advantage. The airline then acquired parking lots in Delhi and Mumbai, and by the time the first Indigo flight was announced, it had already scheduled the first 20 aircraft. Also it focused on inorganic expansion by adding a plane every six weeks. A report in the Economic Times says Indigo's fleet size has grown to 58 aircraft from 42 in the last one year, implying that the Rahul Bhatia-promoted carrier added 16 aircraft in the last 12 months. "Eight aircraft have been added to IndiGo's fleet since January and two more will come by year-end. This is one connection as to how it could lap up the spillover traffic from Kingfisher better than Jet Airways, whose capacity on the domestic routes has largely remained static," the report said. Quality and detail key to good service
The third reason is Bhatia's obsession with detail and quality. IndiGo's executives, including staff at the check-in counters, air crew and sales and marketing staff are hired only after Bhatia meets each of them individually. Besides, the airline also employs far fewer people, with one of the industry's leanest work forces. The airline also broke industry standards with simple things like turnaround time. This is the time taken for a plane to be ready for the next flight between landing and take off. IndiGo boasts of a turnaround time of less than 30 minutes. Obviously less time on the ground means more time in the air which also reduces fuel burning. A report in the Business Standard had said earlier that IndiGo's aircraft spend more than 11 hours a day in the sky, compared to the industry average of eight or 10 hours.
It's all about customer focus
IndiGo's success model largely relies on consistent low fares, regular on-time performance and minimal flight cancellations. However, the airline's biggest edge over others is its focus on customer focus. "Would you like to be on time or would you like to be three hours late and have the nicest champagne and caviar on board," Bhatia had asked earlier this year in an interview with ET. Fliers want on time journey at reasonable prices and this has helped IndiGo inch past stalwarts to reach this milestone. Other airlines advertise low fares, marketing or other promotional offers on their websites, IndiGo only emphasises on-time performance. Indigo has continuously built around this image through its tongue-in-cheek advertisements on television and print media. Using technology smartly
Unlike manual systems used by other airlines, IndiGo planes are equipped with a digital link system for for transmission of short, simple messages between aircraft and ground stations via radio or satellite called Aircraft Communications Addressing and Reporting System (ACARS). Before every IndiGo flight departs an automatic message is triggered from the aircraft to its operations control centre – and immediately the same departure time gets recorded in the software. Similarly, the moment the flight lands an automatic message is triggered from aircraft to control centre. Hence, the on-time performance is diligently monitored for every flight in real time.
"Reaching your destination in less time to make best utilisation of vacations is what an average passenger look for, and IndiGo won its common man by this very basic model," an aviation analyst toldFirstpost. Even the airline's president Aditya Ghosh has frequently repeated that IndiGo keeps the whole business of flying simple for our customers. Ghosh had earlier explained that "simplified pricing" means one fare, inclusive of all taxes and other charges, an easy-to-navigate website etc. "One of every two of our customers is an infrequent flier and many are first-time fliers. It is important for us to simplify flying for them. So we want to keep flying simple. We have features such as queue busters at most airports, where if you are carrying only cabin luggage, you need not stand in a check-in queue and these queue busters would print boarding cards from hand-held machines quickly." Indigo has realised that in a services industry, where competition is so cut throat, it needs to deliver on its promise, which clearly seems to be going in its favour, at least domestically.
IndiGo Airlines
ndia's fastest growing Domestic Airlines
IndiGo going International
IndiGo has 21% of the domestic market share,behind the combined low-cost and premiumoperations of Jet Airways The Centre for Asia Pacific Aviation (CAPA)expects IndiGo to take the top spot by 2015 India's best On-time performance & least flight cancellations Carry the highest load factor of 89.40%
Growth in Passenger traffic / Growth in Indigo Market Share
About IndiGo
IndiGo is built for people with things to do, places to be, people to see – who don't want to waste time, money or energy in the process. By minimizing the cost/time/tension of air travel, IndiGo opens up a country full of opportunities. With IndiGo, you've got a billion reasons to fly! IndiGo incorporates the best hardware, software, interface design & personnel from around the world. The IndiGo team uses all of these resources to design processes and rules that are safe and simple, that make sense, and that cut waste and hassles, which in turn ensures a uniquely smooth, seamless, precise, gimmick-free customer experience at fares that are always affordable. IndiGo focuses on doing one thing, and doing it well. That's why we have: One type of airplane – brand-new Airbus A320s
One type of fare – low
One type of customer service – professional
One way to deal with delays and cancellations – honestly
We believe that we can offer the lowest fares by staying focused, which keeps our costs down without cutting corners or compromising on things that matter.
Cool branding moves IndiGo from a budget airline to a preferred business carrier In 2006, when global advertising agency Wieden+Kennedy took on the task of building a new, cool airline brand from scratch, their peers laughed. Indian passengers, the conventional wisdom went, cared only about price, and no amount of branding could change that. "Today, they don't ask us that question anymore," says Mohit Dhar Jayal, MD, Wieden+Kennedy Delhi. Despite launching squarely in the budget airline segment, IndiGo promoter Rahul Bhatia and his agency were clear about their goal: IndiGo would be the third cool international budget carrier after JetBlue and Southwest Airlines of the US. And it's got there. According to aviation expert Rajan Mehra, IndiGo now carries more corporate passengers than leisure travellers.
"The mix of corporate and holiday travellers for IndiGo has increased to 60:40," he says. This transition in positioning and perception was the result of a very conscious plan put together by the brand and agency. At the time of launch, print and outdoor media were used to focus on launch markets, with the tagline "Ready for take-off". The airline's first TV commercial was clearly targeted on a first-time or at least infrequent traveller, describing how IndiGo made the process easier. But quite soon, focus was switched to customer touch points – everything from the design of the safety instruction card, to the availability of a boarding ramp instead of a staircase, to the packaging of in-flight snacks were aimed at being more engaging, while still on-brand. This was the crucial phase when the voice of brand IndiGo would speak directly to the passenger, drawing attention to the high standards of service.
"The real challenge was the transition to the new ideology and clientele because low-cost carriers behave in a certain way. They wear the 'common-man' badge, like say Air Deccan. Once that was overcome, the position only evolved," recalls V Sunil, executive creative director, W+K. The next stage was a subtle switch to target the corporate passenger by emphasising on-time performance. One of IndiGo's most popular TV commercials in 2010 featured a musical-style depiction of the link between making its processes more efficient and getting its passengers to their destinations on time. A voiceover added: "When we get our work done on time we become the world's most powerful economy on time; on time is a wonderful thing." Indigo's outdoor advertising of new flights also emphasises their value to the business traveller, focusing on metro routes and frequency. Today, it has companies like Airtel, Coca-Cola, the Tata Group, GSK and theAditya Birla Group signed up as corporate clients – giving them a premium seat allocation and on-board meal bundled with each ticket purchased.
Global brand consultancy firm Wolff Olins feels that IndiGo's high service standards are the key to its share of the corporate travel market. "For a business traveller, IndiGo stands for reliability. It then stands for low cost," says Zia Patel, Wolff Olins India strategy head. But like all market leaders, there is now tremendous pressure of expectation. Anand Halve, founder of communications consultancy firm chlorophyll points out: "When you start slipping on things, people start noticing. They have a huge lead compared with rivals and so a margin of error too, but not for long." Fresh competition from AirAsia could mean trouble as well. "The biggest mistake that IndiGo could do is to ignore AirAsia. They should not let AirAsia prove that the latter could be better. The focus should be to enrich, extend and deepen the brand," Halve added.
The IndiGo brand story
If good branding begins in a name then IndiGo airlines had quite a launch pad. Cleverly couched within the name is a play on 'India' and 'Go' — a smart shorthand for a nation where, according to government data domestic air travel grew 19 percent in 2010 to 52.02 million passengers on the go. This upstart of an airline, just five years old, has deposed the maharaja — Air India's domestic arm –and is poised to pip the liquor baron — Vijay Mallya's Kingfisher Airlines Business + branding = buzz
IndiGo penned a US$16 billion deal for the staggered delivery of 180 new eco-efficient Airbus A320 aircrafts. Launch flights to international destinations. By August 2011 Dubai, Muscat, Singapore and Bangkok were added to their flight roster But the buzz isn't all business-y
IndiGo has become the kind of brand that spawns customer appreciation pages on Facebook, an unlikely acclaim for an Indian airline where service-oriented brands usually get flak for failures, not fans for their flair IndiGo has a summarily stated three-point corporate mantra that is trotted out regularly in press releases: "Offer fares that are always low, flights that are on time, and a courteous, hassle-free travel experience." This no-frills corporate diktat gelled with advertising agency Wieden + Kennedy India (W+K) who believe "Advertising is irrelevant if the customer experience isn't great." Going about the business of image building from scratch, Mohit Jayal, business director at W+K, has been working with IndiGo co-founders Rahul Bhatia and Rakesh Gangwal from 2005, the year before IndiGo took off. They decided people shouldn't feel cheap when they buy cheap A young fleet for a young India
Jayal describes the target consumer as "not a demographic but a psychographic" and the brand as having an abundance of crossover appeal. For IndiGo W+K use plenty of young, urban style cues, demonstrating an abiding respect for the fundamentals while indulging the cool quotient. Step-less stairs, handicap-accessible boarding ramps, q-buster scanners for passengers traveling without check-in luggage, were all on the manifesto from the get-go. Luggage stickers read 'Fragile' over a little heart-shaped graphic, so cute that Jayal says kids like to steal them. IndiGo's airsickness bags urge the passenger to "Get well soon" — a device adapted by Jet, whose bags now also ask you to "Take care." Cookies packaged in pretty pastel pink and blue tins move like hot cakes. This month, W+K ran an agency-wide competition for a veggie burger. A nouveau-cuisine version of the Gujarati dabeli won and it's available on aircrafts now, probably with a cute pun on 'bun' like this one. The secondary products are practically a spin-off industry now "When a brand has such a strong personality, it makes sense to extend it," says Jayal. An airline passenger is perhaps the most captive of all audiences. But Jayal clarifies, "It's not just pack 'em in and sell 'em stuff. The idea is to offer differentiated products that people actually want." "What characterizes the IndiGo gang is that they're very keen to get it right, they're obsessive about details," says Jayal. "Even the tape that separates our (check-in counter or boarding) queues reads 'no red tape'" Jayal adds. It is, of course, a precise shade of indigo.
This is how we do it
W+K had to be careful to not inundate the consumer with on-board and terminal messaging, but a television commercial which premiered in March 2010 pulled out all the stops. The smash hit commercial for the airline has the tagline "on-time," selected from the trinity of tenets that the company rests on (low-cost, on-time, courteous). IndiGo consciously steers clear of budget badges of honor — presumably cost will always factor into a customer's choice. With conveyor belts and assembly lines and workers indistinguishable in their uniform spiffiness, the ad projects assembly line efficiency. Secondly, the swell bell-hops, sexy receptionists, slick executives and smiling airline crew are more a montage from mid-century London and Paris than a reflection of India 2010. But such is the power of top class advertising, that it matters not that the voice-over is firang and that the Indians look more like well-sunned Europeans. Toward the end of the TVC, the voiceover quips in an upbeat voice, "We become the world's most powerful economy … on time." And so brand IndiGo is served up with a side of futuristic patriotic pride. How's that for subliminal? Apparently the flight crew were so enamored of their slick on-screen projections, that fashion
designer Rajesh Pratap Singh and make-up and hair artist Ambika Pillai were recruited to reinterpret the reel-life look for the real-life IndiGo crew. In August 2010 female flight attendants trotted out in the new uniform -– Pratap's single-piece navy-blue tunic somewhere between a tennis and a shirt dress, with a thin indigo belt highlighting the waist.
Bob, hat, scarf, badge, check, check, check, check.
Pillai's flirty bob hair pieces and brick red lip and nail color, set against nude eyes with a pull out eye liner complete the look. Compare it to budget carrier JetLite's new uniform, launched around the same time, which puts its girls in collared men's jacket and pants. Who wants to see that? Said the company press release, "India's coolest airline now has India's hottest looking crew!" "[IndiGo offers] operational excellence, cost control, great experience," Jayal says. "The Indians are coming, not just with an under-priced product but one that's experientially as good if not better than anything out there." IndiGo already has the lowest cancellation rate among domestic airlines in 2010, it was close to the top in on-time performance, and with W+K's help they've already conquered the low-cost carrier stigma. Sometimes, as Jayal says, "The right thing to do is also the smart thing to do."
IndiGo remains the leading performer in the market, both financially and from a brand perception perspective. The carrier continues to grow aggressively on domestic and short-haul international routes and is also evaluating the possibility of launching a domestic regional subsidiary utilising turboprop aircraft. IndiGo's international network strategy is founded on connecting multiple Indian cities to hightraffic destinations such as Dubai, Bangkok and Singapore.
Businesses put themselves out of business, not the competition. If an airline is rightly capitalised, follows the right business model and the right people are running it, there should be no problem." Telestra Tradeplace Pvt Ltd owner Arun Bhatia, in an interview with Live Mint, similarly stated: "We have a different business model from existing Indian carriers. And every brand should be different. Air Deccan was a great brand and IndiGo is also
successful. We are working out details for competitive branding".
FLEET
IndiGo has around 30 A320s from its 2005 order still to be delivered of which some will be used for replacement. However, from 2016/17 it will start to take delivery of the first of its 150 A320neos, as well as a further 30 A320s. As a launch customer placing what was at the time the largest civilian order by number of aircraft, IndiGo will have obtained very attractive pricing on its aircraft (as it did when it placed its original 100 aircraft order in 2005) providing it with a competitive cost base. IndiGo is also evaluating the possibility of placing an ATR order to establish a regional subsidiary.
Situation July 2012
How Indigo managed to topple Jet Airways to gain top position in market share
In 2012 low-cost airline IndiGo is indeed the biggest beneficiary of Vijay Mallya-owned Kingfisher Airlines' slow death, as the young carrier has become the new market leader overtaking Jet Airways, but there are several reasons behind this feat. IndiGo took over Jet Airways in terms of market share four months ago, but in July it took over the Jet Airways Group, which includes its low-cost arm JetLite, flying 27% of the total Indian passengers as opposed to 26.6% flown by Jet. Sharp anticipation and decisions ensured IndiGo's fleet expanding at the very moment when Kingfisher's was shrinking-one of the many reasons which filled in the capacity vacuum in the last six months. On the other hand, fleets of other carriers have been static or expanding at a very small pace. In 2011 by IndiGo's fifth anniversary on August 3, it had a fleet of 42 Airbus 320 aircraft and a market share of 19.2%. On its sixth birthday this year, its fleet has grown to 58 aircraft, implying that the Rahul Bhatia-promoted carrier added 16 aircraft in the last 12 months. Eight aircraft have been added to IndiGo's fleet since January and two more will come by year-end. This is one connection as to how it could lap up the spillover traffic from Kingfisher better than Jet Airways, whose capacity on the domestic routes has largely remained static.
IndiGo only indian carrier to remain profitable in FY13: CAPA
Two airlines stood out most prominently amid the gloom pervading the Indian aviation scene in financial year 2013 – budget carrier IndiGo was the only Indian carrier to remain profitable even as its peers bled, while Dubai-based Emirates overtook Air India to emerge as the first foreign carrier to fly most international traffic from and to the country. According to the latest report by Centre for Asia Pacific Aviation (CAPA), the airline industry lost an estimated $1.65 billion ( 9,235 crore) on revenues of $9.5 billion ( 53,172 crore) "but IndiGo was exceptional with an estimated $100-110 million profit on revenue of $1.5-1.6 billion." CAPA also observed that on the international front, an important development was that for the first time a foreign carrier, Emirates, claimed the highest market share (over 12%) for traffic to/from India, overtaking Air India from its historical leadership position. "While India's second-largest international carrier, Jet Airways, saw only a marginal increase in traffic as it consolidated its network and dropped services to points such as New York JFK, Milan, Johannesburg and Kuala Lumpur," the report said. CAPA estimates that India's airlines posted a combined loss of $1.65 billion ( 9,235 crore) in FY13 ($1.15 billion, if Kingfisher is excluded), down from approximately $2.28 billion ( 12,761 crore) the previous year.
However, FY14 could be profitable for the four private airlines – Jet Airways, IndiGo, SpiceJet and GoAir – which could post combined profits of $250-300 million ( 1,399 crore- 1,679 crore) or more next fiscal, says CAPA. According to the report "international traffic growth is expected to be more buoyant than domestic and could grow by 10-12% as Indian carriers expand and as more bilateral entitlements are expected to be granted to foreign carriers." In contrast, domestic traffic is expected to expand by only 4-6% in FY14, with most of the growth to occur in the second half of the year, the report said, adding that Malaysian budget carrier AirAsia's possible entry in the second half of this year could spur local demand to some extent. However, only national carrier Air India may be left behind in seizing the international opportunity as international operations account for 80% of its losses due to key structural viability issues on its overseas routes due to poor alignment between its fleet structure and route network, and weak commercial capability, particularly in offshore markets. Jet is already profitable on international operations and is expected to further strengthen its performance in the coming year as a result of its increasing cooperation with Etihad. IndiGo and SpiceJet are both nearing breakeven on overseas routes, the report observed.
IndiGo among the fastest expanding airlines globally in 2013 and IndiGo's capacity expansion third highest among all airlines in 2012, says CAPA IndiGo has emerged as one of the fastest growing airlines in the list of biggest airlines of 2012 compiled by the Centre for Asia Pacific Aviation (Capa). The report, released yesterday, determines the top-50 airlines based on deployed capacity. IndiGo and Indonesia's Lion Air's capacity growth is the second highest among all low-cost carriers (LCCs), only second to Spane'sVueling Airlines, which added 40 per cent capacity last year. Following its merger with Continental Airlines, United Airlines's capacity rose 67.3 per cent, the highest amongst all airlines. IndiGo has been rapidly expanding adding new routes. Over the past few months, it has added 70 flights on domestic and international routes and is the largest domestic airline by market share. In the winter schedule, it has received approval for 2,447 weekly flights as against 1,879 flights in the previous year. However, the airline's deployed capacity is not large enough to make it amongst the top 50 biggest airlines (which includes LCCs such as Southwest Airlines, RyanAir, JetBlue and LionAir). The annual aviation report 2012 prepared by Centre for Asia Pacific Aviation (CAPA) lists IndiGo as one of the fastest growing airlines.
Indian low-cost carrier IndiGo will enter the international market with the launch of seven services to Oman, the United Arab Emirates, Singapore and Thailand. The carrier's first international flight will be from New Delhi to Dubai on 1 September. IndiGo will subsequently launch services from New Delhi to Bangkok on 8 September and from New Delhi to Singapore on 15 September. The carrier will launch services from Mumbai in October. IndiGo will start services from Mumbai to Bangkok and Dubai on 2 October, and from Mumbai to Singapore and Muscat on 10 October. IndiGo will operate Airbus A320 aircraft on all international services. All the new services will be daily except for its Mumbai-Muscat service, which will be a four-times-weekly service. Airlines in India need to fly domestically for five years before they are permitted to fly internationally. "IndiGo passed its five-year operation mark on 4 August," said Sanjay Kumar, the carrier's chief commercial officer. "IndiGo sees huge commercial opportunities in the Middle East and Southeast Asia. These are regions that IndiGo will have its eye on as the company expands," Kumar added. IndiGo operates 42 A320s. At the Paris air show, it firmed up orders for 180 A320s, of which 150 will be A320neos.
Objectives
The objective of this report is to study the external environment of the Aviation Industry inIndia. Subsequently, internal environment analysis is conducted for IndiGo Airlines. With thehelp of this comprehensive study, we have suggested recommendations that can be adoptedby IndiGo to sustain its competitive advantage by utilizing its cost leadership strategy.
Methods
To understand the important factors responsible for the formulation of corporate strategy, wehave utilized Strategic Management tools like Porter's Five Forces model, Value Chainanalysis, TOWS matrix etc
Limitations
Due to confidentiality clause and corporate policies of the company, accurate financial datacould not be obtained for IndiGo Airlines. However, most recent and reliable data sourceshave been referenced for the analysis of this case
Findings
IndiGo airlines entered the low cost carrier market in aviation industry in 2006. It has beenable to achieve its break even within two years of its launch and has reported gross revenueof 60 crores this year. Despite the decline in the aviation industry and global economicslowdown, IndiGo has accelerated its growth rate. Also, IndiGo being a new entrant hasmanaged to become a cost leader in its sector.
Introduction
India is one of the fastest growing aviation industries in the world. Because of theintroduction of liberalization policy in the Indian aviation sector, the industry has witnessed avast difference with the entry of the privately owned full service airlines and low costcarriers. In 2006, the private carriers accounted for around 75% share of the domesticaviation market. Besides, there was significant increase in the number of domestic air travelpassengers. Some of the factors that have resulted in higher demand for air transport in Indiainclude the growing purchasing power of middle class, low airfares offered by low costcarriers and the growth of the tourism industry in India. In addition to the liberalizationpolicy, the deregulation policy has also played a major role to encourage private players inthe aviation industry. Below graph shows the gradual growth in the domestic air traffic:The growth in the aviation industry looked promising and hence attracted many low costcarriers like SpiceJet, GoAir and IndiGo after the success of Air Deccan in 2003
.On one hand, the booming opportunities incited players to expand capacity but on the otherhand, rising fuel costs and taxation rates, increased the operational costs. Thus the low-costplayers found it difficult to maintain their commitment. In their urge to survive, they werecompelled to increase prices, add free refreshments and beverages on-board, etc. Someplayers sought refuge in mergers, whereas some survived by modifying their business model.However, amidst this aviation turmoil, IndiGo continued to fly high. In its endeavour toconsistently maintain low costs, IndiGo resorted to measures like outsourcing and having ahomogeneous fleet. These efforts helped IndiGo to offer its passengers low air fares.IndiGo is the latest entrant as a low cost carrier in the aviation industry of India. It started itsoperations on August 4, 2006. InterGlobe Enterprises, a renowned travel corporation, is theowner of IndiGo. The IndiGo team uses all of these resources to design processes and rulesthat are safe and simple, that make sense, and that cut waste and hassles, which in turnensures a uniquely smooth, seamless, precise, gimmick-free customer experience at fares thatare always affordable. It was awarded the title of 'Best Domestic Low Cost Carrier'
in Indiafor 2008. The airline currently operates 120 daily flights with a fleet of nineteen brand newAirbus A320 aircraft and flies to 17 destinations. IndiGo plans to serve approximately 30Indian cities by 2010, with a fleet of approximately 40 A320s. 1
Below are the key factors of the business model of IndiGo airlines: •
A single passenger class.
•Single type of airplane to reduce training and service cost. •
No frills such as free food/drinks, lounges.
Emphasis on direct sale of ticket through Internet to avoid fee and commissions paidto travel agents. •
Employees working in multiple roles.
Unbundling of ancillary charges to make the headline fare lower.In this report, we will analyse what strategies IndiGo followed to enter the aviation industry.Also, we will discuss how IndiGo implemented the low cost
strategy to gain competitiveadvantage and provide recommendations to sustain its competitive position in the long-term.To know about the industry attractiveness of aviation and the factors that helped IndiGo enterthis market, we will use the Porter's Five Forces model. This will be useful in gaining insightabout the entry barriers, power of buyers and suppliers, competition among the existingplayers and the feasible alternatives in aviation industry.SWOT analysis of the company will help us understand the current positioning of thecompany based on the analysis of external and internal environments. For internal analysis,we will study the criteria for sustainable competitive advantage as well as the Value ChainAnalysis. This will help identify the strengths and weaknesses of the company. Further, theanalysis of government policies, competitor's strategies and other variables like fuel prices,increasing domestic traffic, economic downturn etc will lead us to the external influences thataffect the aviation industry of India. Hence, using the external environment study, we cancome to know about the opportunities and threats for IndiGo airlines. Thus, the consequencesand influence of the all factors of SWOT taken together will aid in the formulation of alternative strategic actions that IndiGo may consider to sustain its competitive advantage.a
Related Topics