Improvement of the Sitara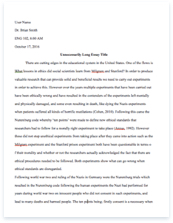 The whole doc is available only for registered users
A limited time offer! Get a custom sample essay written according to your requirements urgent 3h delivery guaranteed
Order Now
As you are all excited to visit your Sitara, you may cover the following areas when you meet them:
•Understand the academic strengths and areas of improvement of the Sitara. Use the observations from the earlier mentors as a guide.
•Depending on their standard, each Sitara appears for different competitive exam. Encourage and guide the Sitara to appear for these exams.
•Help the Sitara to develop effective study habits and time management as a preparation for studies in higher classes.
•The mentor can help improve the Sitara's performance and should interact with other stakeholders like parents, school teachers, tuition teachers (if any), to monitor and improve Sitara's performance.
•Encourage the Sitara to participate in extra-curricular activities and contests and help him/her in the same.
•Work on areas of etiquette and grooming, presentation, and effective communication.
• Help broaden the Sitara's horizon through exposure to various issues like current affairs, environmental awareness, animal life etc.
• Focus on increasing the English vocabulary of the child and use the dictionary for the same & read stories to the child.
•The mentor should use the material provided to Sitaras like cursive handwriting books, Atlas, Dictionary etc. to develop the child's competence in his/her learning in school.
Some dos and don'ts to remember:
•Mentoring should be done only at the mentee's residence.
•On campus mentoring is strictly prohibited.
•Mentoring should happen only in the presence of the mentee's mother.
•Prepare an agenda of the visit based on the roadmap planned.
•You are required to record your every visit in the online diary.
•Update visit log as soon as the mentoring has been done.
•Understand your mentee and learn about his/her talents, strengths, and their expectations from the mentoring process. Discuss your experiences with your faculty facilitator.
•Please avoid discussion on personal issues of the Sitaras' home or family life. If the Sitara or his/her parents volunteer such information or seek your guidance about any such topic, refer the matter to your faculty facilitator so that it can be taken further.
•Do not at any stage give or accept gifts in cash or kind (Distributing chocolates, candy and other eatables should be avoided as the focus is on good food habits). Collect birthday gift for the Sitara from the Abhyudaya office.
•Mentor-Mentee outings are planned in groups with the Faculty facilitators. Therefore, individually do not take the Sitara on walks or outings to the park, beach etc.
•If any such need is perceived, the faculty facilitator should be informed and the request will be centrally managed.
All the best, we are sure that you will make the two-hour interaction worthwhile.
Related Topics