Illegal Use of Doping by Athletes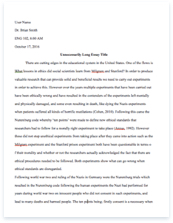 The whole doc is available only for registered users
A limited time offer! Get a custom sample essay written according to your requirements urgent 3h delivery guaranteed
Order Now
The use of performance enhancing drugs has been an ongoing problem since the 1950s. Over the years, players have not only been using PEDs more often, but are getting caught more frequently. The higher skill level produced from these drugs make athletes unstoppable. The illegal use of these substances needs to come to an end and players must face the truth: Working hard is the key to success. Taking the easy route is no longer an option in sports. All professional and collegiate sports are cracking down on these PEDs today weigh mandatory drug tests which determine whether athletes are eligible for play or not.
PEDs are performance enhancing drugs, which means that if taken, human activity is significantly improved. PEDs are banned all over the world of sports for its unfair advantage it gives the user. PEDs, or Anabolic steroids, can increase muscle mass and strength. The main anabolic steroid hormone produced by your body is testosterone. There are many ways that a person can take anabolic steroids, but the most common ways are to take it orally or to inject them into your muscles. "We're all familiar with famous athletes who've admitted to using performance-enhancing drugs. So it's no surprise that as many as 1 in 20 teenagers reports using steroids to increase muscle mass," (Mayo Clinic). Many teenagers think taking steroids is cool and impresses others but it is detrimental for their bodies. Although everyone wants to be the best, they still need to do what is best. Today's world is so competitive and fierce that the will and drive to take PEDs becomes stronger and stronger but people need to know that it is wrong. "Countless hours in the gym, film sessions, and preparation are just a few ways to gain that advantage. And you can't forget nutrition. If done right and you 'fuel your sport', nutrition alone can give you a leg up on the competition," (Nationwide Children's). The amount of work that someone puts in will show through results. PED's are just another way of saying: cheating.
The first use of the performance enhancing drug was seen used by cyclists in the early 1950s. By using the Amphetamines that soldiers used in World War II, these drugs "minimized the uncomfortable sensations of fatigue during exercise" (Brecher). The cyclists received an unfair advantage by not getting tired during the race. Therefore, they had much more stamina than the rest of the cyclists and they could push themselves harder than the rest. In 1958, the first Anabolic steroid was approved to be sold by the FDA. Created by Dr. Ziegler, he made a drug that "synthesizes the strength-building properties of testosterone while minimizing the negative health effects" (Peters). After witnessing the abuse and overuse of the drug he had created, Dr. Ziegler regretted ever making the substance. If it weren't for Dr. Ziegler the constant use of PEDs would not be in high effect today.
Although performance enhancing drugs increases an athlete's overall skill level, it comes with many risks. The side effects and risks that come with these PED's are very dangerous and could be fatal. For example, when taking steroids, you run the risk of many different things. You may experience severe acne, oily skin and hair and in some cases hair loss may occur. But those aren't even the worst of it. People who take it more regularly can get liver disease, kidney disease, heart disease, high blood pressure, and bacterial infections just to name a few (Drugs). Most importantly, anabolic steroids are a highly addictive drug which makes it harder for users to stop taking them. Most users become both physically and psychologically dependent on these type of drugs. If the user wants to stop taking them the withdrawal symptoms are known to be brutal. They may experience mood swings, decreased sex drive, fatigue, loss of appetite, and a steroid craving.
Even though PEDs are widely available to the buyer, there are many things being done to combat this. Programs such as ATLAS (The Adolescents Training and Learning to Avoid Steroids) and ATHENA (Athletes Targeting Healthy Exercise and Nutrition Alternatives) work hard to educate athletes on these horrific drugs. These programs teach athletes that they do not need and type of PEDs to build powerful muscles and improve athletic performance (Anderson). These programs also provide state of the art weight-training and nutrition alternatives to start athletes off in the right direction and keep them focused on the basics. The mindset and focus of athletes needs to be
To this date, PEDs are still out in the world and continue to ruin athletic careers. In 2014, perhaps one of the biggest doping scandals ever was seen throughout the world of sports. All Russian athletes were banned from 2018 Winter Olympic competition due to doping. When they tried to deny the case, they lost the fight and in 2018, Russia did not participate in the Winter Olympic Games. Instead, they were named, "OAR" which stood for the Olympic Athletes from Russia and they were not allowed to to carry the country's flag or colors. Compared to their 232 athletes in the previous winter games, they only had 169 athletes. It was one of the most embarrassing and disappointing ways to represent a country; by all being disqualified. Not only was it truly disappointing, but one OAR athlete was sent home from 2018 play for suspicion of doping. Although OAR was thought to be clean, "Alexander Krushelnitsky, who competes in curling, one of the Games' least physically taxing sports, was suspected of testing positive for meldonium, a banned substance that increases blood flow and improves exercise capacity" (CNBC). After the whole country was banned from Olympic play, an OAR athlete took the same path and was immediately disqualified. All medals that the OAR had won in 2018 did not count for the country of Russia.
Baseball has been a standout sport with the use of PEDs. The 90s was most commonly known as the steroid era, due to an influx in the use of steroids. The most notable case of steroid use is linked to one man, Barry Bonds. Barry Bonds or the Home Run King, is the MLB's all-time homerun leader and considered one of the best to ever play the game. But his use of PEDs has tarnished his once legendary reputation. Many baseball fans may still look up to him to this day, but "He's been effectively banished by the sport he once dominated, snubbed by prospective employers and Hall of Fame voters. No matter how hard it tries, baseball cannot rub away the indelible stain caused by the rampant cheating, flaccid leadership and ongoing denial defined by U.S. vs. Barry Bonds (sfchronical.com)". Barry is not the only one to boost his skills though. Many more superstars that have been implicated include Brent Boone, Sammy Sosa, Alex Rodriguez, and Roger Clemens.
With the use of these steroids going around the MLB we saw a major increase in offense. To put it into perspective the MLB has only reached the 50 home run mark in the seasons between 1961 and 1994 by three players. But in 1996 and 1997 we saw many people reach that milestone. That was one of the first red flags that popped up and the MLB took notice to it.
One of the most prestigious clubs in all of the MLB is the 500 homerun club. As noted in the article, "Between 1998 and 2009, 10 more players reached 500 career home runs, easily the largest increase in membership in baseball history. Of the 10 players, six — Barry Bonds, Alex Rodriguez, Mark McGwire, Manny Ramirez, Rafael Palmeiro and Gary Sheffield — have been linked to PEDs (ESPN)". It is crazy to think about how these drugs have taken over a sport like baseball and in a way tarnish its reputation and the reputation of the people in it.
To put an end to all the doping in and around the world of sports, consequences need to be significantly larger. Although some are huge, such as the three step baseball rule, other sports need to create consequences than ban players forever. For baseball, "A player's first positive test for steroids results in an automatic 50-game suspension without pay. A second positive test results in a 100-game suspension without pay. A third positive test results in a lifetime ban" (SPR). The MLB really cracks down and that is an excellent example for others to notice.
In conclusion, PEDS have came a long way from the 50s, starting with the big emergence of them in 1980, and the shear unstoppable athletes that came with it. But through the long journey the PEDs had, they made superstars that we will remember forever like the great Barry Bonds and A-Rod. Even though they have made so many careers, they have also taken away a very long list of them. With countless names or even whole organizations that will never be able to live up to what the PEDs have done to them. But as PEDs hit the early 2000s widespread banns have started happening on them and players started to get tested more regularly. That bring us all the way to present day where most people know the effects that steroids can have on the human body. Also we have many different programs set inplace to warm people and educate them on this serious topic. Not to mention all of the places that are around that can rehabilitate you and get you back off this horrible drug. Hopefully in the next coming years this drug will become obsolete and with be done with the sports industry for good.
Related Topics