How To Overcome A Barrier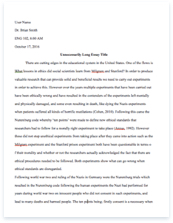 The whole doc is available only for registered users
Pages: 2
Word count: 495
Category: Life
A limited time offer! Get a custom sample essay written according to your requirements urgent 3h delivery guaranteed
Order Now
How To Overcome A Barrier
We come across obstacles in life that prevent us from doing something very important or just simply prevent us from succeeding in life, which becomes a barrier. A barrier is an obstacle that prevents movement or access, blocks the passage of certain substances. http://www.thefreedictionary.com/barrier .There can be so many obstacles, barriers that people face in life for example working too many hours at your job and not having enough time for school, homework and studying, becomes a problem, it enables the time you need to dedicate for school as your number one priority. Work is really important, but whenever it comes to school, I have learned that my education, my future comes first before anything else. Realizing that Work can take so much time away whenever you're a full time, you have to set your mind to what you want, plan how you're going to manage work and school, a good strategy for all that stress going on, is to organize yourself with deciding if you're going to keep working or simply cut down your hours of work, the best strategy is to know how to manage your time, and cut down hours for more school dedication.
Throughout my school years, ever since my sophomore year, I started working, currently now I work at CHICK FIL A, full time worker, 45 hours a week, I felt it was becoming a stress, I didn't know how to manage my time for school correctly and on top of that I liked to go out with friends. Not until I started noticing it was affecting my school grades and I didn't have enough time to study I felt, stressed, lazy, I felt like I had already done my job, just going t to work and attending school but I wasn't really committed into my studying because I felt very tired. That's when I realized it was becoming a serious problem that was affecting me and I knew I could fix it and do something about it.
The best strategy for this conclusion looked easy, but in reality it was tough, I had to agree on myself that I would cut down hours of work, maintain better grades at school be focus and put in more hours of effort and dedication to what came first, which was school, in order to be successful. Counseling helped me a lot, with my stress and time management, my mother helped me with extra advising. The best strategy is to always think before you get into something, think ahead, plan, and look at what's more important in your life. Now that I'm in college, and more mature about my choices, I've learned from the past that in order to accomplish and strive for what you want, you need to make time and leave at last the obstacles that will get in your way, that will eventually take time away from the stuff that are most important.
Related Topics