How The Nature And Nurture Debate In May Affect The Physical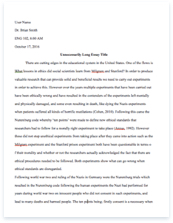 The whole doc is available only for registered users
A limited time offer! Get a custom sample essay written according to your requirements urgent 3h delivery guaranteed
Order Now
In this assignment I'm going to be looking at the pies for Kimberly Noel Kardashian and talking about the strengths and weaknesses on nature and nurture. The two stages that I will be talking about will be Adolescence and Adulthood which will involve the Physical, intellectual, emotional and social.
In our body's we have cells which are 23 chromosomes, when you are created one chromosome is inherited from your mother and another from your father. The chromosome that you received at the time of conception when you are been created. There could also be different types of forms of the same gene they are called alleles. For example for the gene that determines your eye colour, there maybe could be an allele for brown or green eyes. Kim was born with brown eyes this is down to nature of the genes Kim had gained from her parents. This may be because there are mutations in the DNA code that forms different types of genes.
When being conceived you could gain brown eyes from your father or blue from your father if you were to receive an allele from your father which will determine you to get brown eyes. The reason being because brown is a very dominant allele, so the different forms of genes are caused by a mutation which is changes in the DNA code. That will also be true for medical conditions. There could be a faulty version of genes that may result in a serious medical condition. But on the other hand there could be no problems at all which will not cause any health problems. If a child had a medical condition will have to depend on factors including like what gene they would have inherited either father or mother. Even whether the gene that is inherited was either leading or declining, their environment or even any treatments they may have received. So any genetic disease or any disorder will be the result of any changes or transformations which is in an individual's DNA.
When we say transformation I mean it's a change in the letters DNA sequence which makes up a gene. The genes codes we get for protein, the molecules that will carry out most of the work, which provide and perform most of the life's functions, it also makes up the majority of the cellular structures. When the gene is altered so that its protein it will no longer carry out in its normal form then it will result in a disorder. For example Kim's DNA may have had an allele for green eyes and an allele for brown eyes and although the brown allele is most dominates, Kim was born with brown eyes, and this may be because there are mutations in the DNA code that forms different types of genes. Un like Kim's sister as she was born with green eyes.
Diseases can be inherited genetically as there are germs in the cells which are body's carry these are passed from our parents to their children. Gaining genetic diseases may also result in changes of DNA, somatic cells or types of cell in the body that are not germ cells. There is also a gene which is called Mendelian disorder which is a genetic disorder which is caused by mutations. That will occur in the DNA which is just single gene, There are quite a few types of diseases like some examples are cystic fibrosis and Huntington disease. There are many types of genetic diseases that are multifactorial which are caused by changes in several genes which are compounded by the environment we are living. Some examples could be diabetes, cancer and heart disease. www.geneticalliance.org/diseases
http://www.nhs.uk/Conditions/Genetics/Pages/Facts.aspx
Kim's Adolescence Physical and social development
Nurture affects the physical and social development of Kimberly during adolescence Kim was on her way to becoming an adult. She believed she had to change the way she looked to be able to fit in as she wanted to be seen everywhere she went. She was under weight and she didn't have big breast or a big bum and she didn't feel comfortable with herself. Kim then started to blame herself and others about the way she looked, she also started to face a lot of criticism from people she came across. She wanted to get a breast enlargement and bottom enlargement to make her feel better of herself but her parents didn't agree. During this time Kim then looked at her friends for acceptance which meant that to fit in she would have the same things that everyone else had, like boys and large breasts and bottom as all her friends had them. This was very difficult for her due to the fact she didn't look like them and didn't have the attention she wanted. Her mother and grandma all were the same when it came to small breast and bottom but they both ended up getting surgery Kim's Adolescence intellectual development
Nature affected Kim intellectually during this time, she didn't know when and what she wanted to do for her future. But after having time with her friends she started to realise what she wanted to do. After speaking to her friends and family she decided to become a model and be famous. As she realised she would love to be on TV and be spotted, so when she knew what she wanted she felt so much at ease. She managed to get an agent to start of her portfolio which helped her get spotted which she was really impressed with. She then started doing the career path she choose and became even happier. When Kim started to realise what she wanted to do with herself who was being famous on TV and modelling it was down to nature and nurture because she also had her mother and father who were in the limelight so she grew up seeing that which she also loved, from a young age Kim wanted to be famous and also said she was going to be rich. Kim's Adolescence Emotional development
Nurture affected Kimberly at the beginning of adolescence Kim had a low self-esteem she also started to resent her own friends and family because of this and they didn't feel that she needed to change who she was. But Kim didn't want to listen to anyone as she knew what she needed to see in the mirror. During her adolescence stage Kim started to question her own self-worth as her friends started to pick on her and be talking behind her back. When her back was turned she would know people would talk about her, it would make her feel so emotional and cry. Kim started to hate hanging around girls and started meeting and making more new friend but they were males as she realised that they were a lot less cruel.
When with the boys they seem to make her feel a lot more part of their group, which made her build have her low self-esteem. By her building up her self-esteem she gained more confidents and a self-belief. All this was down to nurture as she got a lot of influence from this stage of her life due to her family gaining public interest she became a reality star instead. This shows that nurture had an effect on Kim's career as it was due to social aspects, economic and environmental influences why Kim has became a reality star. Kim's Adulthood Physical development
Kimberly Noel Kardashian was affected by nature and nurture during her adulthood. During Kim's adulthood she discovered she may be at risk of developing a genetic disease of which her father had died of in 2003 which was something that was hard to deal with especially when she was at school with her friends. Kim also found out her Auntie who was her mother's sister couldn't have children, as she had polycystic ovary syndrome which also was in her head where she started thinking she wouldn't be able to have children also. For example if your mother, aunt or sister has PCOS that means that Kim could be at risk of developing that. As Kim grew older she had a lot of family and friends around her which kept her happy most time she enjoyed keeping fit and enjoying her life. Kim also liked to keep fit and maintain her image due to the fact she was a model as well as an icon and was always spotted where ever she went. She married music producer Damon Thomas when she was 19years of age around this time Kim reported having physical abuse from this relationship. They then separated as time went on she got married to Kanye West then had a baby girl named North West. Kim always ate healthy and lived a healthy life style. Kim's Adulthood intellectual development
Kimberly was influenced by nurture as an adult as she was able to make her own decisions, she had less influenced from nature due to the fact she had grew up and didn't need her family as much. Kim never attended any further education after she finish but she got her wealth from her parent. She stared in the family sitcom called keeping up with the kardashians which went worldwide. She had also starred a lot in movies and done loads of modelling which she really enjoyed doing as she loved attention. During adulthood Kim was influenced by her mother and sisters to do appearances on shows such as Fashion Polices and X factor USA. As her sisters had done similar appearances and gained a large amount of money from these jobs.
When looking at Kim's work life it was apparent that she had followed in the footsteps of her mother and also friends, as they had done very similar work before Kim. Kim and her sisters had a Kardashian enterprise together this included a clothing line, make up line, games and DVD's. Kim was able to make these work choices as her social circle made it possible for her to do so. When Kim became pregnant with her daughter she had to give up her partying habit as she loved to go out with her girlfriends but she knew by not going out to parties and club she would less likely put her unborn child in danger. By her giving up partying that was due to nature as she remembered all the things her mother sacrifices for her and siblings. By Kim partying hard was due to friends she kept that was down to nurture. Kim's Adulthood Emotional and social development
Both emotionally and socially Kimberly was affected by nurture, She was influenced by her friends especially people she came in contact with. Emotionally state was influenced by the environmental influences and her social life. During early adulthood Kim was just beginning to come to terms with her father's death, she had been going to therapy with the family for many years as she found this helped her express her emotions. Kim had also found out that cancer may be hereditary in her family and was going through emotional difficulties during this life stage, however Kim was advised that as long as she stayed healthy, she would lower the risks of developing cancer. She began to reminisce about when she was a teenager, she then realised that all the decisions she made were the best. All Kim wanted was to start a family and find the man of her dreams.
When Kim reached this stage of her life she found love not just once but 3 times, so she was third time lucky. Her previous relationships were unsuccessful as she wasn't very lucky in relationships as she suffered not just physical abuse but also emotional abuse. By Kim suffering abuse from her previous partner it is nurture not nature. As she got a bit older she started thinking about her father a lot more since he passed away due to cancer, which less to her being more emotional and stressed out. She begins to think all types of things like she may inherit the same genetic disease which started to make it hard for her to concentrate when doing the family show on TV where she had to take time out for a bit. Socially Kim relied on her friends from a very early age which she continued doing, but she had her family as well if she needed them. Kimberly had several best friends that were there to always support her when she was down especially through her split ups and suffering abuse from her previous partner. By her suffering this type of abuse it could have made Kim turn back to her old ways. Where she would drink and take drugs with all her friends, it could have leaded her to think about suicidal thoughts, KIM found a lot of emotional support from her closest friends and family during this life stage.
After doing this assignment I got to see that not everyone is the same but by doing research on an individual's life you get to learn if their life was nature or nurture. I got to see that Kimberly was both nature and nurture due to studying Kimberly's life. By all this research you can see Kim had a lot of influence from both friends and her family,
Related Topics