How Important Ethics Is to My Family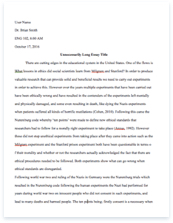 The whole doc is available only for registered users
A limited time offer! Get a custom sample essay written according to your requirements urgent 3h delivery guaranteed
Order Now
Ethics is an important word for me and for my family, because for us, values shape what is important to us and build on our beliefs. Something that my mom always taught me is that we need to help people if they need it without expecting to get something back and that's when I remembered something that I read in the Bible 'In everything I did, I showed you that by this kind of hard work we must help the weak, remembering the words the Lord Jesus himself said: 'It is more blessed to give than to receive.'  Acts 20:85. We acquire our beliefs from past experiences, from contact with friends and relatives.
They are the fundamental principles by which we live and I think that is important. For me  the beliefs we assume are much more than superstition and really shape our identity and our values as individuals and within society. Our values are what decide why we work, for whom, with whom we marry, how we establish relationships and where we live. Often we are not clear, because we declare socially accepted values but we deal with others. So to discover them it is useful to ask ourselves certain questions: What is important to me? What really motivates me? or even  What price am I willing to pay for what I like? I mean, It is clear that according to the beliefs we have we will choose our values. Some beliefs help us to progress or seek the best in life, others are not functional, they play against us, others are socially counterproductive.
Fortunately you can work with them and change them. They are not genetically determined, such as eye color or height. We were not born with them, we form them from experiences and the environment, and in the same way they can be reversed. Something that my mom always says is that we are responsible for our actions, for the course that we give to our lives. Thinking that we are in the hands of fate or others and regretting it is not realistic nor will it help us give our life the direction that we  want. We need to take responsibility for or own life and make our self the person that I really want to be. We are totally free to do anything as long as we are willing to pay the consequences of our actions. Knowing and assuming our capabilities and limitations, knowing where we want to go and being responsible for our behavior, that help us to feel proud of our self.
Related Topics