How IKEA Benefits from Globalization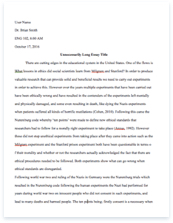 The whole doc is available only for registered users
A limited time offer! Get a custom sample essay written according to your requirements urgent 3h delivery guaranteed
Order Now
Globalization of markets means a company no longer separates the world into different national markets. Instead, it merges the historically distinct national markets into one single market and sees the globe as a "global market". The falling trade barriers and converging consumers' tastes make it possible for companies to adopt this strategy. Globalization of markets allows a company to offer standardized products or promotions worldwide. For example, Samsung offers the same mobile phones to all customers worldwide, and McDonald's sells the same French Fries at all chain restaurants in the world.
IKEA applies the globalization of markets into its store design. The interior design of its stores is basically the same all over the world. All the IKEA stores are festooned in the blue and yellow colors of the Swedish flag. Also, the stores are designed in the way that customers have to pass through each department before they get to the checkout counter. Moreover, most of the IKEA stores include restaurants and child care facilities to make sure customers stay as long as possible. In addition, all products are designed to show the simple and clean Swedish lines of IKEA's trade mark.
Globalization of markets benefited IKEA in a few ways. The company can make sure that its image and core value are promoted to all customers over the world. For example, the Swedish color of the stores reminds customers of the background of IKEA. Also, standardized design of the stores and products can help IKEA to promote its trend. By standardizing the product designs, IKEA can also make sure that all the products can reflect the image of the company in a consistent way, and shows the culture of IKEA's "simple and clean lifestyle". It can create a worldwide "IKEA culture" in all markets around the world.
Related Topics