How Bolsonaro's Environmental Views Will Affect the Future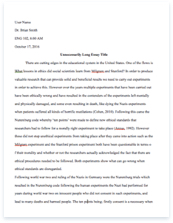 The whole doc is available only for registered users
A limited time offer! Get a custom sample essay written according to your requirements urgent 3h delivery guaranteed
Order Now
Stretching across two million square miles inside Brazil, Peru, Colombia, Venezuela, Ecuador, Bolivia, Guyana, Surinam, and French Guiana, the Amazonian Rainforest -known as the lungs of Earth- absorbs more carbon dioxide than it emits. The largest environmental threats to the Amazon include land degradation and water pollution caused by mining, logging, and deforestation. In the last fifty years, Brazil's Amazon has lost an astonishing three hundred thousand square miles and by 2015, it would lose yet another two thousand square miles. Growing beef and soy itself accounted for a quarter of all deforestation between 2001 and 2015. Recently in Brazil, a new far-right politician Jair Bolsonaro has entered the presidential office. Bolsonaro believes that Brazil's environmental policy is "suffocating the country" and he has promised to plow more forest to make room to produce the worldly demands of beef and soy to champion the agribusiness sector. Before Bolsonaro became president, Brazil pledged zero-illegal deforestation by 2030 under the Paris climate agreement. His plans to promote agribusiness and sell lands to be used as crop lands stopped this plan but even before Bolsonaro bid to presidency, Brazil was losing grip on its environmental policies. Over the course of Latin American history, individuals and companies have profited from clearing lands for agriculture and exploiting natural resources.
For most of history following colonialism, deforestation was caused by indigenous tribes in the Amazon rainforest who cut down trees to produce crops for their families and other community members. This was a mostly low form of deforestation that had no real effect on the rainforest.
"Forest-dwelling indigenous peoples practiced "shifting cultivation" sometimes called "slash and burn."" Shifting cultivation was a successful adaptation to one of the most challenging living environments. Since these early peoples were semi-sedentary, when they moved the garden plots they left behind were able to reabsorb into the environment. When the Spaniards arrived, they envisioned a different future for Brazil's natural resources.
"Railroads multiplied miraculously, as did exported tons of sugar, coffee, copper, grain, nitrate, tin, cacao, rubber, bananas, beef, wool, and tobacco."
Elite and middle class Latin Americans could profit from the export boom: a half century of rapid economic growth, never equaled in Latin America before or since. The Amazon Rubber Boom was also an effect of neocolonialism: the use of economic, cultural, and political pressures to control or influence other countries. The South Amerindians first discovered rubber around 1600BC and they developed ways to extract latex from the stem of the rubber tree. When latex is exposed to air for 12-24 hours, its pH falls which turns it into a big mass of rubber.
"The latex sap of the rubber tree was a raw material consumed especially in the United States for tires"
During the Industrial Revolution, rubber was exclusively found in the Amazon Basin. It was an expensive and desirable commodity that would create wealth for anyone brave enough to invest in it. Soon enough, natural rubber was held in high esteem in the industries of Europe and North America and demanded a high price. The Amazon was dependable for agriculture crops due to the abundant rainfall but the exuberant vegetation means the soil is thin. The Amazonian soils are of marginal fertility and when the rubber barons cleared the land for agriculture, the tropical soils started to produce disappointing yields after a couple years. When the land is cleared, few trees grow back and the original biodiversity is lost. Because of the thinness, Amazonian soil is washed away quickly when the protective tree cover is shorn.
"Ranching, which uses a lot of land and employs few people" is the leading cause of deforestation today in Amazonia. The ranchers are often large-scale speculators which view ranching as a business venture, leaving the ranching up to hired administrators while they sit in large air-conditioned buildings. They will buy large lots of land just to clear them with bulldozers and place cattle on the bare land until the vegetation and soil dry and degrade to the point the cattle can't live off it anymore. At this point, the ranchers sell the no longer usable land and move on to the next fertile spot.
"Even Brazil's remarkable boom of soy cultivation is a "green revolution" that seems too resource intensive to last"
In 1998, Brazil produced one-quarter of the global soybean harvest: making Brazil the second-largest soybean producer. Future demand from China is a major factor in the extent to which soybean cultivation will spread in Brazil. Much of the soybean planting so far has been in areas outside of tropical forest, such as cerrado. However, Brazilian cerrado is believed to be the most diverse of the world's savannas in terms of number of species.
Related Topics