How Basketball Changed My Life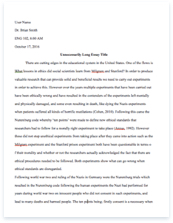 The whole doc is available only for registered users
A limited time offer! Get a custom sample essay written according to your requirements urgent 3h delivery guaranteed
Order Now
There are a lot of sports in the world that people love, but for me the sport that excites me the most is the beauty of watching a basketball swish through the net. Basketball has been my favorite sport ever since I was a baby. Basketball has help me in life and also made me a more successful person on and off the basketball court. First off, my dad would always say the word "Work ethic", when he would talk basketball to me. My dad would say "you got to have work ethic if you want to be above just an average ball player". I would take his advice and almost every day I would be outside shooting about one thousand shots a day. I realize that if I wanted to be a pro I would I then would have to commit my very being to basketball. I wanted my shot to be automatic so that when I shot the basketball, people knew that it was going through the net. Also I wanted to be able to shoot from anywhere on the court and make the shot. "Work ethic", that word stuck with me even in the classroom because I wanted to excel in the classroom as I excel on the basketball court.
So when the teacher would give a lot of homework I wouldn't complain like most kids and not do it but I would just buckle down and do my work and finish it on time. I knew that if I wanted to have a successful job it wasn't going to come easy and so I would have to put in the work, because if it was easy then everybody would do it. The job I want in the future is software engineering so I know that field is a lot of studying and putting time into learning and practicing my craft in order to comprehend the software. Putting time into to my computer major will get me understand it better so that eventually I will excel at it, just like how putting time into making a thousand shots a day will make me a better shooter. Secondly my uncle will tell me that if you want to be good at basketball you will have to be dedicated. He said that "talent will only take you so far in basketball and that if you want to good, you have to be dedicated. Just about every morning at 6'o clock I would wake up and go running on the track field. Running to keep my body in shape because I knew that if I was to take a day off then there is someone else in the world working and trying to become better than me.
The dedication that I used on the court I also applied it to the classroom. I wanted to be good at math so I would do extra problems then the teacher would give us in order to master how to do the steps. Also I would try to find every tutoring session there was to get help so that I could maintain and excellent grade point average in the class. Being dedicated help me pass all my classes with good grades. Lastly when it came to basketball for the most part my dad would ask me if I had the heart to be a basketball player at the next level. When he asked me if I had the heart, the first thing that came to my mind was Michael Jordan. When Michael Jordan got cut from his high school team he didn't give up and he kept working hard to prove that he belong on that team that year. Now Michael Jordan is the greatest basketball player to ever live till this day and all it took was having the heart to become excellent at the sport of basketball.
Just like Michael Jordan I too didn't make the basketball team my freshmen year of high school but something inside me told me to keep fighting and not give up on my goal. The following summer I started running and eating right to drop weight so that next basketball season I was ready and in shape for it. Sure enough my sophomore year I made the basketball team. Having the discipline and the heart to get in better shape has got me to achieve a goal that I had set in my life at the time. My next goal was to score high on the ACT because when I first took it I did poorly. People in my home town thought I wasn't going to go to college but I told myself my heart is going to propel me over the top. I just told myself that if I put my heart into studying and practicing the ACT prep book then the next time I will score high on it. Sure enough the results came back from my second ACT attempt and I scored much higher on it then I did the previous time.
Johnson C Smith accepted me with an also an academic scholarship to go behind it also. So from now on if I don't achieve something or don't think I can do something just put my heart into it and I know that eventually I will overcome the obstacles at hand. To conclude there are a lot of sports in the world but basketball has helped me in my life. Everything I used to get me better at basketball, I also applied it in the classroom. Listening and taking what my dad and my uncle install into my head made me a better person on and off the basketball court. Work ethic, dedication, and heart have propelled me to the next level in life. These are not just words to me, because their definitions have such life changing abilities.
Related Topics