Hornilla vs. Atty. Salunat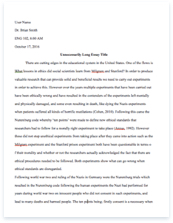 The whole doc is available only for registered users
Pages: 2
Word count: 499
Category: Law
A limited time offer! Get a custom sample essay written according to your requirements urgent 3h delivery guaranteed
Order Now
A lawyer shall not represent conflicting interests except bywritten consent of all concerned given after a full disclosure of the facts.| FACTS: * This administrative case is filed by Benedicto Hornilla and Federico Ricafort against Atty.Ernesto Salunat for illegal and unethical practice and conflict of interest. * Complainants alleged that respondent is a member of the ASSA Law and Associates, which was the retained counsel of the Philippine Public School Teachers Association (PPSTA). * Complainants, who are members of the PPSTA, filed an intra-corporate case against its members of the Board of Directors before the Securities and Exchange Commission, which was docketed as SEC Case No. 05-97-5657, and a complaint before the Office of the Ombudsman, docketed as OMB Case No. 0-97-0695, for unlawful spending and the undervalued sale of real property of the PPSTA. * Respondent entered his appearance as counsel for the PPSTA Board members in the said cases. * Complainants contend that respondent was guilty of conflict of interest because he was engaged by the PPSTA, of which complainants were members, and was being paid out of its corporate funds where complainants have contributed.
Despite being told by PPSTA members of the said conflict of interest, respondent refused to withdraw his appearance in the said cases. * In his Answer, respondent stressed that he entered his appearance as counsel for the PPSTA Board Members for and in behalf of the ASSA Law and Associates. * Respondent claims that it was complainant Atty. Ricafort who instigated, orchestrated and indiscriminately filed the said cases against members of the PPSTA and its Board. He denied that he ensured the victory of the PPSTA Board in the case he was handling. He merely assured the Board that the truth will come out and that the case before the Ombudsman will be dismissed for lack of jurisdiction,considering that respondents therein are not public officials, but private employees. * Anent the SEC case, respondent alleged that the same was being handled by the law firm of Atty. Eduardo de Mesa, and not ASSA.
ISSUE: Whether or not respondent was guilty of violating Rule 15.03 of the Code of Professional Responsibility (CPR) when he represented the assailed directors of the corporation of which he is a retained counsel. Yes.| RULING: There is conflict of interest when a lawyer represents inconsistent interests of two or more opposing parties. The test is "whether or not in behalf of one client, it is the lawyer's duty to fight for an issue or claim, but it is his duty to oppose it for the other client. In brief, if he argues for one client, this argument will be opposed by him when he argues for the other client.Respondent Atty. Ernesto Salunat is found GUILTY of representing conflicting interests and is admonished to observe a higher degree of fidelity in the practice of his profession. He is further warned that a repetition of the same or similar acts will be dealt with more severely.
Related Topics