Historical Analysis of the Film "Farewell My Concubine"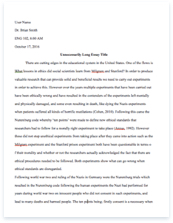 The whole doc is available only for registered users
Pages: 5
Word count: 1236
Category: Chinese
A limited time offer! Get a custom sample essay written according to your requirements urgent 3h delivery guaranteed
Order Now
Most compelling film "Farewell My Concubine" by Chinese filmmaker Chen Kaige depicts clamorous historical events broken out in China in twentieth century as well as human desire of love and ambition. Chen's brilliant direct and cast of the love triangle within the film stimulate the viewers and smoothen the connections between rapid developments of the story. Six major periods include: the Warlord Era (1927-1937), War of Resistance against Japan (1937-1945), China's War of Liberation (1945-1949), After Liberation and before the launching of Culture Revolution (1949-1966), Launching of Culture Revolution (1966-1976) and After Culture Revolution and adaptation of Reform and Open Policy (1976-1979). "Farewell My Concubine," consisting fifty-two years in total, have great significances in expressing the moments of changes that China faced. The wide span of experience made Chen Kaige to "[convey] a very critical political message through the story plot" about Culture Revolution. Not only this film has influence over politic views of the viewers, but it also has complete influence on fifth generation films, the modern Chinese Cinema.
"Farewell My Concubine" is a massive scale of historic epic in a form of Peking Opera that shows China's reality of early twentieth century. Peking Opera, in many ways, portrays insightful symbols. Each songs, dances and makeups in performances deliver symbolical meanings as expressions of socialism as well as realism. Douzi, the main character (later becomes Die Yi), is rejected to get into famous Peking Opera School in Beijing since he has six fingers. Later, Douzi's prostitute mother cuts his sixth finger and put him into the Peking Opera School. Likely, every performer in the opera is harshly and cruelly trained to eliminate any imperfections as China's Peking Opera has absolutely high standards. These attitudes of students and performers of Peking Opera mirror the effort of resistance of adored Chinese culture against Cultural Revolution. Peking Opera also serves as a medium of love triangle of the three main characters, Cheng Dieyi, Duan Xiaolou and Juxian.
Dieyi himself in "Farewell My Concubine," demonstrate numerous of distinct deep meanings. "Dieyi's attraction to art, Xiaolou's ambivalence, Juxian's disinterest" shows the decisive characteristics of each protagonist. Dieyi and Xiaolou grow up in same environment where they act together, sleep together and get tortures together. In the act "Farewell My Concubine," Xiaolou is performing as Xiang Yu, the leader of Qin Dynasty and Dieyi is performing as Yuji, consort of Xiang Yu. Since Dieyi's childhood, he was always forced to act with girl's sexuality, ignoring his strong opposition. As Xiaolou helps and gets punished with/for Dieyi, he starts to have a secret homosexual affection towards Xiaolou. Homosexuality during the Culture Revolution period was severely restricted in public.
Apparently, Dieyi's homosexuality and Xiaolou's betrayal on Dieyi's affection is a medium in which the art of two performers are being distorted. Dieyi's life in the film is a perfect example of the theme of 'fate'. His early struggling life, forced to act with different sexuality, death of his master, betrayal of closest friend and his suicidal, all of his life changing moments are connected to his fate; the fate Dieyi had to live for his entire life. His life connects entire story plots of the film as the theme of 'fate'; however, his life also portrays and mirrors Chinese life during the six periods shown in the film. Chinese were struggling to live due to poverty, they were forced to do things they did not want while the War of Resistance against Japanese, precious cultures were taken away from them and finally the Cultural Revolution took place. Chen draws Dieyi's life this way, so that people could understand about the changes brought up to China and the consequences of them better.
Chen Kaige's distinctive composition of a screen catches audiences' eyes. With unique skills, Chen enables audiences to focus both on characters as well as the surroundings and rapid changes of events. In addition, details Chen put in provide audiences a wider span of understanding the implication. For instance, when Dieyi was addicted to opium, the scene where fishes in the fishbowl matches with the fishes embroidered on the curtain creates fantastical atmosphere which indicates that Dieyi is being stuck and not being able to find the way out, just like the fish in the bowl.
Chen's well use of camera zooms and frequent use of 'steady camera' within the film brings draws personal appearances of characters being sacrificed in the midst of unfortunate history whirlpool. Also, the use of flashback from the beginning till the end finalizes the whole story into one huge impact at the end. The ending scene of the film, too, had a very powerful impression. In order to maximize the impression, Xiaolou was zoomed in and not directly showing the death of Dieyi. These single shots as well as camera skills of Chen Kaige influence the film into a new creation of award winning and as a great Chinese fifth generation film.
Cultural Revolution in China takes place as a "project of the remodelling of human nature" It serves as a new leap towards new China and new culture wiping out every old Chinese culture. As the story proceeds and as time era changes throughout the film, the performance of 'Farewell My Concubine' is being played over and over again. These five decades of stationary art allude that old Chinese art is not deserted, in fact will never be deserted. Dieyi and Xiaolou's unfortunate lives as performers of Peking Opera are a representation of Chinese culture itself. Some may die, be wiped out and change, it still lingers and will continue throughout the history of China. Though politically and historically, protagonists' Chinese Peking Opera may seem as an unfortunate collapse of art, Chen flawlessly delivers his message of triumph in memory that will be remembered by everyone. "This film in its own cultural location and social horizon of experience [approaches] with a sensitivity that is able to deal with Chinese culture not simply as an assertion of the non-Western, but as a human creation that must be made and remade."
Bibliography
Hua, Shiping. Chinese political culture, 1989-2000. Armonk, N.Y.: M.E. Sharpe, 2001. Print.
Lau, Jenny Kwok Wah. ""Farewell My Concubine": History, Melodrama, And Ideology In Contemporary Pan-Chinese Cinema." Film Quarterly 49.1 (1995): 16-27. Print.
"Movies; `Concubine': Great Expectations." The Washington Post 27 Oct. 1993: -. Print.http://www.washingtonpost.com/wp-srv/style/longterm/movies/videos/farewellmyconcubinerhinson_a0a889.htm Xu, Ben. "Farewell my concubine and its Nativist critics." Quarterly Review of Film and Video 16.2 (1997): 155-170, doi: 10.1080/10509209709361459.
——————————————–
[ 1 ]. Hua, Shiping. Chinese political culture, 1989-2000. Armonk, N.Y.: M.E. Sharpe, 2001. Print. (p.10) [ 2 ]. Study and analysis of "Farewell My Concubine" from University of Philippines' Political Science (Farewell My Concubine – The contextualization of Choice) [ 3 ]. Lau, Jenny Kwok Wah. ""Farewell My Concubine": History, Melodrama, And Ideology In Contemporary Pan-Chinese Cinema." Film Quarterly 49.1 (1995): 16-27. Print. [ 4 ]. Ibid.
[ 5 ]. For example, the scene where Dieyi's role of Yuji is taken away by Xiaosi, Dieyi's disciple, the well use of 'steady camera' contribute to be more impactful as it brings more tension to the scene. [ 6 ]. "Farewell My Concubine" Won a Palme d'Or at the Cannes Film Festival in 1993. [ 7 ]. Xu, Ben (1997) Farewell my concubine and its Nativist critics, Quarterly Review of Film and Video, 16:2, 155-170, DOI: 10.1080/10509209709361459 [ 8 ]. Ibld.
Related Topics