Healthymagination at GE Healthcare Systems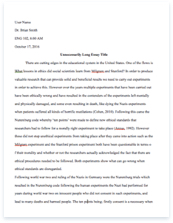 The whole doc is available only for registered users
A limited time offer! Get a custom sample essay written according to your requirements urgent 3h delivery guaranteed
Order Now
GE Healthcare is a subsidiary of General Electrics (GE) and its primary business is creation of healthcare technologies and services that ranges from medical imaging and information technologies, medical diagnostics, patient monitoring systems, drug discovery, and biopharmaceutical manufacturing technologies and so on. Its business units are classified as:
Healthcare IT and Performance Solutions
Healthcare Systems
Healthcare Services
Life Sciences
Surgery
GE Healthcare Systems (GEHS) is a major business unit of GE Healthcare delivering technologies for different phases of patient care ranging from diagnostic imaging to routine testing and life critical care. Such medical technologies include Molecular Imaging, Computed Tomography, X-Ray, Magnetic Resonance, Ultrasound, Anesthesia Delivery, Maternal Infant Care, Interventional, and Diagnostic Cardiology. Equipment sales and services account as the primary revenue sources for GEHS – equipment sales $7.5 billion and services $4 billion when the total revenue was $16.9 billion in 2010. Tom Gentile, who took over as the CEO of GEHS in June 2011 build the worked on the strategy revolving around the concept of Healthymagination. (Healthymagination was coined by GE's CEO, Jeff Immelt in May 2009 which emphasized on improving the cost, quality and access to healthcare services in the global market.) Main Problem and Central Issues:
There were not any major problems which brought in healthymagination by GEHS, but in my opinion growth rate of healthcare sector and government policies (like Affordable Care Act and use of 'meaningful data' passed in 2010-11 were the driving factors that brought healthymagination into picture. Healthcare industry was least affected by the global recession and after 2010, it witnessed trends that suggested that spending in healthcare sector is likely to increase. Also, demographers expected prevalence of chronic diseases and people getting chary about their health and spending money to get the best of the health services. Therefore GEHS came up with implementing the concept of healthymagination that aims to deliver services and technology with:
a) reduced cost
b) improved quality
c) increased access.
This would ensure better quality of health services at lower cost that is easily accessible to all. Objectives
Success of ecomagination has bolstered the confidence of the company and the decision making unit was convinced that innovations are necessary for the organization to increase and grow. Also, success of ecomagination proved that responding to social challenges will facilitate enhanced sales and improve reputation to the company. With these two factors in mind GEHS was determined to deliver its products with the concept of healthymagination. The objectives that decision making unit had in mind to accomplish with this strategy are: As identified by Jeff Immelet, healthcare industry was challenged by rising costs, inequality of access and persistent quality issues therefore this strategy was to offer innovative and smart solutions to the healthcare providers to deliver better services to large number of people at low cost. Match local and specific needs of the people, and lower cost of technology would further win large number of customers spread over different areas. Capture the new opportunities in the emerging markets by providing them access to best technology at affordable costs.
Situation Analysis
Market:
Trends indicate that services in healthcare sector will increase in the coming decade. Developed markets are improving the quality of services and emerging markets show booming tendencies. Therefore in order to capture and lead the markets, the decision making unit wants to come up with the strategy that will satisfy the needs of both the developed and emerging markets and establish itself as leaders in the industry. In this way, target market comprised both developed and emerging markets. Sales of medical devices in the developed markets as in the US indicated a large and stable market whereas emerging markets as China and India carried the potential for new opportunities. Customers that the decision making unit were trying to target in these markets constituted healthcare providers that employed the use of medical devices. This ranged from large hospitals, to independently operated hospitals, diagnostic centers and other clinics that focused on outpatient care. Some factors that influence the buying tendencies of these customers are listed as follows: Government policies on healthcare is key influencer to the buyers and potential users of the healthymagination products.
For instance, meaningful use of electronic Health Record (ECR) requires healthcare providers to provide online reporting, changing the technology used by them. Health insurance is another factor that indirectly affects the buying tendencies of the buyers. More the people are insured, it is more likely they would opt for better quality of healthcare services and also at larger number of instances. Value of the technology as perceived by the government and insurance companies also influenced the orders. The orders also relied on the recommendations of the doctors and experts in the field.
Competition:
To name a few competitors of GEHS in the course of time were Philips Healthcare, Siemens Healthcare and Toshiba Medicals. Since healthcare sector showed signs of boom, therefore all the other players in the sector were coming up with innovations in technology of the medical devices and building strategies to get a catch over the emerging markets. For instance, Philips Healthcare had introduced imaging devices that were in line with the latest technology introduced. At the same time it had identified the concerns of the markets in Middle East and was delivering products there. Its plan also encompassed Asian markets like India and China. Also, due to the rising environmental issues, Philips Healthcare had also introduced eco-friendly products and products that consume less power. However, competitors never gained advantage over GEHS in terms of sales and market capture due to its brand reputation and commitment to innovation in technology. Besides technology GEHS has also realized the importance of marketing and therefore its area of research and product innovation were the results of dedicated team which analyzed the customers' need and carefully mapped the products to the desired customers. Nature of Market:
As also discussed in the previous sections, the target market has the potential to grow in coming future. One another interesting fact about the target market is late acceptance of the new products. Example: when a new product was launched, the buyers look for its acceptance to its service takers and payers, which may take up to 3-5 years or even a decade in case of new technology to get completely established in the market. Therefore, the market of GEHS is assumed to be full of opportunities as it has scope of growth still it offers many uncertainties which are dependent on different factors as federal policies, insurance plans and recommendations by world-class doctors and specialists.
Business Assumptions
Assumption: Executives of GEHS moved forward to implement their strategy with an assumption of stable government policies in terms of health care. However, these were the important influencers of the market. Healthymagination products captured most of the emerging markets but they would have had better sales in the developed markets also by keeping space for the federal policies. Limitation: Sale figures of the healthcare services and products in previous years in different geographies would have sufficed the buying tendencies of the customers which in turn would helped to justify the healthymagination strategy of GEHS.
Alternative Evaluation
1. Utilize capital in Marketing and Promotion in new markets: GEHS holds the foremost position in the healthcare sector known for its innovative services. It came up with the sluggish economy in 2010 with resumed growth and shares. It had substantial capital in hand which it could utilize in marketing and promotion of its products. This would help GEHS to bolster its brand image and brand loyalty among the customers. 2. Government Approval: GEHS would try to get its products and services approved by government in support of providing 'meaningful data' to be in-line with the federal laws. (It could be similar to getting approval of Oxford Analytics (OA) to market its product with healthymagination claims.) 3. Study of the effect of Insurance: Many customers avail health services that are covered by the insurance providers, therefore study of the responses of insured and uninsured people towards the type of services that they go for would also help to improvise on GEHS' strategy.
Conclusion/Recommendation
I would recommend GEHS should work on all the technologies with the focus on healthymagination concept with better marketing of its products and even marketing the concept of healthymagination especially in the emerging markets. This will help them in following manner: Lower time of acceptance of the products.
Awareness of the products to the potential service takers.
Gaining people's confidence by marketing the success stories of previous concepts (ecomagination).
Related Topics