Health Is More Important Than Wealth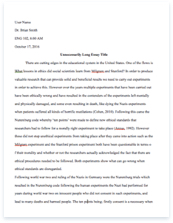 The whole doc is available only for registered users
Pages: 3
Word count: 548
Category: Health
A limited time offer! Get a custom sample essay written according to your requirements urgent 3h delivery guaranteed
Order Now
In totality, we can define health as the complete state of physical, emotional, and social well-being of a person, but usually we understand it as the absence of illnesses and diseases. Now, why say that health is more important than wealth? We first need to understand the importance of each in our lives and realize that with health we can achieve wealth but without health, wealth will be useless.
All individuals strive to be healthy and strong that is why we try to exercise as much as possible, eat right, and drink vitamins and food supplements that can help our bodies. Ever heard of the saying, "health is wealth"? We wouldn't really put importance and recognize the significance of our bodily health until we become incapacitated by an illness. We need to understand that being healthy is wealth in itself. We should realize that being in tip-top shape will enable us to work well, play sports, and do just about anything we want to do. Simple pain and discomfort can hugely affect our day-to-day function especially at work. Some people who have extreme headache or migraine actually cannot do anything anymore and just stay at their homes and lock up. Being sick affects our well-being, and not until we are unable to move and do our daily activities because of an illness will we realize this.
One reason we want to have enough money is so that we can live comfortably and abundantly. When needs arises, we want to be able to buy and afford what can make our lives easier. One such need will be when we become ill. We want to have the resources to afford the best medical services available and be able to buy all the necessary medicines. However, we all know that not all diseases can be cured. There is still cancer and AIDS that at this time and age, and with all the technological breakthroughs, experts have still yet to find a cure for it. If you contract any of these diseases, your wealth can only do so much for you. It may be able to give you the best doctors, treatments, and commodation, but never a cure. Wealthy people won't be able to enjoy the money that they worked so hard for if they are terminally ill. The time will come when they just have to leave all the fortune, popularity, and glamour behind. We already had witnessed how many rich and famous people died because of a sickness, and their possessions didn't really save their lives. Some rich sick people may actually tell us that they are willing to trade anything and are willing to lose all their money in exchange for a longer and healthier life.
Even if we are not rich and is just surviving the daily challenges of life, we have to remember that just by being healthy, our opportunities and options are limitless. We still have the time and chance to be wealthy as long as we are physically able, it only takes hard work, patience, and a little bit of luck. We have to be thankful and appreciate how good our life is just by being physically healthy and able to do what we love to do without any limitations.
Related Topics