Health Care Benefits Memo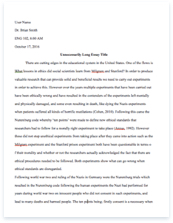 The whole doc is available only for registered users
A limited time offer! Get a custom sample essay written according to your requirements urgent 3h delivery guaranteed
Order Now
An effective employee benefit program will need to provide adequate financial protection to the family of the employees in the case of illnesses, disability, death or unemployment. Providing financial cover for families of the employees during times of crisis, which will create an image of compassion in the mind of the employees, thereby boosting morale and subsequently productivity of the employees. Another major benefit is that it serves as an attractive tool within the recruitment policy helping to employee and retain the best available talent within the segment without having to bear the burden of excessive pay packages and perks on a regular basis which can be very expensive, making a benefits program the extremely cost effective option.
It is essential to include all employee benefits which are mandatory under the federal rules and laws. These benefits consist of workers compensation insurance, unemployment insurance and social security. These are the major benefits which are to be provided by all businesses in the United States to ensure adequate protection to employees in the event of injury, disability or unemployment.
Optional benefits can be segregated into categories such as a) important and necessary and b) others are truly optional and can be left up to management policies. It is essential to obtain data of benefits offered by various companies within the segment and ensure that the benefits which are the industry standards have been included in the benefits program, as inability to do so may result in serious issues in regards to recruitment and retention of employees. Benefits which have become standard in most large organizations include Life Insurance, Health Insurance, retirement plans, paid and sick leave programs, and flexible compensation plans, these benefits have become a part of standard employee benefits.
Optional and additional benefits which can be added could include subsidies related to child care, reimbursement of tuition fees, legal insurance, bonus plans, fitness Wellness programs, and flexible spending accounts. Considering the fact that human resources is one of the major inputs within any organization it is essential that the quality be excellent for optimization of output resulting in maximization of profit. Quality Employee recruitment and retention is one of the first steps towards having an edge over competitors within the segment and industry. This makes it mandatory to acquire feedback from employees regarding the weight they place on various benefits and accordingly, implement the requirements of the majority with the benefits which provide maximum value to the organization by being cost effective as well as generating employee satisfaction to the maximum. Employees can also be provided a feeling of being part of the decision-making process by making some benefits optional and based on the choice of the employee. The employee can make a selection out of the optional benefits, choosing what they would want. Every employee can be allowed to select 2 from this list of benefits to be added to their package.
The US expenditure on Healthcare in 2018 was $3.2 trillion, which is a huge cake out of which hospitals get approximately 30% and doctors 20% rest is medicines and other facilities and care. Organizations can provide better quality healthcare to employees without it becoming an additional cost burden, by employing an optimal strategy to provide the best healthcare solutions to its employees, with adequate choices and benefit for both. We are all very well aware of the recent changes in the health insurance system with Obama care. What we also saw was it initiated acceptance of alternative therapies and treatment as admissible claims. This makes the idea of regular organizations exploiting this rule to create not only a revenue stream but use it to their advantage as part of best management practices very viable and lucrative. This is also a lucrative segment to branch into because today's health care consumer is an educated and informed lot who are not willing to compromise on health or accept claims of insurance companies or even medical practitioners at face value.
The revolution in communication technology has placed a large variety of information at our fingertips and consumers are much more informed and aware of his/her rights today. Never before has the medical community been questioned as much as it is today. As such many consumers of health care are understanding the value of alternative healing and taking personal charge of their health and its payment rather than leaving it to doctors and insurance companies to handle it for them. The present-day consumer knows they can choose and alternative healthcare is growing as the preferred choice.
Firstly, let us understand how and why this needs to be interwoven within the organization. In the highly stressful work environment, aided by the high levels of pollution and climate changes, add to it increasing longevity, health and staying healthy are on the top of the priority list. Nuclear and single parent families and lack of a basic social support systems force us to ensure we remain independent, active and capable into our late years. Within an organization it is important that minimum work days are lost to sickness impacting output and profitability in the long run. Health care is a basic provision in organizations and large employers with 50+ full time employees provide health insurance this is mostly however just an additional cost which in no way prevents loss due to sick leaves or employees falling sick itself. The major problem with healthcare is that it is rarely preventive but mostly reactive. We do not typically take care of our health until we experience symptoms which warn us of health issues. Within an organization it would be highly profitable in the long run if preventive health care was introduced as it would help reduce sick leave substantially. This is where alternative medicine and therapies can play a role. A proper assessment of the total loss to the company by obtaining sick leave figures from the Human Resources Department can help arrive at a decision.
Alternative systems such as Ayurveda and homeopathy act as preventive measures in healthcare also as they do not cure a disease after it manifests but based on the type of constitution they are able to predict the resultant disease and therefore prevent the disease from setting in by curing imbalances existing within the body. The company can branch out into alternative healthcare solutions as a part of the organization whereby offering services to all its employees at discounted prices would ensure an initial customer base as also creating a win-win situation for the company. Alternative healthcare is fast gaining credibility due to its proven ability to not only prevent disease but also diagnose correctly without expensive tests, it also attacks and treats the root cause rather than the symptoms. Alternative healthcare is currently in the developmental stage and it is the right time to enter the market and make substantial inroads before serious competition sets in.
The involvement of employers in provision of Healthcare within the United States is immense with almost one in every two Americans receiving Health Care coverage through a health benefit plan sponsored by an employer. Out of these75 % utilize health coverage to self-insured employer plan meaning the employer will bear the financial risk associated with the health care of its employees along with their dependents. Considering this figure could be an astronomical 151 million Americans, the 68 million Americans covered through medicaid and 58 million of Medicare, seem small in comparison. Considering that astronomical rate of inflation within Healthcare has increased cost from 2006 by 75% with the subsequent increase in median salary being only 25%. This itself can we will clear picture of the dismissed situation with employers spending more on Healthcare than ever before with employees seeing a large chunk of the compensation going towards contribution for Healthcare costs.
Healthcare is one of the largest operating expenses for most employers within the USA, closely preceding employee wages. This has resulted in employers opting for self-Insurance of employee health care plans to ensure control over Healthcare spending with utilization of various other mechanism is available for motivation of employees and provision of incentives for better health care. The percentage of us employers with over 200 employees utilizing self-insured Healthcare plans has risen from 60% in 1999 to 79% in 2017. The current figures for organizations on self-funded plans is 91 percent for those employing more than 5000 workers. If viewed from a different perspective, the current scenario suits self-insured employers as a largest Health Insurance Company available within the country as they are responsible for underwriting the Healthcare course of a vast majority of Americans. This put every employer within the Healthcare business as it is essential balloon to utilize the right tools and methods available to manage Healthcare which has become a critical line item within the corporate budget and generate an adequate return on investment within the health outcomes of employees.
What really needs to change is the reliance of the employers upon the vendors of Healthcare. Issuance of Muni contracts two major Health Insurance careers along with all secondary functionaries essential for management of self-insured health benefit plan such as data warehousing vendors, health benefit consultants and medical stop loss vendors. What is absent from this scenario is a technology driven approach and innovation which is clearly witnessed in all other segments such as sales and marketing. it is essential that employers go beyond these Complex arrangements and Resort to latest technology based infrastructure for Healthcare management and Optimization within the organization. It is essential that the entire system be internalized with minimum external management to minimize cost and maximize benefits of healthcare for employees and Organization.
Due to the existence of this huge gap Healthcare information technology companies have come into existence and exhibited unprecedented growth with huge investment of venture capital. This would have been internalized and managed by organizations themselves with minimal cost. Many companies innovating Healthcare and utilizing new approaches to gain better control over the investment and better benefits for the employees. In the EHBS survey, we see that among large employers offering health benefits, the share of firms whose plan with the largest enrollment covers telemedicine has increased steadily each year from 27% in 2015 to 74% in 2018. (Note that this definition of telemedicine does not include emails or information posted online).ervices which was a mere 7% in 2012, and 54 % offer on site on your site health centers an improvement over 47% in 2016. The need of the hour is a technology driven infrastructure which is employer centric and brings together all the latest Healthcare products and options, strongly backed by data under a single roof providing the best choice and opportunity to employees.
Workforce health management system needs to be in place within an organization to provide a unified seamless experience which allows for a high level of specialization so as to optimize plans in line with individual preference and requirements. Special requirements of employees with dependent members requiring Healthcare needs to be addressed by such systems through implementation of collective software and service providing a powerful User experience for employees and their families.
Related Topics