Harishchandra Factory Analysis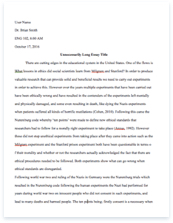 The whole doc is available only for registered users
A limited time offer! Get a custom sample essay written according to your requirements urgent 3h delivery guaranteed
Order Now
Harishchandrachi Factory is the directorial debut of Paresh Mokashi who won the Best Director award at Pune International Film Festival. The film is the story about the beginning of the Indian Film Industry, set in 1913. Dadasaheb Phalke had abandoned a well established printing business after a quarrel with his business company. Awestruck by a silent motion picture he watched in a tent theatre Phalke decides to make one. He travels to England to learn about the new technology and, after he returns, collect a team of actors and technicians to produce his first film about the story of Raja Harishchandra. The movie depicts a lot about the lifestyle, culture, social condition and beliefs of people in India prevalent in those days. One of the remarkable feats in this film is that it is entirely shot in the style of the movies made in Dadasaheb Phalke's days. There was no camera movement possible in those days – actors and actresses would move in and out of view. Here are some the features of India in those days that the movie depicts.
Education: In the movie, we see a man showing children portraits of various eminent figures. Though the children could recognise most of them, they were unable to identify prominent figures in Science and Technology like – Aryabhatta and Jamsetji Tata. It clearly indicates that there was little development in India in terms of Science and Technology. People too gave no importance to it, which is also evident from the following scene where the elders rebuked the man for teaching their children the importance of modern education. Education was not mandatory even though it wasn't prohibited. Completing 10th grade and Bachelor's was the biggest achievement and it was all local education. Information was passed down orally, and visual aids such as drawings were used. Women almost never went to school which we can clearly see that very less girls were present.
Nationalism and Social Reforms: In the scene, the man also said that India was ruled by the British because it gave no importance to development of science and technology. This indicates some people began to have a sense of nationalism. Then they began to quarrel on issues of social conditions, which tells us that people are beginning to challenge social systems that brings backwardness to the society. In some scenes, we see people raising slogans for the release of freedom fighter Lokamanya Tilak. This suggests that people are beginning to unite and are fighting for Independence.
Transport: The movie also shows us a train used for transportation. It depicts that railways were there at that time but transportation was usually walk, bullock carts and bicycles. Trains were hardly used by common people for reasons of affordability and discrimination. Mr Phalke went to England via Ship and nowhere in the movie was plane a means of transport, which means that planes were not used commercially.
Media: There was no media as such. Newspaper was an ineffective way of communicating to the masses. When the movie was released, very few people came to see the show. The main reason was that the advertisement was given in the newspapers. When the members of the film company themselves go to the public explain them what a motion picture is in a dramatic act, people start gathering in the theatre. This shows that people response more when message is delivered in person or in a traditional manners.
Science and Technology vs Superstition: People were afraid of technology as they believed it to be sort of black magic. This is shown in many parts of the movie – a lady runs away from the theatre when she saw an animal appearing on the screen. When Mr Phalke is obsessed about motion pictures and spent innumerable hours observing and learning about the technology, he was considered mad by his relatives. He was drugged and taken to Thane Mental Hospital to be treated, from where he escaped. His relatives thought that some white man must have done black magic on Phalke. This suggests that the people were highly superstitious. Other examples of superstitious belief – when a male member casting for the role of a lady in the movie refuses to shave his moustache because his father is still alive and the rumour people talked about that Camera sucks the very life out of a person.
Society and Culture – In the movie, people were portrayed as simple, helpful and friendly which is vividly seen in the life of Mr Phalke. Though his relatives saw him as a maniac, they were consistently helping him financially and were also concerned about his health. In the movie, we saw Mr phalke borrowing money from a money lender. This implies that Money Lenders were common source of loan to the people. We saw a boy selling newspaper and announcing the breaking news headline that Europe was at the brink of a great war. This refers to World War 1 (1914 – 1918). People were very affectionate towards their heritage and will. The movie humorously shows how Phalke's relatives reacted when he sold his cupboard.
Women were mostly confined to households and child rearing. They were less exposed to outside world. That is also the reason why they could not find a lady for their role in the movie. Dadasaheb Phalke's Personalities: Throughout the movie, we could see Mr phalke as a man of vision. He was hard-working, humorous and radical. It was his hard-work and determination that enable to produce India's first silent movie which becomes a hit — marking the beginning of one of the world's biggest film industries. He and his members were insulted and looked down. People believed that an escort has higher status than them. Some of them are denied of marriage for their work. Despite of all odds, he encouraged his workers to pursue this dream. His great love for his country is shown when he rejected an offer to make movies in England after the grand success of his film. He said he wants to develop the film industry in India.
Related Topics