Hardball: DirecTV Strikes Out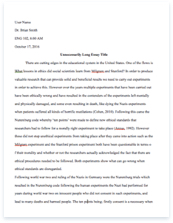 The whole doc is available only for registered users
A limited time offer! Get a custom sample essay written according to your requirements urgent 3h delivery guaranteed
Order Now
            DirecTV, a satellite-television provider, has been involved in a long-standing battle against "cable TV" for the TV viewer market.  Their latest commercial is a spoof of the 1989 movie "Major League" starring Charlie Sheen as the pitcher "Wild Thing".  The message is umpires would make better calls if they were watching "high definition" TV.
The commercial shows Sheen on the pitching mound.  He pitches and the umpire calls a "ball".  He objects, and there is a "cutaway" to Bob Uecker, who also appeared in "Major League".  Uecker cracks a joke the pitch; then Sheen starts to wind-up for his next pitch, and says "Wonder how this will look on HDTV?" with an evil grin.  The next scene graphically shows the batter being painfully whacked by the pitch, with a voice-over from Uecker saying "Ouch!! That had to hurt!"  Or does it?
Another version of the same ad runs without the graphic "wild pitch" ending.  Perhaps DirecTV was getting a lot of negative response to their gratuitous "humorous" violence.  In baseball there is nothing funny about an accidental wild pitch.  A deliberate wild pitch by today's "hard" pitchers is nothing less than potentially crippling or lethal violence. It is sick and disgusting to find humor in anyone's suffering, and unethical to portray it for humor and profit.  This commercial is in keeping with the "everything for me" philosophy already imbedded in the media.  DirecTV's message may as well be "revenge is OK", or "of course I can hit anybody I want".  Sadly, the point DirecTV would be just as effective, if not more so with special effects showing a "strike" that was a ball or other effect showing the difference of HDTV.  There is enough real violence without "humorous" violence. It is extremely unethical for any major advertiser to find humor in violence, particularly knowing it is marketed in part to influential children.
Related Topics