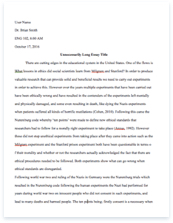 The whole doc is available only for registered users
Pages: 3
Word count: 581
Category: Job
A limited time offer! Get a custom sample essay written according to your requirements urgent 3h delivery guaranteed
Order Now
HUMAN RESOURCE PLANNING is defined as the ongoing process of systematic planning to achieve optimum use of an organization's most valuable asset – its human resources. The objective of human resource (HR) planning is to ensure the best fit between employees and jobs, while avoiding manpower shortages or surpluses. The three key elements of the HR planning process are forecasting labour demand, analyzing present labour supply, and balancing projected labour demand and supply.
The planning processes of organizations not only define what will be accomplished within a given timeframe, but also the numbers and types of human resources that will be needed to achieve the defined business goals (e.g., number of human resources; the required competencies; when the resources will be needed; etc.). Competency-based management supports the integration of human resources planning with business planning by allowing organizations to assess the current human resource capacity based on their competencies against the capacity needed to achieve the vision, mission and business goals of the organization. Targeted human resource strategies, plans and programs to address gaps (e.g., hiring / staffing; learning; career development; succession management; etc.) are then designed, developed and implemented to close the gaps. These strategies and programs are monitored and evaluated on a regular basis to ensure that they are moving the organizations in the desired direction, including closing employee competency gaps, and corrections are made as needed.
In the case given RAM NARAYAN (HR Manager of the LMW Insurance company)crucially planned everything effectively He focussed on
1) JOB DESCRIPTION –he planned to incorporate human competencies into business planning models. 2) RECRUITMENT -Since recruiting personals is a complex job so he planned this in a full time frame when to choose the right person for right place and at right time Required expertise technical skills communication skills overall attitude must be taken care of 3) EMPLOYEE DESCRIPTIONshould include specifications of the equipments and requirements Of the candidate job
Company should keep the records the description of the work and the requirements of the talent of the person 4) Performance Evaluation- for providing growth to the company manager should have clear plans for the evaluation of the employees performance with company growth 5) Training-it basically means teaching employees basic job skills or developing new skills . 6) Job training program must support strategic goals.
7) Motivation – feedbacks, rewards compensation
8) Organisational structure- earlier he opted for lean structure but as the requirement changed he thought of changing structure but top management was not flexible. 9) For the sake of employees growth he was against employee retrenchment and layoffs Problems he faced when the business grew
1) Shortage of manpower due to lean structure
2) No proper recruitment process , and planning
3) Top management started considering retrenchment and opted temporary employees for diminishing work load
4) Due to cost constraints top management opted for same HR policy
5) No motivation and flexibility to the employees
6) Training does not matched the strategic plans of the company
7) Employees were exploited by providing less money and more load
8) No market analysis which added much load on the company's growth.
CONCLUSION
To successfully implement a new change in a company one must serve both needs of organization and employees. 1) High quality flexibility and adaptability of management team ,will be the survival of the company's success. 2) This will empower employees to believe in the company and be the part of the organisation. 3) Enrichment program that will improve quality of the workers
Related Topics