Guinevere – Queen, Wife, Mistress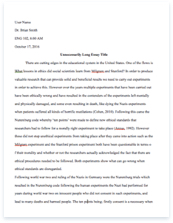 The whole doc is available only for registered users
Pages: 4
Word count: 965
Category: Legacy
A limited time offer! Get a custom sample essay written according to your requirements urgent 3h delivery guaranteed
Order Now
Legends told about the Arthurian time period have been the subject of interest and fascination since their first appearance in the late eighteenth century and early nineteenth century. Various stories with multiple characters have been told and associated in these famous legends. In one of the most famous legends, the life, triumph, and betrayal of the characters Guinevere, King Arthur, and Lancelot is told. Although many individuals regard these stories as strictly just mythical tales, there is still speculation that these stories and characters may have actually been real. Historians today are still working to uncover more details about what truly occurred during the Arthurian time period.
King Arthur was a legendary individual throughout many tales. One of his most notorious stories tells how an account on he led individuals in Britain against Saxon invaders to a victory. To many, King Arthur can be considered one the most famous literary characters of all time. However, it can be challenging to pinpoint him as a historical figure due to the primary sources which first tell his story. (Mark). It is difficult to know which components of the stories told are true. However, one key component of Arthur's life that makes him notorious is his relationship with his wife Guinevere. After briefly meeting young Guinevere, Arthur grew fond of her enough to ask her father for her hand in marriage. As a gift from Guinevere's father, Arthur received a round table that has famously been depicted in many Arthurian legends. At this table, Arthur and his knights gathered to avoid quarrels over precedence. This made each man or woman sitting at the table equal.
Guinevere is an individual who receives a brief mention in multiple forms of literature. Her original role in the legends was a Flower Bride, an ancient aspect of the Goddess whose function was to be fought over by the contending powers of summer and winter (Matthews 119). This role can be seen later in the conflict between Arthur and Lancelot. Variously portrayed in literature with different variations of her name, she has been referred to as the daughter of King Leodegrance, the daughter of King OgrfanGawr, the daughter of King Garlin, and the daughter of a Roman noble by Geoffrey of Monmouth ("Guinevere"). Although there are hundreds of variations of the legend of her life, the theme of her being a noble lady and a damsel can be consistently seen. Being born into an aristocrat family, Guinevere already had a noble status even before she married Arthur. Also, throughout her marriage to Arthur, there was a numerous amount of times where Guinevere was kidnapped by a lord and required someone coming to her rescue. To many, this could label Guinevere as the "damsel in distress".
Through many of the legends told about Guinevere's life, her husband King Arthur was not always the individual to her rescue when she was in trouble. Lancelot was known as a noble and skilled knight that was presented to Arthur's court upon his eighteenth birthday. Arguably one of the most famous knights, Lancelot was known for participating in tournaments and often being victorious. Also, Arthur and Lancelot were close friends and both members of the Round Table. After Guinevere married Arthur, she became well acquainted with Lancelot, who performed various deeds for her. Though the Queen's treatment of him at court is aloof and disdainful, according to the tenets of courtly love, their love runs deep and is lasting, though stormy at times (Rise). After finding out about Lancelot's betrayal to him, the conflict with King Arthur became what many precipitates to be the end of the Arthurian world.
Throughout the years, many stories have been told about the life and legacy of Guinevere. One of the most famous stories written in literature about Guinevere consist of her adulterous relationship with Lancelot. After her marriage to King Arthur, Guinevere met and formed a romantic relationship with Lancelot. They tried to keep their love a secret from everyone around them but eventually it became known to all, leading to the fall of the Round Table. "Another one of the stories written by Cretien de Troyes introduced themes such as the quest for the Holy Grail" (Snyder 16). According to legend, seeing the Holy Grail was one of the highest honors for a knight. Lancelot nearly achieved this but the love between him and Guinevere kept him from seeing the Grail.
Guinevere has been depicted in many other forms of art other than the literature that she was depicted in. In the painting "La Belle Iseult" by William Morris, "Guinevere is shown in a room with rumpled sheets, unfastened belt, and a preoccupied expression on her face that hints the sexual guilt of an adulterous queen" ("Arthurian:Guinevere").This portrait is a masterpiece that can be used to show the multiple sides of Guinevere's character and personality.
Another piece of art that is depicted is the painting "Lancelot and Guinevere" by Herbert James Draper. This painting shows a young Guinevere preparing for her wedding as Lancelot passes by on a horse and catches her eye. The piece is often used to portray Guinevere as the noble queen she was about to come but foreshadows the upcoming betrayal against King Arthur.
Guinevere was an Arthurian figure depicted in various tales. She was a wife, a queen, an adulterous lover, and was influential in all these roles to the overall storyline. Although in the Arthurian stories Guinevere was not the main character, it is apparent that she was an important figure in the events taking place. She was an image of how society expected women to act or not act.While examining Guinevere's portrayal in the literature, individuals get an idea of not only what a historical queen could look like but a small, imperfect, and stereotypical representation of the Middle Ages.
Related Topics