Google Square Acquisition Plan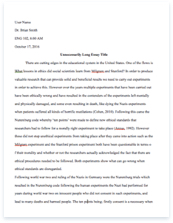 The whole doc is available only for registered users
A limited time offer! Get a custom sample essay written according to your requirements urgent 3h delivery guaranteed
Order Now
This document describes the acquisition of mobile payment software company Square Inc. by Google. The mobile payment industry is one of the fastest growing industries today, with transactions up 60% from last year. Square has established itself as an industry leader within the US, with sales of $110 billion last year. This acquisition would help position Google to capture a significant piece of the estimated $240 billion industry, and Square would strengthen Google's Wallet division by introducing related technology that could run on more than just Sprint's limited network. In our report we will complete a SWOT analysis for making this acquisition and look at competitors within the mobile payment industry to both Google Wallet and Square.
Our two business valuations using discounted cash flows of Intuit's GoPay segment, and a relative valuation of Square to the mobile application industry based on revenues gave us similar figures of $1.65, and $1.619 billion dollars. Given these figures, we conclude the highest price Google will pay for Square is $2 billion dollars. Given Google's large $49 billion cash on hand, and proven track record of having acquired 109 companies, Google has the capabilities managerialy and financially to succesfully complete this acquisition. This would be a friendly takeover if carried through, with a timeline of events for the acquisition listed below. Section 1.02Mobile Payment Industry
Mobile payment generally refers to payment services managed or executed using mobile devices. The demand for mobile credit card management has accelerated rapidly. The mobile payment industry is expected to collect over $171.5 billion in transactions this year, a 60% rise from 2011. The overall industry players can be broken into three separate categories based on focus: on-line payment services, digital wallet consolidation, and mobile point-of-sale (POS) credit card processing.
Section 1.03Square
Square has quickly become one of the most widely used services in the industry. They have decided to entice users by focusing on the POS payment processing. The mobile credit card processor intends to leverage the proliferation of the smart phones over the last several years to standardize the technology to make and process payments. It allows users to scan credit cards using a device plugged into their smart phone in order to receive payments from customers, clients, friends, or family members. After a new customer signs up online for free, Square ships the small square plug-in at no cost. As of May 2011, 500,000 readers have been shipped. For a fee of 2.75% per transaction, users are able to facilitate large or small payments right from the palm of their hands. The merchant can receive payments by either swiping the card through the reader or entering the credit card details manually into the app. The merchant can also record cash transactions using the app, rendering it an accounting and inventory management solution. More recently, Square has tried to consolidate the digital wallet by releasing another app that allows consumers to pay at establishments using their register technology. In other words, one can receive and disburse money anywhere without bringing their wallets with them. Section 1.04Competitors
Square's biggest competitors are Intuit, Isis, PayPal and PayAnywhere. All of these provide products that enable on the go credit card payments with additional features depending on the company. With different transaction fees, monthly plans, and features, these four companies compete with Square in trying to gain the biggest market share. (a)Intuit
Intuit is a public software company that primarily caters to small businesses and individuals with its tax preparation technology. It has just come out with a credit card processing application, GoPayment, which allows for quick and simple payments. The application is very similar to Square but it offers two different pricing plans. The first plan is simply pay as you go with a 2.7% transaction fee per swipe and the user is sent the attachment for free. The second pricing plan offers a monthly subscription price of $12.95 and the transaction fee per swipe is lowered to 1.7%. This would be most cost effective for businesses or users that process many transactions on a regular basis. If the card is keyed into the application, the transaction rates increase to 3.7% for the pay as you go plan and 2.7% with the monthly subscription plan. GoPayment has added a feature that calculates the city and state sales tax code based on the transaction and location of sale. This ensures the user is collecting the right taxes for each transaction. (b)Isis
Isis is a mobile application platform that offers mobile payments on customer debit and credit cards. The application works like a mobile wallet, which allows customers to organize their payment, loyalty cards, and discount offers for merchants on their app. The company's services are limited to customers in Austen and Salt Lake City. Isis has competitively positioned itself in the mobile payment industry by partnering with all the major cell phone carriers, credit card companies Visa, MasterCard, American Express and Discover, and 6 handset makers. Given the product layout for Isis, it is widely regarded as a direct competitor of Google Wallet. (c)PayPal
PayPal is a global e-commerce business allowing payments and money transfers to be made through the Internet. Subsidiary of e-commerce giant Ebay, PayPal offers online money transfers serve as electronic alternatives to paying with traditional paper methods, such as checks and money orders. The PayPal credit card reader charges a 2.7% fee for each swipe. (d)PayAnywhere
PayAnywhere is another similar product that has been developed for use primarily on Blackberry smart phones (although it is compatible with other smart phones), allowing for immediate point-of-sale (POS) transactions. It charges a 2.69% transaction swipe rate but this increases to 3.49% if the card has to be keyed in. PayAnywhere also offers unmatched 24/7-customer service that has aided in the product being named the "Most Dynamic Mobile App" in the 2012 Black Enterprise Best in Show Awards. On the PayAnywhere website, users are able to view transaction details including graphs of top sale days, custom reports and history of sales.
Many mobile technology companies are realizing the importance of marketing products to individual consumers as well as small businesses. This new mobile payment technology allows for new and upcoming businesses to compete with larger established firms. It also gives individuals the opportunity to pay for bills on one account and easily reimburse friends. Any mobile technology company is able to develop similar software in order to enter this market but most importantly they have to ensure the security of their customers sensitive information. They also have to be able to offer a similar or lower transaction rate otherwise users will not chose their product over another. In addition to the companies mentioned above, a potential substitute to the mobile credit card processing industry is a service such as PayPal. PayPal is an easy to use online service that allows for payments or transfers to be made over the Internet. If people do not want to carry around the additional plug in piece, they can just log on with their smartphones and transfer money on the spot. Section 1.05External Analysis
In this industry it is crucial to be the first and the standard in the industry and Google's acquisition of Square would ensure this dominance. Square is a very young and successful company growing rapidly, however they need an established and powerful company like Google to help become the standard for mobile credit payments. In this acquisition, there are three steps necessary for this to occur. The first is to integrate Square card reader with Google wallet. Google wallet allows safe and easy payment options not only on the Internet but also on Paypass card readers. This technology uses "Near Field Communication" to read the information from a users phone without him having to pulling out his credit/debit card. The problem with this is it is only viable with certain Sprint phones and particular vendors that have this N.F.C. Squares technology will allow Google Wallet to become mainstream so that any iPhone or Android can use it.
The second step is to develop ways to extract data of purchasing habits of buyers. This will open a whole new market and revenue stream. Google/Square can sell this data to marketing companies, but they can also use this data for personal advertising. The third step necessary for this partnership to be successful in changing the way mobile payments are made is by expanding Pay with Square. Currently, Pay with Square is only accepted with a select number of vendors. With the resources of Google it might be possible for Square to integrate Pay with Square into their Square Card reader app. This will allow all vendors using the Square Card reader to also accept Pay to Square. Pay with Square uses Bluetooth technology; this along with N.F.C. gives the partnership two viable options in developing a new way of payment. It is unclear now which form is more efficient. Section 1.06Internal Analysis
Primary needs of Google:
•Security to protect its customers providing sensitive financial information •Integrating Google Wallet on other platforms
•Increasing the number of vendors using their payment processing •Improved analytics of customer purchasing behavior
Section 1.0
Opportunities
The opportunities that exist for Google by acquiring Square, Inc. are financially and technically advantageous. This acquisition would help position Google to capture a significant piece of the estimated $240 billion industry. Square would strengthen Google's Wallet division by introducing related technology that could run on more than just Sprint's limited network. Square would introduce Google Wallet's technology to the Apple realm and all the service carriers that includes. Google Wallet focuses on customers storing their credit card information on their phone and online. Having acquired TxVia, a mobile payment company, Google now has the most advanced transaction processing technology, which they plan to leverage in their mobile payment platform. The ability to operate on multiple platforms and draw a larger customer base guarantees Google could add greater value than the competitors by expanding their analytics technology. Currently, over 96% of Google's revenue stems from advertising and related analytics, which are considered some of the most affective in the advertising industry.
Capturing customers buying habits and behavior would represent invaluable data points in these analytics. The results could then be used for marketing solutions for larger merchants using their services. They can analyze the types of businesses and other demographics that are using the service and then offer targeted advertising and promotions. Finally, Google's aim is to maintain a recurring customer base by offering innovative services. Google has established itself as a technology and innovation leader. They have consistently been on the forefront of break-through software services that has driven reliable traffic to their website. Google's strong brand recognition imparts a level of trust necessary for consumers to provide sensitive information willingly. If Google were to acquire Square, it would be strengthening its position in the nascent market of mobile processing. Section 1.08Threats
Entering the mobile payment industry in it infancy presents several possible known and unknown threats. There are currently several major powerhouses in multiple related industries attempting to dominate this market with contradicting strategies. The most concerning threat is the fact that no one knows which strategy will be most successful in the future. Furthermore, the players all represent industry leaders in specific aspects of the process: credit card issuers, wireless carriers, OEM's, etc. Without some level of cooperation between these parties, progress in this industry will be stunted, and already has been. Major credit card companies want to develop their own platforms. At the moment, Isis represents the most prolific display of cooperation between these entities. This presents a serious threat to Square's, and subsequently Google's, defensibility in this emerging market. Another notable threat facing Square is their notorious poor customer service. In order to prevent fraud, Square suspends accounts or holds keyed in transactions of $1000 or more for 30 days. While these are legitimate prevention tactics, the poor customer service hinders the merchant's ability to continue business effectively. Currently, the Better Business Bureau is reviewing the 105 complaints they have received concerning Square over the last 36 months. Section 1.09Business Strategy
In order to implement a differentiation strategy and achieve the acquisition objectives, there are two parts to focus on: •The development of a mobile payment platform that becomes nearly ubiquitous in the US oEasy, user-friendly interface where consumers can keep track of different payment cards, loyalty cards, and past purchases oProvide businesses with an environment where they can easily and cheaply monitor customer purchases, buying behavior, incentivized deals, and revenue based accounting oGive businesses the ability to turn purchases into cash within 24-48 hours instead of the industry standard of 2-5 days •The merger of the Google Wallet division
Acquire intellectual property in the form of patents, trade secrets, and, most importantly, quality employees to give the division a boost Use this acquisition as a public demonstration to the current employees of the division to the commitment to this department.
Article II.ACQUISITION PLAN
Section 2.01Acquisition Objectives
Google's acquisition objective is that Google Wallet will become the domestic leader in mobile payments and digital wallets, providing consumers the best experience and merchants the best value. (a)Develop Merchant Software Solution
Google must focus on providing unique and innovative software solutions for authorized merchants beyond simple payment processing. This means providing analytics based on purchasing behavior to partnered businesses, introducing loyalty incentives, and introduce location-based deal offerings. Pleasing merchants is key and Google must focus on companies that will not be developing their own payment platform. Quality feedback and communication could be achieved by initiating partnerships with small to mid-sized retail businesses to recommend additional improvements and services for more efficient operations. The underlying motivation is to increase consumer adoption of this technology, and making Google Wallet's services ubiquitous in the retail industry is fundamental to increasing this adoption rate. If consumers cannot be sure whether a retailer will take this form of payment, the incentive to trust another entity with this sensitive information and leave their leather wallet at home evaporates. The most effective measure of this proliferation is the dollar value of transactions processed. Google will strive to process transactions at an annualized rate of $20 billion by 2015. (b)Improve Google Wallet's Service
Square's current software developments must be effectively integrated with their current Google Wallet offerings. Square's Pay with Square provides a similar service to Google Wallet, but, instead of being limited by the credit cards accepted, users are restricted to merchants with Square accounts. A successful integration allows most smart phone owners to pay at participating Square merchants, while also still offering the same Google Wallet services. Furthermore, Google must continue to expand the services provided on Google Wallet. This could potentially include loyalty incentives and location-based deal offerings. Finally, this acquisition would demonstrate to employees that Google is serious about becoming an innovator in this industry. Lately, there has been dissatisfaction amongst employees of their Google Wallet division as a result of the lack in progress in this area. Acquiring the technology and intellectual capital employed at Square shows that they are dedicated to affecting change. Section 2.0
Timetable
1.Integrate Pay with Square into Google Wallet
a.This would allow current Pay with Square users to remain customers while allows them to also use Google Wallet 2.Establish partnerships with small to medium sized retailers a.Google would be able to focus on communicating with retailers in order to determine the additional improvements and services desired by this industry 3.Improve Google Wallet's basic services
a.This would involve continuing to make these services available to a larger market b.Google would consistently address this objective as new resources and capabilities present themselves 4.Develop integrated software solutions for merchants
a.Provide more targeted advertising and promotions through services such as location-based promotions and loyalty incentives b.In the long run, Google must provide the most comprehensive analytics offered Section 2.03Resource Evaluation
Google currently has over $47 billion in cash, a figure that has continually been growing since the company's IPO. What started out as a search engine, Google has expanded operations into all "internet related products and services" through mainly acquisitions of small venture funded firms. Since February of 2001, Google has acquired 109 companies. With a proven track record of successful acquisitions, it is fair to assume Google has the managerial capabilities to complete the acquisition of Square.
Section 2.04Negotiation Strategy & Tactics
Square just finished its third round of financing. They raised $100 million in capital in return for 6.25% of the company, giving it a post-money valuation of $1.6 billion. Considering the IPO market, Square's venture capitalist investors would most likely prefer a mutually beneficial acquisition. Furthermore, Square is a privately held company with Jack Dorsey owning the majority of their voting shares. As a result, Google would be required to approach this deal as a "friendly" acquisition, demonstrating how Google would provide the resources and capabilities to pursue their company vision. Section 2.05Purchase Price Estimate
Our financial analysis suggests that the maximum Google will pay for Square is approximately $1.7 billion dollars. We arrived at this figure performing a relative business valuation. Given that square is a mobile application company; we compared it to 7 publicly traded companies in a mobile application industry index. We used the average EV/Revenue metric of the 7 software companies arrive at an enterprise value of $1.65 billion for square. In comparison, in squares last round of private financing, the company's market value was reported at $1.6 billion. Another close competitor who is relative in size, service and revenues is Intuit, specifically the GoPay segment. We separated revenues, and operating expenses from Intuit's GoPay segment of the company from Intuit as a whole. It has only been since 2009 that Intuit has posted revenue and expenses of GoPay. Thus, an estimated Growth was based on the last three years. A discounted cash flow of Intuit's GoPay Segment gave us a valuation of $1,618,560,000. We estimated growth rates for GoPay based on projections on the growth in the mobile payment industry, while making adjustments for projections for Intuit, and the health of the economy.
Our two business valuations using discounted cash flows of Intuits GoPay segment, and a relative valuation of Square to the mobile application industry based on revenues gave us similar figures of $1.65, and $1.619 billion dollars. Given these figures, we conclude the highest price Google will pay for Square is $2 billion dollars. We believe there may be a premium to be payed for Square given the market its in, comparable deals that have occurred, and the competitive leverage Google will receive given they acquire this company.
Section 2.06Financing Plan
Google would finance this acquisition wholly in cash. They have the cash necessary to complete this acquisition. Furthermore, Square is currently not profitable, and, therefore, Google would not be able to make debt payments using the subsequent cash flows from the deal. Although they would fund this deal with cash, Google would require payments be staged based on a combination of milestones and time. Google would guarantee payments at regular intervals, unless significant milestones, measured in annualized dollar value of transactions processed, were met ahead of the payment schedule. These milestones would be at regular intervals, with full payment being disbursed when Google Wallet is processing $20 billion in transactions annually. Section 2.07Integration Plan
As stated earlier, Google will hope leverage Square's technology, management talent, and customer base to make a larger foot into the attractive mobile payment industry. This can only be achieved through successful integration. The integration plan will start with cohesive meetings with upper management at Square and Google and Google Wallet in a selected group of the "integration team." There they will inform each other on useful information to come to a new management strategy. Now, strapped with new ideas, and a strategy the team will sell it to the company, during which the appropriate restructuring will occur to implement the plans. Given the new ideas, businesses, partnerships, talented management, and software that comes with Square Google will find ways to integrate them in with Google Wallet in the most leveraged way possible to give them the best advantage in the industry.
Related Topics