Goodbye Letter To Marijuana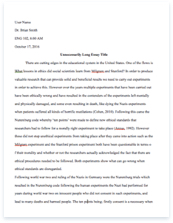 The whole doc is available only for registered users
A limited time offer! Get a custom sample essay written according to your requirements urgent 3h delivery guaranteed
Order Now
Dear M.J.,
It's been a long time.
I just wanted to write this letter to tell you that this will be the last time you will be hearing from me. And I thought it would be best for the both of us if I told you why. I admit we had great times together – really smokin' times! We were young and we never really felt the need to think about where we were going end up in future. Those days are over.
I want to thank you for the laughter, the food trips and all the things that made life seem easy. But looking back at those times, I realize that they were all just make-believe. We pretended that everything was going fine but I didn't know I was giving up on many of the dreams that used to be very important to me. I gave up my dream of becoming a professional hockey player. I used to believe in myself. I remember that once, I was a man who had the confidence of a king. I knew back then that if I tried hard enough, I would be an amazing athlete people would look up to someday.
Then one day you pulled me down and told me to forget about all these things. I fell for you so fast and so hard that, in time, I was no longer my own person. I became too hung up on you and I allowed my happiness to depend on you and you alone. Everything else became unimportant. I spent all my time and all my money on you and what did I ever get out of all this? Today, I'm in a job that I hate in a place that I hate even more. Instead of ending up in a rink where fans would shout out my name, I somehow ended up in jail where the guards would do the same. Where were you during the hardest times of my life? Did you even care what would happen to me? Did you ever really help me to become who I wanted to be?
I've made up my mind. I know that if I stick with you, things could only get worse. Twelve years. Twelve years is a long time to be dependent upon someone you know will only make your life a living hell. I want a better life. I want to rediscover old dreams or find new dreams before I'm too old to even try. This is my time, not yours. This is my life, not yours. I want to become something more and I just know I can't do all these things with you holding me back. So I'm going to have to let you go.
So here I give you my last farewell.
I just thought you need to know.
Goodbye forever.
Related Topics