Globalization And Glocalization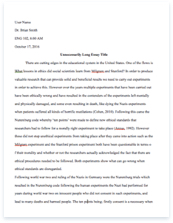 The whole doc is available only for registered users
A limited time offer! Get a custom sample essay written according to your requirements urgent 3h delivery guaranteed
Order Now
In the last few decades our relationship with technology and industry has changed in a radical way. It has become inevitable for the industrial production mechanisms to use technologically improved factories in order to get more profit. That is to say, that every single step (factory, transportation, advertisement) of profit based production simply depends on industrial technology. So its reflections on economy both on local and global level has resulted with a consumption-oriented market strategy applied by the corporations. Nevertheless with the globalization of economy, there emerged a shift from local to global in the crucial problematic of marketing.
First of all, an understanding of marketing strategy that is targeting more and more consumption in general has to consider the reality that it has to be fed up with production continually. Reducing the production-consumption process backwards we can reach to a point at the end, where modern industrial production is continually consuming natural resources and the nature itself. When I look this chain process from a holistic point of view, I can say that globalization of economy, which has a tendency to create a popular culture and a consumer society as a natural extension of it, has a deep impact on the environment. Despite, there isn't any regulative organization above national and multinational corporations, which has the power to prevent industrial-production based environmental pollution, there has to be something to done. As it is said "think global, act local" might be the key motto for an organized resistance and I think Greenpeace use it successfully.
Today's presentation about working mechanism and activism politics of Greenpeace, as a transnational environmental organization, made me clear how effective an organized movement might be, both in local and global context. The core principal to capture attention, which is "bearing witness" through non-violent actions is the best way to reach people and, especially in this era, where the power of media is a huge weapon. On the other hand serious scientific research about polluting factories is providing a basis for the legitimisation process of the environmental movement. I found it very logical to use the mentality of proving the capabilities of the movement by climbing the chimneys of the factories. As one of the guestspeaker suggested, it is the best proof to show the factory owner and the media, that some people can have access to forbidden zones, and able to take examples from polluted water, air or whatever.
I personally believe in social activism and I say always that if something is actual or individual then it is political too. Although Greenpeace has based its actions on environmental protection, it also concerns with creating a political consciousness. In that sense I observe a very sharp parallelism between people protesting in Akkuyu and protests in France organized by farmers including Bove and Dufour. They both refuse state's and corporation's applications locally but carrying a global message at the same time. French farmers rejecting intensive farming and destroying a Mc Donald's building in countryside, has a significant message in the background of the movement, which is simply the refusal of the profit-based industrial production. Actually this transition from local to global could be seen in most of the social movements today.
To sum up it has to be understood that, any social, economic or environmental problem has to be analyzed in its own local conditions but this does not necessarily mean that it couldn't break local walls and reach to global arena. As Jose Bove said " We have to provide answers at different levels- not just international level, but local and national levels too…Political consensus must be built from the local to the international, from citizens to state, not the other way around."
Related Topics