Global Initiatives in Perspectives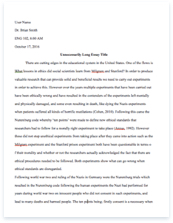 The whole doc is available only for registered users
A limited time offer! Get a custom sample essay written according to your requirements urgent 3h delivery guaranteed
Order Now
Contained herein is an analysis on the similarities of modernization initiative that have been the hallmark for human development from mid 19th century. According to Davidson (2007; Harrison, 2006) the commonalities in respective initiative geographies lead to similarities in their design, implementation and effects (both positive and negative) to the stakeholders. The major commonality between global initiative such as Free Trade Area, Green Revolution, and Agribusiness is the dreamed benefits to human kind. For instance, Green Revolution was intended to help increase food production to feed the hungry, whereas Free Trade Zones were directed at eliminating trade barriers between nations, and therefore increase trade benefits to people across countries.
Geography
Modernization initiatives such as green revolution and establishment of free trade zones are set by the governments. Green revolution is a movement to increase yields to eliminate hunger and address food shortage. By having new crop cultivations, use of irrigation to ensure the crops are supplied with ample water to ensure they grow properly and it also encourages use of fertilizers to replenish lost nutrients in the soil to improve on production by supplementing nutrients. Farm outputs are also being destroyed by pests which destroy the crops and reduce on productivity green revolution advocate use of pesticides to control and minimize pests which destroy crops.
A lot of research is also done to mechanize production of such farm produce. Mechanization increases on production by practicing farming in large potions of land. It also reduces production cost because it is produced in large quantities; mechanization also improves in quality of farm outputs (Indiaonestop, 2009). Planting, tendering of crops in the farm and harvesting are labor extensive activities, when they are mechanized they improve on the quality and quantity of the produce. Hence there is sufficient produce for local consumption and export.
Green revolution is mostly set up in remote areas which are virgin areas with fewer settlements where farming had not been done there before and are no industries. Such projects utilize such areas to be more productive and be of economic benefits to the locals where they are established (Borlaug, 2007). Most trade free zones are also established in areas where there are no factories this makes the areas to be industrial towns which provide employment to the locals.
This increases the rate of town growth where the governments have set up such free trading zones. These areas attract many people who migrate where the free trade zones are established for source of work this brings forth settlement to build up within the vicinity. Such new settlement makes more investors to flock in there to provide services and goods to those who have inhibited there and within a short time area which was virgin and unsettled develops to be towns which are densely populated. However, the settlement occurs very first and are not well structured hence it brings up unstructured towns development.
Government policies and regulations have affected the geographical features and the environment. Green revolutions which is the transformation of agriculture by expansion of farming areas, use of planting seeds which are improved and double cropping in the already existing farmland to increase on food production. Green revolution is under control of the government in designing where they should be established. The government is also in charge of development of cities and construction of infrastructure to meeting the growing need of industrialization. The government dictates on areas which certain investments shall be done such as where roads, railway or industries will be, such heavy involvement of the government interferes with the geographical situation of the environments.
            Different government institutions such as municipalities are the ones which design the cities infrastructure and decide on the layout of different facilities in the municipality such as areas which learning, recreation and health facilities will be built as well as areas which industries and shopping malls would be positioned. Institutions and enterprises also have a stake on such projects which affects on the green revolutions and free trade zones (Neyman, 2008). The government and municipalities decides on the area which free trade zones could be established. Free trade zones are trading areas which some of the bureaucratic requirements of trade such as quotes or tariffs are eliminated.
            The developments of such projects are established by private public partnership. The government is the one which plans establishment of such projects and it pays part of the initial cost to set up factories. The government also loosens environmental regulations and promotes such initiatives buy providing incentives to private developers to encourage them invest more in such projects.
The private sector is not mostly involved in designs of where different facilities and activities will be set such as the free trade zones. However, they are the ones who are used to implement the design. The private investors in the regions which they are designated for such designs benefit because the facilities have been brought much nearer to them and also they have an opportunity to invest in. So they benefit the wide stakeholder base of the citizens which makes it more beneficial to them and improve their economic wellbeing.
            The design and development focus on meeting the local demand on specific goods and services which benefit the locals. The modernization of establishing free trade zones, green revolutions and agribusinesses are tailor made to meet the needs of the locals. They ensure that the livelihood of the locals is improved and they have essay access to the services and goods at a subsidized cost (Sheffrin & Arthur, 2003). They also form a viable business environment for investors to establish businesses; the market of the goods and services is easily accessible due to the established infrastructure which makes the places to be much more easily assessable by the customers and likewise goods produced in such areas are also easily transported to the market for export.
            Goods             produced in free trade areas or export processing areas are cheaper as compared to other production sections. This is because the production costs are subsidized by eliminating most payments such as quotas or tariffs which are usually factored in the production cost. The government focuses on exporting such cheaply produced goods which are very competitive in the international market. Establishment of free trading zones is to encourage producers to invest more and produce goods and services in large numbers which shall meet the local demand and surplus so that the government would export the surplus.
            The government and all stakeholders start up such projects enthusiastically and a lot of resources and planning is put in place to ensure that the projects take off. However, they do not put in place long term strategies to sustain such projects competitively as a result when the government get more projects it concentrate on the new projects and the old once seems to succumb due to negligence (Kesselman, 2001).
They are characterized by poor leadership because they lack a strategic plan which will enable such projects overcome competition or change in business trades which comes with change of technology and better ways of doing business. The projects become absolute and less competitive in local and international market.
            Due to the hands off management style of the project by the government most of these projects falls under leadership which is self centered. The policies which are formulated to ensure that the projects are sustainable tend to be having a lot self interest to the leaders. Therefore, they are poorly managed which make most of them fail to deliver to the objectives which they were set for the locals or produce for export. Projects such as free trade zones and green revolutions need constant update to use of technology and way of doing business to keep up with other competitors.
            Another commonality is the vast number of stakeholders considered in the initiatives' development processes. Being global initiatives mean that people across the world considered the beneficiaries. This usually calls on governments from the willing countries to join hand in making the initiatives bear the intended fruits.
The participating governments share responsibilities and various forms of funding for these projects, though the developed world is generally involved with the latter. Leadership in the participating states are accordingly tasked with the responsibility of increasing awareness in respective nations; initiative success hugely depends on the support accorded by the participating nations' citizens.
            The initiatives are sometimes developed by leading thinkers in fields, especially the ones that need that have to be addressed, such as human hunger and barriers to trade; these problems also happen to be on global scale (McClure, 2005). These top thinkers therefore have to embark on developing ways and means of meeting humanity needs—this is what happened with Green Revolution and the Free Trade zones.  Additionally, the thinkers have to be supported in various ways, especially funding and providing the much needed support.
            Fact that these initiatives are global means that their effects (both positive and negative) are also global. For these reasons, governments should embark on considering the many stakeholders involved and their concerns. This should be followed by the development of a thorough process of balancing benefits and costs, as well as issues pertaining to stakeholder interests (Biggs, 2006; Xyan, 2001). Communication by the participating country's leadership is therefore important as it allows differences in interests to be ironed out before the possible fall outs.
References:
Biggs, P. (2006). Collaboration in Global Initiatives. New York: Routledge.
Borlaug, N. (2007). Continuing the Green Revolution. Retrieved on May 09, 2009 from http://online.wsj.com/article/SB118472139326369773-search.html?KEYWORDS=Continuing+Green+Revolution&COLLECTION=wsjie/6month
Davidson, T. (2007). Global Initiatives in Perspectives. Oxford: OUP.
Harrison, C. (2002). Trends in Global Perspectives. Boston: St. Martins.
Indiaonestop. (2009). Why Green Revolution. Retrieved on May 09, 2009 from http://www.indiaonestop.com/Greenrevolution.htm
Kesselman, M. (2001). The Politics of Globalization. Ithaca: Columbia University.
McClure, C. (2004). Balancing stakeholder interests around the world. Global     Perspectives. 21 (9): 15-23.
Neyman, J. (2008). Distributor creates free trade zone. Retrieved on May 09, 2009 from http://southflorida.bizjournals.com/southflorida/stories/2008/01/14/story1.html
Sheffrin, M & Arthur, S.  (2003). Economics: Principles In Action. Upper Saddle River: Prentice Hall.
Xyan, C. (2001). The Asian approach to local problems with widespread interests. The   Chinese Geographical Review. 7 (2): 11-19.
Related Topics