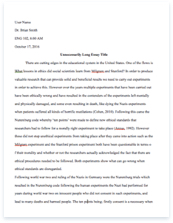 The whole doc is available only for registered users
A limited time offer! Get a custom sample essay written according to your requirements urgent 3h delivery guaranteed
Order Now
1. What advantages and disadvantages does Genicon have over large multinational corporations in the process of market selection? Genicon has been at disadvantage in US market due to group purchasing organizations have been controlling sales of minimally invasive surgery products since 1990s. GPO financial structure has been favoring large companies and it was getting difficult for several startups or smaller organization to enter market and position them. Since Genicon did not have big infrastructure and international expertise, it was also questionable about international market share capture. According to 2009 GENICON business plan, growth for pacific rim was estimated to be 14%, middle east 11% Europe 9% Latin America 6% as opposed to 5% growth rate for united states. With this forecast of international growth Genicon had huge challenge of introducing and placing them into international market due to its six and resources as opposed to large multinational companies.
Capital investments and risk associated with international market entry were also concerning for company like Genicon and choosing a right market was crucial as due to lack of financial resources and personnel, Genicon was facing an opportunity cost as well. Multinational companies often have capital and infrastructure along with international expertise and resources which were requirement for international market entry and success.
There was also a challenge of dealing with regulatory bodies at several international companies and contracts were done on bidding basis and socialized medicine concept also was a risk factor for profit even though if Genicon were able to obtain contract. Though laparoscopic device industry was growing but healthcare market had favored GPO and large companies were able to afford bigger discounts and GENICON had inability to sell any significant amount of products in US market. Also due to size Genicon was running out of capital and compared to multinational companies, smaller companies like GENICON was at brink of bankruptcy.
Evaluate each country's market potential from quantitative perspective on the basis of the data available in the case and possibly some easily available data of four markets and combine quantitative assessment with non-numeric information. India: The Indian medical device market ranks among the world's top 20, but, despite strong growth rates, the market remains disproportionately small with per capita spending of less than US$3.0. The market is forecast to grow at a 2013-2018 CAGR of 17.8% in local currency terms, equal to US dollar of 20.8%( at April 2013 exchange rates), making India one of the fastest growing markets in the world. Medical device imports supply around 77% of the market. Between 2007 and 2012, medical imports grew at a CAGR of 19.4% in local currency and 13.5% in US dollars. The running annual import total reached US$2454.8million in the 12 months to November 2013, representing dollar growth of 0.5%, equal to growth of around 10% in rupees.
India is fastest growing population and there will be great need for medical devices and imports are at almost 75%. Indian government has undertaken initiatives in the public health sector, focusing on improving infrastructure, health facilities, encouraging foreign investments for by having fewer restrictions. Rising income, increase in lifestyle disease, more affordability and accessibility of health insurance continue to fuel growth in India. China:
Since 2001 the Chinese medical device market grew at a CAGR of 26.5%. It is now estimated to be valued over 8 billion US dollars in terms of prices to the dealers. Sixth largest market in the world for medical devices and it is around the size of UK or Italy. Chinese medical device market is growing between 13% and 25% per year.
China has become the world's second largest market for medical device imports and has fastest growing GDP. China is raked higher than Brazil and India in ease of doing business. Government is investing in healthcare improvements actively and political corruption is relatively lower. Brazil:
The medical device market was valued at US$5.6bn in 2013, making it the largest medical device market in Latin America. The medical device market is forecast to grow at a CAGR of 13.3% in US dollar terms over the 2013-2018 periods raising the market value to US$10.6bn in 2018. Medical device imports supply just over half of the medical device market and were valued at US$3.0bn in 2013, having grown at a 2008-2013 CAGR of 11.4%. The running annual total amounted to US$3.0 bn in the 12 months to march 2014 representing growth of 5.8%. Imports tend to be high tech medical equipment not produced locally.
Brazil has high demand of disposable and surgical products. Brazil product registration is easy and shorter duration. Brazil has been having significant growth and there is low competition from local producers. Health care expenditure % of GDP surpasses that of china and India. Russia:
In 2013, the Russian medical device market was estimated at US$6716.4million. The 2008-2013 CAGR was estimated at 0.3% but the market is expected to expand at a CAGR of 4.2% over the 2013-2018 period, reaching US$8232.2million. Over 70% of the medical device market is supplied by imports. Imports have grown every year since 2003, with the exception of 2009 and 2013.
Russia has higher rank in ease of doing business than India, china and Brazil. There is high healthcare spending per GDP and Russian government is heavily investing in national healthcare and there is low tariff on medical devices as a result of WTO membership. There are huge imports and also there is not much domestic high quality production.
Which of four markets should they enter and why?
After all analysis, I recommend Brazil is first viable option to enter. Brazil has easier regulation and compliance which make it favorable for small company like GENICON which cannot waste too much time going through approval process. There is not much local competition and government has no tariff for imports, US accounts for 50% import market for Brazil. Politically Brazil seems better option than India, china and Russia due to unstable governments and corruption.
Related Topics