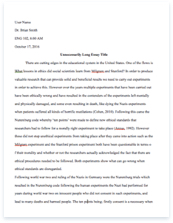 The whole doc is available only for registered users
Pages: 3
Word count: 747
Category: Drugs
A limited time offer! Get a custom sample essay written according to your requirements urgent 3h delivery guaranteed
Order Now
Introduction
Generic drugs contain the same active ingredients as the brand itself but crucially form a marketing perpective they are not brand named medications themselves.  Generic drugs have become more and more popular in recent years but unfortunately this proliforation has been dominated by unscrupulous groups who are not in any way endorsed by either the FDA or the respective authrorities in their own countries. These groups are mainly from abroad. Generic drugs are less expensive simply because the manufacturers don't have the investment costs involved which are normally associated with producing brand named medications.
Solutions and steps leading to affordable generic drugs
Price
A simple and effective way of making generic drugs more affordable is to reduce the price. When generic drugs are approved by the authorities, there is even greater competition between pharmaceutical groups, which in turn keeps the costs down. This is indeed good news for the consumer. The costs affialiated with prescription drugs are a massive issue for everyone. One has to question, why would you pay more for a drug when you can buy the same thing for less ? Interestingly enough the largest retailer in the country namely walmart reduced the prices of 300 of it it's instore generic drugs in september 2006 (http://www.pbs.org/newshour/bb/health/july-dec06/walmart_09-22.html).
Not to be left behind a a similar sized company in Target followed suit and announced it would also be reducing prices. So when one company reduces its prices a competitor normally follows suit. By lobbying for cheaper prices or indeed boycotting some prescription the company will be forced into reducing prices and carrying out more research on developing generic drugs. This is approach is very likely to work since bad publicity and falling sales will have a very detrimental impact on the business.  This is the best solution in trying to make generic drugs more affordable and widespread.
Advertising
Public awareness is pivital. How is the public going to be made aware of generic grugs and their affordability. Advertising generic drugs is the most logical way of raising their profile but at present just how many companies advertise generic drugs? you'd have to say not many. This quite evidenly signifies that pharmaceutical companies spent  a lot more time advertising their prescription based medications. A systematic and well planned advertising campaign will raise public awareness and susbsequently have consumers rushing through the doors. Billboards, televisions ads, abd pamphlets will all contribute to raise awareness.
The contemporary approach
An excellent way of making generic medication more affordable it to carry out business online. This will cost less for the company and they can pass on these low costs to customers. When the customer knows that he/she can save even more money by going online he/she will be less inclined to come instore. It is also a lot more convenient to order items online. This is a great solution and pretty straight foward. You don't need to have studied rocket science to know how to contruct a website. The internet is global therefore cheap drugs will be available to people around the world.
The FDA and Legislation
In October last year the FDA announced that it would expedite rewiews of some generic drugs (http://www.medicalnewstoday.com/medicalnews.php?newsid=54606).  Lobbying or prostesting outside the HQ of the FDA may persuade them to expedite all forms of generic drugs. FDA backing would mean an awful lot in this industry.  Spitizer is the of the phharmaceutical giants that has backed government intervention (http://www.oag.state.ny.us/press/2002/jul/jul24b_02.html).
"Prompt passage of this legislation will help increase consumers' access to quality health care at affordable prices," said Spitzer. "By passing GAAP, Congress can protect consumers, lower drug prices and avoid the need for time-consuming litigation." (www.oag.state.ny.us.press)
Having the government on your side is vital in order to achieve cheaper prices. In order to make the government aware of you need to raise the issue with your local authority. This solution is likely to work since cheaper prices will help the economy as more people from aboard and within the US will have access to generic drugs so the government is unlikely to turn a blind eye. The indian and philippine government backed cheaper generic drugs (http://ipsnews.net/news.asp?idnews=35877) and reaped the rewards despite disapproval from the likes of merck.
Reference
http://www.pbs.org/newshour/bb/health/july-dec06/walmart_09-22.html
http://www.medicalnewstoday.com/medicalnews.php?newsid=54606
http://www.oag.state.ny.us/press/2002/jul/jul24b_02.html
http://ipsnews.net/news.asp?idnews=35877
Related Topics