Gene Wilder Is a Famous American Actor, Director and Writer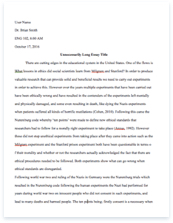 The whole doc is available only for registered users
Pages: 3
Word count: 719
Category: Life
A limited time offer! Get a custom sample essay written according to your requirements urgent 3h delivery guaranteed
Order Now
Jerome Silberman, known as Gene Wilder, will always be remembered as an American actor who acted alongside Richard Prior and Mel Brooks. He was also a director, author, and screen writer. What Wilder did not want people to know was the pain behind his smile and the tough life he once lived. One of the books he wrote, "Kiss Me Like a Stranger: My Search for Love and Art," explores selected memories he chose to share. Gene Wilder was born on June 11, 1933 into a Jewish family and raised in Milwaukee, Wisconsin. His father was born in Russia and moved to Milwaukee at age 11. When Wilder was eight his mother had a heart attack and the doctor told him, "Do not make your mother mad, you might kill her". From that day on, he had an interest in acting. His sister Corinne was already acting at that time at the Milwaukee Players Theater, and at age 13 Wilder was able to join her in the same theater. At the age of 16, he attended a performance of Arthur Miller's "Death of a Salesman," which piqued his interest in acting. After High School, Wilder went on to study drama at the University of Iowa.
He graduated with a bachelor's degree in 1955. After graduating, he went to Bristol, England to attend the Old Vic Theater school. In 1956, Wilder was drafted into the Army. After basic training, the army assigned him to the neuropsychiatric hospital which is similar to a mental institution. His main job there was to administer electric shock therapy. While he was in the army, his mother died of heart failure. Once he finished serving his two years in the army, his first film break was playing an undertaker on "Bonnie and Clyde." Before following through with his first film he decided he did not want to be known as Jerome Silberman. He chose Gene Wilder, "Wilder" came from Thornton Wilder in "Our Town" and "Eugene," also known as "Gene," was the hero of "Look Homeward Angel" by Thomas Wolfe. Wilder has been married four times in his life. He met his first wife, Mary Mercier, While they were both studying acting. Since most of their marriage was spent apart, they divorced five years later. In 1967, he married his sister's friend Mary Jo. Mary Jo had a daughter named Katherine. Wilder adopted Katherine once the Mary Jo and Gene were married.
The couple eventually drifted apart and divorced. Later he married Gilda Radner, whom he met while filming "Hanky Panky." In 1989, Gilda died of ovarian cancer. When Radner was diagnosed with ovarian cancer, Wilder stopped working and was by her side until she passed. He then started a campaign to raise awareness about ovarian cancer. Eventually he cofounded the Gilda's Club which provides meeting places where people with cancer can go for emotional and social support. In 1991, he married his fourth wife Karen Webb. One morning in 1999, Wilder woke up to intense pain on his left side. It was Non-Hodgkins Lymphoma. He received 6 chemo treatments just to find out it would be back in 6 months. He underwent stem-cell treatment. In this procedure, they extract all stem cells from your blood, use heavy radiation and chemo treatments, and then put the cells back into your blood. His first day to his new life was February 10, 2000.
By 2010, he was showing signs of Alzheimer's. Alzheimer's is a disease where the nerves of your brain intertwine, and you progressively lose your memory, motor controls, and eventually forget the basics such as swallowing and breathing. Unfortunately, to this date there is no cure. Gene Wilder passed away at age 83 of complications of Alzheimer's, with his wife Karen by his side. Overall, Wilder lived an active healthy life, a life of fame that many dream of. He was a great son, brother, husband, uncle, and father. He receives lots of credit for serving in the army and praise for co-founding the Gilda's Club. Everyone has their struggles, and Wilder was good at hiding his personal life from the public eye. He dreaded the thought of anyone knowing about his cancer for fear of "one less smile in the world". Gene Wilder will always be remembered for his roles in Willy Wonka and Young Frankenstein.
Related Topics