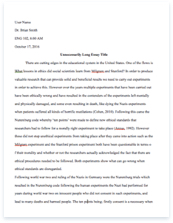 The whole doc is available only for registered users
A limited time offer! Get a custom sample essay written according to your requirements urgent 3h delivery guaranteed
Order Now
Regardless which direction you turn to or what situation you are in, the traces of friendship are all around you. This situation is portray nicely in the movie The Sisterhood of the Travelling Pants as it discusses four best friends and the amazing summer that they spend even though they are not together because their summer is connected by a pair of jeans that amazingly enough, fits all of them perfectly, even though they are very different in size and shape. Apart from that movie, the importance of friendship in every aspect of our life was also reflected in the article Friends, Good Friends and Such Good Friends by Judith Viorst. In the article, Viorst categorized friends into categories according to their roles and importance in our life. Both movie and article emphasize the importance of friendship and the effects of it in our life. I personally can relate to those two sources because while growing up, I learnt to treasure friendship that I have with my best friend. In the movie, all of the characters have known each other their whole life; and, they have been seeing each other through divorce, death and all fun and pains of adolescent years.
Because of their intimacy, they find comfort and tell each other secrets that even their parent never know. I can easily correlate to their situation and honesty toward each other because in my entire life, there are no memories that I can evoke without my best friend, Tyler in it. I had known him since I was 5 years old. He was the one who cajoled me when I was crying on my first day at kindergarten. He was also the same boy who accompanied me to play softball every evening and taught me to ride a bike back when we were in primary school. The rapport that we build slowly made us comfortable to find comfort in each other. There is one scene in the movie where Carmen, one of the best friend comments on the fact that she had no problem blowing up on Tibby, the other best friend. I believe that the scene is actually illustrate the reality of relationship between best friends because we can only open up ourselves and show our real feelings to the people that we can trust and it takes time and confidence to build the trust. That scene is in conformity of my friendship with Tyler. To those who do not know him well, Tyler is a typical mischief master and a trouble maker.
With slight effort, he manages to incite others. But the truth is he is actually like a cabbage. After layers of meanness, rudeness and nuisances, there is wrapped around a kind heart that only can be witnessed by people that he loves and trusts. I remember once I yelled for him to go away after my grandfather passed away. Instead, he just sat inside me silently. Days later when I was apologizing to him, he told me that in this world, there are many people who will hurt you; but, there are also people who get hurt when you are hurt. Just like the character of Tibby who feel more comfortable to vent out her anger at Carmen, Tyler also the same, only the opposite way which is he only shows his kindness to the people he trusts. In the article Friends, Good Friends and Such Good Friends, Viorst wrote, "But we don't, with convenience friends, ever come too close or tell too much" when she was elaborating on convenience friend. I have to go against her view because in my friendship with Tyler, there is no such thing as "come too close" or "tell too much" because he is my convenience friend and also my best friend.
If Viorst expounded best of friends as someone that we love, support and trust each other and also someone that we will tell bitter truth when needed; I could say the same about my convenience friend. Unlike Viorst's description of convenience friend who "talk about being overweight but not about being depressed" I have no difficulties to express my despair, worries and anger to Tyler as he is to me. In addition, Viorst also mentioned that "women are friends, I once would have said, when they share same affection" If I was to reflect her words on my friendship with Tyler, I once again have to disagree with her. Both of us do not share same interest. I could never get interested in automobile like him and he never even bother to understand why I gave up playing basketball. It is because, we do not need a thing like a pants in Sisterhood of the Travelling Pants, or a common interest to strengthen our friendship. What we need is each other's love, support and trust. Sometimes, we do not need someone to understand or comfort us when we are crying but what we need is someone who can cry with us.
That statement is not only applicable during tough time, but also during the best day of our life. For some people, Tyler might be ruthless; but, for me, his heart is the softest. He is the male version that fits into many categories of friends categorized by Viorst. Apart from my convenience friend, he is also my historical friend who I learnt to ride a bike with, my crossroad friend who I share my past with, my male friend who I do not bother to dress up nicely for and on top of it, my best friend who always be by my side even when I do not want him to. Viorst should actually add one more category of friend for someone like Tyler which is everlasting best friend. It is because some of our best friends stop being our best friends as time passes by and changes occur; but, some of them will always be our best friends no matter what and that kind of friend is what I mean by everlasting best friend.
Everlasting best friends will always be there whether we need them or not. Like Tyler, when I am experiencing a fatal blow, he forces me to undergo great revival to pull me out from muddy-clutches of self-blame and pity. In a conclusion, friendship is vital for our survival. When we are on top of the world, a friend will either fortify our position or obliterates our victory. Yet, there is only one kind of friendship that touches us the most and that leaves traces that can never been erased like the one that was portrayed in the movie Sisterhood of the Travelling Pants and that kind of friendship is what I would like to call everlasting friendship. It might be easy for us to find all those eight categories of friends that Viorst mentioned in the article Friends, Good Friends and Such Good Friends; but, everlasting best friend is hard to find. That is why, once we hold on to that kind of friend, treasure it so we will never have regret.
Related Topics