Foreign Investments in U.S. Real Estate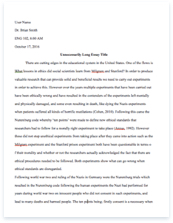 The whole doc is available only for registered users
A limited time offer! Get a custom sample essay written according to your requirements urgent 3h delivery guaranteed
Order Now
U.S real estate has always been a fascinating sector for the foreign investors. The foreign as well as the international investors are drawn to the U.S. real estate because of its independent judiciary, strong property private rights, growth oriented tax law, liquid capital markets etc. There is a huge effect of these investments even in the economy of the country. In this article we are going to discuss about the impact of foreign investments in both the commercial and residential real estate of U.S.
Commercial Real Estate
Due to the 2008/2009 recession in economy, U.S. commercial real estate has been significantly affected. Particularly, the convergence of an excess in supply of commercial property as well as severely diminished demand for commercial space has precipitated a decline in commercial rents as well as rising vacancies. Moreover, in the present form, the market to buy or refinance commercial properties is relatively non-existent in its present form. Although the commercial market is projected to improve beginning in 2011 based on improvements in the broader economy, but the current environment is not so good for commercial real estate. Just illustrate this with the help of some statistics. FDI (Foreign Direct Investment) is a way to assess the amount of foreign investments in the U.S. real estate. FDI gives a very good overview of the overall foreign investment in the country. In 2007, FDI reached its peak at 6 billion Dollars. From then on it has started declining in the commercial sector. In 2008, it was 2.8 billion Dollars and in 2009 it became worse to an amount of 327 million Dollars. So it can be easily understood that the foreign investment in the commercial real estate is in an alarming situation right now. Residential Real Estate
Unlike the commercial one, the U.S. residential real estate has shown significant improvements in case of foreign investments since 2009. Let's see some of the statistics. In 2008, there were 4.9 million home sales. In 2009, it was 5.2 million and 5.5 million in 2010. That is the outside people are showing interest in buying homes in the country. This is due to the combination of the lower prices and interest rates.
Conclusion
So we can see that the foreign investments in the commercial and residential real estate are completely in the opposite directions. But still, the U.S. commercial real estate is a big fascination for the foreign investors. On the other hand, the residential; sector is continuing to become favorable to the investors outside U.S.
Related Topics