Ford: Resurrecting an Iconic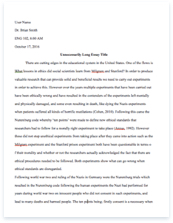 The whole doc is available only for registered users
A limited time offer! Get a custom sample essay written according to your requirements urgent 3h delivery guaranteed
Order Now
Company
The old phrase, "The bigger they are, the harder they fall," perfectly describes what has happened to the U.S. auto industry over the past decade. Consider the Ford Motor Company. In 1998, the iconic company accounted for 25 percent of all cars and trucks sold. Its F-series pickup was the best selling vehicle on the planet, with more than 800,000 units rolling off assembly lines. The Ford Explorer held the top slot in the hot SUV market. And the Ford Taurus had been a perennial contender for the top selling sedan. Ford was number two on the Fortune 500 (GM was number one) with
$153 billion in revenues. A strong stock price gave Ford a market value of $73 billion. And according to Interbrand, the company was the sixth most valuable brand in the world, worth $36 billion. But in only 10 years, its position at the top fell apart like a rusting old jalopy. In 2008, its market share sat at just 14 percent. Revenues had dropped to $146 billion, and the company lost
$14.7 billion, the biggest loss in its history. Its stock price had plummeted to only $2 a share, erasing 93 percent of its market value. And it was no longer a top ten brand. It had dropped to the 49th position on the Interbrand top-100 list, worth only $7 billion. The company verged on collapse.
Ford could try to explain its misfortunes by pointing out that the entire auto industry was reeling by 2008. High gas prices and the weakest global economy in over 70 years had made a mess of automobile sales. But that wouldn't explain its drastic drop in market share or the magnitude of its losses relative to the rest of the industry. The company was in far worse shape than most car companies. Looking back, it's clear that Ford had taken its eye off the market. It had become too dependent on gas-guzzling trucks and SUVs and could not shift quickly enough to more fuel-efficient vehicles. Its vehicle quality had suffered, and its operations were bloated with excessive costs. In a quest to serve every customer segment—acquiring Land Rover, Volvo, Aston Martin, and Jaguar—the company had lost touch with the needs of any specific customer segment. All those luxury brands were sapping valuable company resources as well. Finally, the company's innovation was at an all-time low. Mark Fields, president for the Americas, adds, "We used to have a saying in the company that we were a fast follower. Which meant we were slow."
A NEW DIRECTION
Even as the company's financials looked their worst in years, a strategy was already underway to resurrect the company. In 2006, Ford had brought in an industry outsider to perform cardiac resuscitation on the ailing giant. Alan Mulally, who had led Boeing through its most ambitious product launch in decades with the 767 Dreamliner, took the reins as the new CEO. Cheerful and fresh faced, he exuded optimism. "I am here to save an American and global icon," Mulally declared.
Mulally got to work right away. He cut labor costs by almost 22 percent, bringing the company more in line with new industry leader Toyota. He shuttered unprofitable factories and cut out as much operational fat as possible. In 2008, as GM and Chrysler held their hats out for a government bailout, Ford managed to raise cash the old-fashioned way—by borrowing from a bank to the tune of $23.5 billion. By remaining financially independent,
Ford avoided giving Uncle Sam a say in how the company was run. It also avoided bankruptcy, a fate that befell its two Detroit siblings. But the move that put Ford back on the highway was the crafting of a good old-fashioned mission statement. Mulally ordered up small plastic cards that Ford's 200,000 employees could carry in their wallets featuring what he called "Expected Behaviors." Those expectations were really four goals that Mulally fully believed would make the company competitive again. To Mulally, this was sacred text. "This is me," he said. "I wrote it. It's what I believe in. You can't make this shit up."
Focus on the Ford Brand. According to Mulally, "Nobody buys a house of brands." It was the Ford name and the legacy of the Ford family that had propelled the company to greatness. Mulally considered the conglomeration of automotive companies a failed experiment and immediately set out to divest the company of Jaguar, Volvo, Aston Martin, and Land Rover. He even went one step further. Ford's storied Mercury division had always had the mission of providing Ford with a mid-priced car that fit between inexpensive Ford models and its more luxurious Lincolns. But Mercury was a dying brand, so Mulally gave it the axe. Compete in Every Market Segment with Carefully Defined
Products. Even with only the Ford and Lincoln divisions left, Mulally was convinced that Ford could compete in all major industry segments: cars, SUVs, and trucks, in sizes small through large. Mulally loves to tell the story of how he started revamping Ford's product line: I arrive here, and the first day I say, "Let's go look at the product lineup." And they lay it out, and I said, "Where's the Taurus?" They said, "Well, we killed it." I said, "What do you mean, you killed it?" "Well, we made a couple that looked like a football. They didn't sell very well, so we stopped it." "You stopped the Taurus?" I said. "How many billions of dollars does it cost to build brand loyalty around a name?" "Well, we thought it was so damaged that we named it the Five Hundred." I said, "Well, you've got until tomorrow to find a vehicle to put the Taurus name on because that's why I'm here. Then you have two years to make the coolest vehicle that you can possibly make."
Mulally had good reason to insist on the Taurus. It was the fourth best-selling vehicle in the history of the company, behind the Model T, F-Series, and Mustang. But Mulally's biggest news in the product department was a shift to small "world" cars that can be sold in every country with little change. Ford had tried the "world" car idea various times in the past and failed. But that was largely because the regional divisions of the company couldn't agree on what kinds of cars to build. Mulally has reorganized the company around the world car. If it works, the benefits of reduced costs based on economies of scale are obvious.
The "small" part of Mulally's product strategy is a bit foreign to Ford's truck-heavy culture. "Everybody says you can't make money off small cars," he says. "Well, you'd better damn well figure out how to make money, because that's where the world is going." Mulally's plan isn't just to make more small cars but to make nicer small cars. The 2010 Fiesta and Focus were designed in Europe and are the first vehicles that are part of Mulally's "One Ford" program.
More fuel-efficient vehicles (including electrics) will also help position Ford to meet stricter government fuel-economy standards. Market Fewer Nameplates. According to Mulally, the "more is better" rule is not a good branding strategy. When he arrived at Ford, the company sold 97 nameplates around the world. To him, that was just an indication of how unfocused and uncool the Ford brand had become. "I mean, we had 97 of these, for God's sake! How you gonna make 'em all cool? You gonna come in at 8 AM and say, 'From 8 until noon, I'm gonna make No. 64 cool? And then I'll make No. 17 cool after lunch?' It was ridiculous!" Mulally's goal was to bring the number of nameplates down to 40 by 2013. But instead, it has been trimmed to just 20 as of 2010. This thrills Mulally. Become Best in Class in Quality, Fuel Efficiency, Safety, and Value. The smaller cars are certainly achieving the fuel efficiency goal. But Mulally has the Ford culture once again thinking along the lines of its old slogan, "Quality is Job One." This focus has paid off.
Last year, Consumer Reports recommended more Ford models than Toyota vehicles. The Fusion beat the Toyota Camry in the magazine's reliability survey. And Ford took both "Car of the Year" and "Truck of the Year" honors at the Detroit Auto show with its Fusion Hybrid and Transit Connect. "Our product lineup is stronger than ever, and our leadership in quality, fuel, safety, smart design, and value is resonating with consumers," Mulally says as if reciting his own mission statement.
A NEW COMPETITIVE ADVANTAGE
In his quest to redefine Ford's image, thrill young customers, and even revolutionize the car itself, Mulally may very well have stumbled on a competitive advantage that will carry Ford into the future. He wants to connect his autos to the Internet and the souls of the people who surf it. "Look, it's cool to connect. But it's past cool. It's a reason to buy. Tech is why people are going to buy Ford! We're going to be the coolest, most useful app you've ever had, seamlessly keeping you connected."
Mulally is talking about Ford's Sync option. In short, a Syncequipped vehicle connects the driver to the Internet through the smartphone in his or her pocket. Unlike GM's OnStar and other similar systems, Sync is an interface, not a system that is hardwired to the car. Those other systems are obsolete by the time they hit the showroom and are not upgradable. With Sync, the connection is to whatever technology the driver is carrying. And folks tend to keep their gadgets pretty up-to-date.
But Sync takes existing technologies and makes them even better. With two LCD panels on either side of the speedometer, the user interface is bigger, in the driver's field of vision, and customizable. If you don't need to know about the car's climate but you're lost, the climate-control readout can be replaced with navigation. If you're on a long stretch of highway and don't need navigation help, the display can connect the driver to phone controls or music (including satellite radio and even Pandora). Drivers can even watch video on these screens, but only when the car is in park. The latest Sync system also brings voice recognition to the cockpit, transforming the car into 2001: A Space Odyssey's HAL 9000 (only without the evil desire to take over the universe).
All the driver has to do is speak normally to the car instead of fumbling with buttons or navigating through screen-based menus. Simple commands like "I'm hungry" produce spoken restaurant advice matched to the GPS location. If the driver is in the mood for some Dave Brubeck, "I'd like to hear some jazz," brings up every piece of jazz attached to the car, whether it's on a smartphone, iPod, or netbook. All this is not only cool, "it makes you a better driver," claims Mulally. His first commandment is, "We won't do it unless it lets you keep your eyes on the road and your hands on the wheel." This will actually make people less likely to fumble with their tech gadgets or even look down to adjust the radio or air conditioning. Sync was already in development when Mulally took over. But he surprised everyone when he announced that Sync would be the future of the company. And he insisted that it be available in all Ford vehicles, not just the high-end luxury products. In this respect, Mulally sees Sync as a way to do what Henry Ford did in the beginning. "Democratize a brand new technology. Make it available to the masses."
SIGNS OF LIFE
Mulally's original goal was to turn an annual profit by 2011. That profit came two years early in the form of $2.1 billion for 2009. Ford's market share is on the rise. Its stock price has increased 700 percent from a 52-week low. And customers are paying more for Fords without the huge discount incentives that the company ran for many years. As just one indication, Taurus sales were up by 109 percent in 2010 over the prior year. Customers paid an average of $30,322 for each one, a transaction price that was $850 higher than a Toyota Avalon and a whopping $6,300 higher than the prior Taurus model.
Ford is back on track but far from out of the woods. Because it didn't take the government's bailout, it has a heavy debt burden. GM and Chrysler are emerging from bankruptcy with clean balance sheets and are on the warpath. And it isn't clear whether Ford can make as much profit on small cars as it did in the past on high dollar trucks. As positive as he is, Mulally also worries about the global competitive environment. "Global economic conditions are improving but remain fragile," he said, pointing out that labor markets are weak, credit is tight, consumer spending is depressed, and oil and other commodity prices are rising. All this leaves industry observers and consumers wondering whether or not Ford can return to the prominent position that it held for decades.
Questions for Discussion
1. Where would you put Ford in terms of competitive
position? Why?
2. Is Ford a market-centered company? How can it improve in
this area?
3. How does Ford's Sync contribute to its competitive
advantage? Is this a sustainable advantage?
4. Can Mulally succeed with small world cars?
5. What other recommendations would you make to Mulally
and Ford?
Sources:
Paul Hochman, "Ford's Big Reveal," Fast Company, April 2010, pp. 90–97;
Alex Taylor, "Fixing Up Ford," Fortune, May 25, 2009, p. 44;
Joann Muller, "Ford's Rebound Is for Real," Forbes, April 27, 2010, accessed at www.forbes.com/2010/04/27/ford-alan-mulally-business-autosford.html;
Joann Muller, "Ford's Neat Trick," Forbes, January 28, 2010, accessed at www.forbes.com/2010/01/28/ford-motor-earnings-businessautos-ford.html.
Related Topics