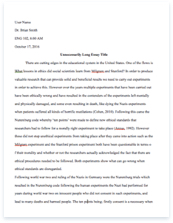 The whole doc is available only for registered users
Pages: 2
Word count: 464
Category: Life
A limited time offer! Get a custom sample essay written according to your requirements urgent 3h delivery guaranteed
Order Now
Football/Soccer roots are older than you think dating back about 3000 years. Traveling back into Japanese culture, about 1000BC and you'll likely observe players kicking a ball around on a small field perhaps some of the earliest links of soccer. In less ancient times around the second or third centuries BC, the Chinese are known to have skillfully maneuvered a hair and feather filled leather ball with their feet in a game called Tsu Chu. Evidence of this exists in a military manual dating to the time of the Han Dynasty. The ball was 30-40 cm in width and was aimed into a small net fastened to long bamboo canes there were variations were players used their feet, chest, shoulders and back but no hands, were used.
In the 500-600 years later in Japan you came up with a similar type of game komari which is still played today. It skillful but less aggressive involved a circular football. Player were not passionate about gaining possession of the ball couldn't touch the ground it was kind of like modern hockey sack. Similar games was played in Greek such as the lively game of episkyros and by the Romans a games call harapastum, where two teams kicked a ball on a rectangular play field with boundary lines. It was a popular sport for about 800 years whether it influenced modern day soccer is unknown. What historians are certain is that England and Scotland influenced what we now know as internationally as football or soccer.
China and Japan played a soccer match around 50 BC, fast forward to AD in Kyoto Japan. In fact early Olympics games in Rome feathered highly competitive soccer –type games but because historians weren't as scrupulous about keeping records of sporting events as they were about religious movements. In the early days soccer was aggressive the game created so much clamors in the fourteenth century England during king Edwards reign anyone caught playing the game was threatened with incarceration. Following royal orders the game was silenced by the English police and violation of the law meant jailed and penance served in church the law didn't stop the sport being played. In 1815 soccer rules was recorded to have been followed at Eton College. These rules and the ball revised in 1863.The first international competition called the FA Cup took place in 1880 the league championship was formed.
In around 1885 soccer rules are recorded FA began legalizing the professional football arena the football (soccer) began forming national associations outside of great Britain by 1912 the national football associations had 21 becoming affiliated with the federation international de football association(FIFA) by 1930 the numbers were 41 it increased to 73 after the world war turning the FIFA boasted a total of 204 members around the world.
Related Topics