Following Johns Model of Structured Reflection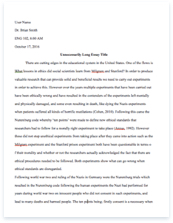 The whole doc is available only for registered users
A limited time offer! Get a custom sample essay written according to your requirements urgent 3h delivery guaranteed
Order Now
For this reflective piece I am going to write about a situation I encountered whilst on my community placement with the district nurse. To write the essay I will be following "Johns model of structured reflection" as a basis to structure my reflection around.
Johns Model of Structured Reflection (Johns 1998)
1.Write a description of the experience. Ask yourself:
*'What are the significant issues I need to pay attention to?'
Whilst on my community placement for one of my initial spokes, I arranged to spend the morning with the district nurse on her rounds, to gain an insight into her role within the community and find out first hand exactly what her job entails.
I met up with Claire (changed name) early on Thursday morning where she discussed with me what the plan for the day was and showed me the notes of the people we were going to visit, to get some idea of what kind of things I would be seeing. I didn't have time to read the notes properly in the car before we arrived at the first appointment at 8.15am he was an elderly gentleman who had been discharged from hospital after major eye surgery and was having to have drops applied 4 times a day.
On entering the house I was taken aback by the initial smell of damp and I noted some damp patches and mould on the carpet in the corners. When we entered the living room Tom was slouched over in his couch. The room and kitchen where both quite dirty and unkempt. When Claire introduced me and asked if it was ok for me to be there it became apparent that Tom was very drunk, agitated and not happy with the situation. Firstly Claire did an initial assessment of how he was coping with the posture holding, which he had to hold for eight hours a day. I later learned that this was because he'd had a bubble of gel injected into his eye after the surgery, to hold the retina in place, for it to heal correctly. This it seemed was giving him severe back pain and he was getting quite annoyed. Whilst Claire was preparing the drops she asked me if I would like to administer them as I had mentioned earlier that my first placement was on an eye ward. I declined her offer saying that I would feel better if she did it and I watched this time.
2.Explore the experience using the reflective cues:
*Aesthetic: Ask yourself:
a)-'What was I trying to achieve?'
b)-'Why did I respond as I did?'
c)-'What were the consequences of that for:
*The patient?
*Others?
*Myself?'
a) We were trying to achieve the correct sterile application of eye drops for Tom, to assess his condition and situation, all in a correct professional manner with as little discomfort and agitation as possible.
b) I think there where several factors that made me respond as I did. For a start this was my first home visit, which made me very apprehensive about what to expect. Also the fact that it was someone's home made me feel quite uncomfortable, as there were no reassurances that you have in a ward situation. I did not know Claire that well as we had only met about an hour earlier so did not feel confident enough in her company to apply the drops, also she was aproned and gloved up and I was not. As Tom was quite obviously drunk and a little uncoordinated I found it hard to disguise my surprise and felt I would not have the concentration while applying the drops. I was also surprised at the dishevelled and dirty state of his place and was worried about keeping sterile.
c) * For Tom there was no direct consequence from my reaction as he received his drops as normal from Claire, if anything me being there cheered him up slightly as I was a different face to talk and moan to.
* For Claire at first I thought that her opinion of my ability would drop, as she seemed to think that us 'up and coming "M.A.D." students' should know everything. I also felt as though I was getting in her way as she was rushing around preparing and administering drops, I just stood there feeling like a lemon.
* As a result of my actions and feelings I felt like a third wheel not wanting to get in the way and slow her down as she had a lot of people to see that day.
3.Personal: ask your self:
-'How did I feel in this situation?'
-'What internal factors were influencing me?'
During the whole situation from the moment we pulled up out side the house I was very nervous and wanting to give a good impression only made this worse. Once we had entered the house and met Tom I calmed down a little. I was surprised at my own reaction of distaste when I entered the house and encounter a grumpy drunk so early in the morning; I had no prior knowledge of his situation (Claire later informed me that his wife had recently divorced him and he was having difficulties coping).
When Claire asked me to do the drops I declined, at the time I was annoyed with myself for missing the opportunity to practice my clinical skills.
4.Ethics: ask yourself:
-'Did my actions match with my beliefs?'
-'What factors made me act in incongruent ways?'
In refection my actions did not match the beliefs I held about myself before coming on community. From my time on my ward placements I thought I had built up a good professional attitude and could work my way around difficult situations. What I was not prepared for was how much; the lack of familiar surroundings would affect my actions and how nervous I felt about giving a good impression to Claire and the patients.
The main factors that made me act in such a way were, nervousness, lack of confidence and surprise at the way the patient was living.
5.Empirics: ask yourself:
-'What knowledge did or should have informed me?'
If I had been on a longer placement I would have had time to read the notes fully and get to know the full situation before arriving at his house.
Also I could have read more case studies on dealing with difficult and new situations.
6.Reflexivity: ask yourself:
-'How does this connect with previous experiences?'
-'Could I handle this better in similar situations?'
-'What would the consequences be of alternative actions for:
*The patient?
*Others?
*Myself?'
-'How do I now feel about this experience?'
-'Can I support myself and others better as a consequence?'
-'Has this chanced my way of behaving?'
This was my first experience of giving care in a home setting. All my previous experiences have been in a ward setting where it was a controlled, clean environment within which I felt comfortable and confident in my abilities.
As the day went on and we visited more people I began to feel more comfortable and confident with Claire and the different environments. So when we returned later to Tom's house I was able to administer his drops in a professional manner He even commented on how gentle I was with him. I felt much happier about contributing to the care of Tom and speeding up Claire's work.
*If I had been more active in my participation in the initial meeting whilst feeling overwhelmed with the situation I may have cause discomfort and infection to Tom. When we came back he seemed quite happy for me to apply the drops.
*If I had accepted and completed Tom's drops it could have made Claire more confident in working with me, as it would have given a good impression from the start. Also it would have saved us time, as she then slowed to explain what she was doing.
*If I had kept my emotion under control and been more confident I believe it would have made me feel much happier about the whole situation and would have given me a good start to base the entire day on.
I now feel quite good about this experience, I learnt that it is important not to show too much emotion when faced with a challenging situation. Also it has taught me to have a bit more confidence in my abilities and to participate in more clinical skills, as the more I encounter different situations the better I will become in dealing with them. I can't spend my entire training watching others doing the work if I am to learn how to do it myself.
I would like to think that this experience has changed the way I respond but I can't be sure until I am faced with a similar situation again
Reference
Johns. C., Freshwater. D. (1998) Transforming nursing through reflective practice. Bailliere's Study Skills for Nurses Vol 2 Bailliere Tindall pp 201-226
Related Topics