Floral aesthetics in hotels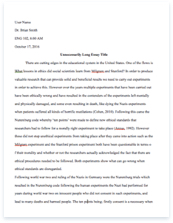 The whole doc is available only for registered users
A limited time offer! Get a custom sample essay written according to your requirements urgent 3h delivery guaranteed
Order Now
Floral aesthetics is concerned with the perception through the human senses of the intrinsic beauty of plants as artistic objects. To consider an object 'aesthetic' is, most commonly, to deem it optically beautiful by virtue of its features of grace, harmony, symmetry, smoothness or colour. An aesthetic object invigorates a feeling of attraction or pleasure, whereas an unaesthetic object reviles or stimulates no response in the viewer. Therefore decorating with flowers can promote a friendly atmosphere and highlight hotels creativity and individuality which a potential client will remember as part of the overall impression of a business or hotel. Keeping a beautiful flower arrangement will significantly contribute to the right impression Whether minimalistic or lush, part of the aesthetics of an impressive hotel or resort interior are floral arrangements and interior plant scapes No level of service or friendliness can equal the sensation a guest upon entering a spotless, tidy and conveniently arranged hotel.
The aim of all accommodation establishments is to provide their customers with clean, attractive, comfortable and welcoming surroundings that offer value for money. Nothing sends a stronger message than serenity in a hospitality operation. The décor and aesthetics of a hotel instantly provide a glimpse to the level of sophistication of the property. It is rare that a guest will not check out the "look" of the hotel or resort interior prior to making reservations as they want to make sure it is appealing and inviting. A welcoming interior will insure repeat visits and will provide a pleasant stay for the guest, after all, hotels are defined as establishment whose primary business is providing lodging facilities for the general public,
It is imperative at this juncture to look at the three broad geometrical styles in the world of floral arrangements and relate these them to hotel usage. They are Line Arrangements, Mass Arrangements and Line-Mass Arrangements. All flower arrangements are based on one of these flower arrangement designs or derived from them. 1. Line Arrangements
Line arrangements are adaptations of Japanese styles. Linear pattern is dominant. Line arrangements are characterized by restraint in the quantity of plant materials used, with an emphasis on the beauty of individual blooms or foliage. Line arrangements are usually bold and dramatic, with importance placed on the contrast of form and texture, with an open silhouette. Often line arrangements will have three lines or placements. Most linear arrangements have asymmetrical balance. Typically, they are viewed from the front only. Allowing some material to extend toward the front or back of the arrangement develops depth The addition of a few flowers and leaves is all that is needed to achieve a dramatic effect. Basically Hotels use this pattern for walkways. No hotel is complete without a walkway. The walkway is what guides the visitor in, welcomes them and provides one of the first statements of what the establishment represents and the overall atmosphere of the entire place. Using planters to create a walkway or to embellish it is often the perfect choice.
2.Mass Arrangements
Mass arrangements are adapted from European designs. They have a thick, full silhouette. Mass design uses more plant material than Line or Line-Mass designs; usually a large amount of plant material is used. The emphasis is on the whole colorful mass of flowers and foliage, rather than on individual components. Color is important in mass arrangements. Round or mass shapes usually dominate, but spiky or linear forms are good for triangular arrangements This style is most suitable for hotel lobbies waiting areas and guest rooms A hotel in a tropical climate can add tropical flowers and plants to add visual appeal to the hotel lobby, waiting areas and guest rooms. Special flowers found exclusively in these areas are especially enjoyed by guests from another area. Flowers that are grown locally are ideal. Be careful with the selection of fragrant flowers as subtle or no fragrance is best for most guests. In addition to flowers, native plants such as cacti can also make a lovely decoration.
3,Line-Mass Arrangements
Line-mass arrangements combine the strong line of Japanese styles with the massed effect of European designs. Line-mass arrangements have a clean, uncluttered look, with definite line, a well-defined mass, and plenty of open spaces. The dominant line is combined with a mass of plant material at the focal area; additional material is used to enhance and develop the linear shapes. A design combining unusual components and using more plant material than a Line arrangement. Contrast of texture, color and line are important features This arrangement decor style determines the hotel make up and If the hotel in question is in a historical area or decorated in a historical style, the floral decorations used can complement this theme.
Take guests back in time with the incorporation of wisteria, Victorian roses or hydrangea. When it's time to order flowers, choose flowers that complement or enhance the style with which the hotel is decorated. Theme-based decors are at home with this kind of arrangement, they can also benefit from flowers and plants that coordinate with the decor. A modern decor might call for a single unique flower arrangement, rather than a flowing arrangement of flowers. The colors used throughout the decor can also help determine the colors used in the flowers. Colors that blend in with the surroundings provide a floral arrangement that's subtle, while brighter, bolder colors can make a floral arrangement the focal point.
Conclusion
Decorating hotel with plants not only improves the look of the hotel and rooms, it also works as a sign of elegance nowadays. Plants in hotel rooms or in any other surrounded place humidify and purify the environment leaving fresh air for us to inhale. Plants in hotel rooms reduce the chances of sickness of guests as well as staffs significantly. Plants are the kind of decors that keep changing automatically by growing. The following sections of a hotel can be decorated with plants – Hotel Rooms – These are the rooms where guests spend most of their time. Decorating a hotel room with plants can make the stay of guests comfortable at the hotel. Plants in hotel rooms let you breathe easier. Presence of plants do no only add greenery to hotel rooms, they also interact with bodies and minds.
Entrance and lobby of hotel – There are many types of stunning houseplants that can be used with appropriate lighting and other decors at the entrance of a hotel. This will make the entrance more welcoming to guests. Various plants in hotel lobbies can offer a peaceful and relaxing atmosphere. Therefore, guests can have quiet conversations in lobby. Courtyard and Atrium – Most modern hotels in Lanzarote have courtyards or atriums. Decorating these open and large places with plants enhance the beauty of hotels. Plants in such areas also help condition the atmosphere of hotels. Dining Room – Presence of different green plants and colorful flowers make the environment of dining room more pleasant. Unwanted noise can be reduced by interior plants in dining room. The atmosphere of dining room could be charming if interior plants can be used with proper decors.
There are various kinds of plants that can be used to decorate hotel rooms in different ways. Few ideas of decorating hotel rooms are as follows – Terrariums – Different types of plants can be placed inside terrariums. You can choose different fancy transparent terrariums with different shapes and artworks that boost the look of interiors of hotel rooms. Vertical or wall mounted planters – Vertical or wall mounted planters do not consume much of room space but allow several exotic potted flowers or plants in the room. You may use different colorful substance to complement surroundings of such gardens.
You also can use horizontal planters too to décor a hotel room. Hanging planters – Use of hanging planters is another great way to decorate rooms with plants. You can use different sleek plants inside a hotel room. Use pots matching with interiors – Plants definitely increase the look and elegance of a hotel room. However, they must be presented in a suitable manner with right decors. It is important to choose the right pots that go with interiors of a hotel room. You must be choosy in selecting colors and designs of pots. To make the look of a hotel room luxurious you must not use cheap nursery pots. Try to be unique in selecting the pots for the plants to decorate hotel rooms. Choose the right plants – There are thousands of mind blowing plants. But not all of them can live and grow indoors. Therefore, you must know which plants are suitable for hotel rooms and choose them accordingly.
Related Topics