Flextronics International Ltd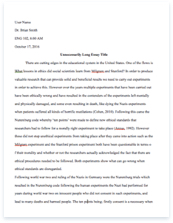 The whole doc is available only for registered users
A limited time offer! Get a custom sample essay written according to your requirements urgent 3h delivery guaranteed
Order Now
In contrast to other phones which were manufactured by Flextronics on a contract basis using designs created by its customers, the OEM's (Original Equipment Manufacturers), Phone 4 was designed and manufactured entirely by Flextronics. This new initiative by this EMS (Electronics Manufacturing Services) is not only a product design initiative, but an entirely new business approach that have Intellectual Property (IP), product design and supplier development implications, among others.
Who is Flextronics?
Flextronics is a Singapore-base global corporation with more than USD 13 billion in revenues, around 78,000 employees and offices and facilities in 30 countries on five continents. It was originally founded in Newark, California, USA back in 1969 and nowadays is the second largest company in the Electronics Manufacturing Services business sector.
The EMS industry
During the 1990's the industry experienced a success era than characterized by:
-Purchase of underutilized manufacturing assets from OEMs, such acquisitions increased the scale of their existing manufacturing capabilities and enlarged the scope of the capabilities that could be offered to customers.
-Acquisition of independent companies that possessed capabilities in key areas of manufacturing or product design.
-EMS Industry acquired companies from countries where labour was significantly cheaper.
From all the events that have happened, there are several business segments that appear in the scene, such as:
-Contract Manufacturing (CM): "Build to print" .EMS firms looked to receive a completed product design from the OEM and would focus on manufacturing assembly.
-Contract Design and Manufacturing (CDM). EMS firms looked to provide other services such as product design, supply chain management, logistical support, and contract engineering services. EMS firms took over responsibility for the selection of component suppliers. Intellectual property (IP) for products remained solely with the OEM.
-Original Design and Manufacturing (ODM). An ODM would actually initiate a new design on its own and then "shop" the finished product to OEMs.
Flextronics' Performance
Flextronics expanded their capabilities to handle all aspects of the production process from component manufacturing to assembly, testing, and packaging of the final products bearing the OEMs brand name.
Flextronics is generating significant growth from 1997 to 2002 in sales and has been increasing their assets by purchasing manufacturing assets from OEMs, however net income has decreased in the last two years as a result of high expenditures in these assets and having high costs of manufacturing products. Therefore, Flextronics is doing very poorly in getting net income, and it is necessary to look for a better strategy to reduce costs in production, as well as using those assets acquired (See Table 1)
Flextronics Operations
Year Ending 3/31/2002 3/31/2001
Sales $13,104,847 $12,109,699
COGS $12,224,969 $11,127,896
Net Income ($153,748) ($446,019)
Assets $8,644,699 $7,571,655
Table 1. Flextronics Operation Financial Performance
Flextronics acquired companies from countries where labour was significantly cheaper in 75% compared to US and Western Europe. As a result of growth in the EMS industry three distinct business segments emerged
Flextronics Plan
Rather than trying to brand and market Phone 4 on its own, Flextronics planned to sell its wholly designed phone to existing original equipment manufacturers (OEM). The strategy is to become an ODM (Original design manufacturer) and succeed in the process of coming up with a brand new idea to the market, competing in cost and making an alliance with a patent holder for the CDMA standard(Code-division multiple access)
SWOT ANALYSIS
This strategic tool clearly shows the main aspects on which the company is really good at, as well as some issues that should be solved or confronted to improve their future performance. (See Table 2.)
Strengths Weaknesses
Second largest EMS
Know how and capacity for being an ODM
Good relation with OEM's
Actual higher operational efficiency than the biggest competitor. Solectron 1.96 (1997) and 1.11 (2002), Flextronics1.43 (1997) and 1.52 (2002)
Manufacturing facilities spread across multiple countries
Flexibility in terms of variety
Aggressive growing strategy by acquisition, merger and assets purchasing
Lower price in the whole market for both technologies: GSM and CDMA
Leading the industry by improving its products on quality, design, size and price. phones 1, 2 and 3 based on GSM. Phone 4 based on CDMA
Flextronics doesn't have any particular Intellectual Property IP
In GSM technology there are 15 overlapping patents firms that make highly probable patent infringement suits
USD 6 Million in sunk cost, everybody is impressed, but nobody buys it
The product life-cycle in this industry is extremely short compared with the time that the developing process takes
Qualcomm is the only one interested and is owns all of the patents for CDMA technology
OEM's great bargain power and cost reduction pressure
Opportunities Threats
Flextronics has an already well designed product in phones 1, 2 and 3 project, so looking for selling it to all patent owners involved in the GSM market
There is just one customer interested in the CDMA phone that is between 20% and 30% cheaper to produce. This gives the potential buyer a competitive advantage which gives Flextronics some negotiation power
In-house manufacturing trends are decreasing and outsourcing is increasing
The strong competition among EMS is making decrease the benefit margin and can run out some of CM's, CDM's and ODM's
After Sep-11-01 the telecommunication sector was seriously affected
Rejection of all projects
Table 2. SWOT analysis for the Flextronics' business
Flextronics' Operations Strategy for phone 4
Structure Operation Strategy
Capacity Flextronics initiated to develop its own product design.
Lead-time in design and production was less than expected (10 month).
High capabilities to take the product from concept design through manufacturing.
Facing risks related to the manufacturing process
Technology New phone features and added functionality were expected to boost future demand and counteract the erosion in market prices.
Design and manufacture of low-end CDMA phones using Qualcomm's CDMA technology
Outsourcing Incorporating additional feedback form customers groups to better understand their preferences for various features.
Table 3. Operation Strategy Analysis
The strategic rational for the outsourcing of electronics manufacturing differ from that of the outsourcing design in which Flextronics has to be dependent of its suppliers to get the design on time and start to manufacturing it. Good supplier strategy is required to assure that the electronic components that are required to manufacture the whole product are always on inventory just when they are needed. Therefore, coordination of design, manufacturing and logistics are important to get efficiently on time the product in the market.
Advantages in Strategy
In the original design, or ODM model Flextronics needed to determine the correct balance between getting the technology exactly right and getting the product to market on time and at the right price.
Qualcomm interested in combining its chipsets with Flextronics expertise in phone manufacturing to develop a low-cost CDMA product for sale to major OEMs.
Integrated ODM groups pursue an ODM strategy with respect to a given product.
Disadvantages in Strategy
Extensive market analysis and the development of product are new to Flextronics.
Flextronics is not part of the GSM "thicket", so it could not offer a GSM phone on its own without facing potential patent infringement suits.
The CDMA standard technology requires a substantial amount of incremental design work for the project.
The conflict between boost future demands and low margin, because of new features and function added may cause future production difficulty
Flextronics' best alternative
The best alternate strategy for Flextronics is offer an "all-or-nothing" deal in which it would determine a reasonable size for the overall market for phone 4 and the OEM would agree to buy that number of units. Moving into the ODM market is a good idea for Flextronics, because it will give an additional skills and a diversification that seems is one of the few ways to become profitable. By designing its own product, Flextronics can gain more advantage in lead time in manufacturing process as working at the same time before the design of the product can be release, engineers can initiate to set up the production line exchanging information of the design.
What Flextronics can do in the future?
Flextronics needs to increase its flexibility to manufacture phones either in reducing low production costs or anticipating future models and manufacturing them according to customer needs.
It is necessary that Flextronics can get unique patent building relationships with other companies to start to have exclusivity of their products. This can be done as the same way that Qualcomm.
Change the organization structure for the new strategy.
Flextronics has an excellent market-share position and it looks like its negotiation power is well defined and favourable, but in fact it's not. However, there are some reasons that can suggest that the interested OEM might be willing to discuss some alternatives, instead of keeping a stubborn unilateral and non-negotiable total exclusive production for them. For example:
The phone 4 prototype has already developed. It's not a project. It took at least 2 or 3 years, considering its predecessors (phones 1, 2 and 3) to get it. That means a significant competitive advantage for both parties; the interested OEM should be interested in that advantage in the global market, and Flextronics should carefully use it to negotiate a better contract conditions.
The prospect client knows that this prototype costs 20% to 30% less than its actual product. This is a very attractive opportunity for increasing the profit margin or growing the share on the market, or even both.
According to these couple of reasons Flextronics may ask for an Agreement based on an specific number of produced units, taking account its breakeven point and the profit margin that the company is willing to accept. But Flextronics shouldn't forget that no other GSM patent holder has contact Flextronics and this seems to be the only option available at that time for the company to go on with the initiative.
From 2001 to 2002 Flextronics reached a higher sales level than Solectron with a lower investment on assets; that means that this company is more operationally efficient than Solectron. Besides, the net income is much better for Flextronics. Nonetheless, the whole industry is reflecting a crisis. As a result of this most of the companies have an operational loss, and even some of them are out of the business. For this particular reason Flextronics must check out its break even point before signing any Total exclusivity contract with Qualcomm.
Sometimes, when companies improve their overall processes, they do it either by introducing innovation, by applying successful models or by changing their business core competencies. This is a dangerous move for Flextronics, and it has to be well measured, in terms not only of investment recovery, but also in terms of long-term survival.
Related Topics