Financial Statement Analysis Argumentative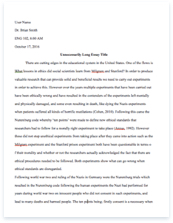 The whole doc is available only for registered users
A limited time offer! Get a custom sample essay written according to your requirements urgent 3h delivery guaranteed
Order Now
A finance student states, 'I don't understand why anyone pays any attention to accounting earnings numbers, given that a "clean" number like cash from operations is readily available'. Do you agree? Why or why not?
Fred argues, 'The standards that I like most are the ones that eliminate all management discretion in reporting – that way I get uniform numbers across all companies and don't have to worry about doing accounting analysis'. Do you agree? Why or why not?
Many organisations recognise revenues at the point of shipment. This provides an incentive to accelerate revenues by shipping goods at the end of the period. Consider two companies, one of which ships its product evenly throughout the quarter, and the second which ships all its products in the last two weeks of the quarter. Each company's customers pay 30 days after receiving shipment. Using accounting ratios, how can you distinguish these companies?
If management reports truthfully, what economic events are likely to prompt the following accounting changes?
Related Topics