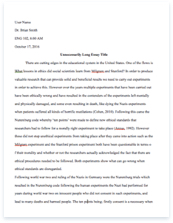 The whole doc is available only for registered users
A limited time offer! Get a custom sample essay written according to your requirements urgent 3h delivery guaranteed
Order Now
Financial education helps us to develop understanding and skills in financial management that are necessary for survival and success in the merciless commercial world today. It fosters financial stability for individual families and entire communities. Argue for/ or against this statement I totally agree with the above statement. Developing financial skills not only benefits individuals but also supports the entire communities to achieve its strategic objectives in creating a more successful country. The benefits can be in many ways such as:
Wealthier and Fairer – People increase their wealth by managing their finances better and by developing their financial capability they improve their employability.
Smarter – Financial education enables our children and young people to gain the skills they require as individuals and to contribute to the wider economy.
Healthier – Lack of good financial management is linked with lower life satisfaction, higher mental stress, and health problems associated with anxiety or depression. Improving financial capability should therefore enhance the mental and emotional wellbeing of most people.
Safer and Stronger – Developing financial capability in our children and young people gives them better opportunities and leads to a better quality of life.
Greener – Financial education develops responsible citizens who can consider the impact of financial decisions on their environment and who are concerned about the sustainable use of resources in their immediate and wider communities.
Having financial management training and education in high schools will also benefit the individual families and the entire communities in many ways such as:
All children and young people develop the key financial skills to be successful both now and in the future.
Financial education is embedded in Curriculum for Excellence as part of numeracy across learning and that it provides a relevant context to develop skills for learning, life and work.
It helps children and young people to develop the four capacities of Curriculum for Excellence, particularly in becoming responsible citizens and effective contributors to society.
Practice underpinning Curriculum for financial management offers many opportunities for children and young people to experience financial education. Financial education will provide a relevant context to develop knowledgeable, skilful and enterprising children and young people who can take increasing responsibility for their own lives and plan for their future. Managing money is one of the most important and challenging features of everyday living.
Having the necessary skills to maintain financial stability and stable housing is imperative to having a strong and healthy life. By increasing these skills and supporting crucial needs, our efforts are lifting families out of poverty and preventing issues before they grow in to larger community-wide problems. The entire community benefits from families and individuals who achieve financial stability and safe adequate housing. Without a home or financial stability, individuals are more likely to engage in crime and risky behaviors and are more prone to illness.
Related Topics