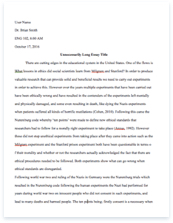 The whole doc is available only for registered users
A limited time offer! Get a custom sample essay written according to your requirements urgent 3h delivery guaranteed
Order Now
Tired of a boring Monday evening? What about transforming this day, which is told to be an useless day, into a funny time by watching a movie and making friends? That is what the Film Club offers to members of our college. And it doesn't stop there. Sharing impressions about the movie watched and discovering new things about plots and stunts of films with an expert in the area is a great way to practise and improve your English.
The routine of a member of the Film Club is changed every Monday at 7 p.m. We gather together at the College Theatre in order to watch a movie. There is a huge diversity of films, from Hitchcock to Tarantino, such as westerns, comedies, animations, science-fictions, adventures – to name but a few – and all of them are very interesting. This all means that classmates can enjoy a different entertainment weekly, spending some good time with new friends and last but not least, paying less for a ticket than non-members.
After each movie, the Coffe bar stays open until late because there are conversations in English about understandings and structure of the film. The students discuss if they liked or not and why, what was the best costume, which actor had the best performance and so forth. This helps everyone in the improvement of English, by talking and analysing movies, while enjoying coffe with friends.
The biggest activity that the Film Club has is when a guest speaker is invited to talk and the students can put those things learnt in each Monday into effect. There is a vast range of topics discussed, from silent movies released by Charles Chaplin to new 3D special effects started with Avatar. The latest professional that had been with us was the successful director of animations, D. Boyle, who talked about how the plot of a movie is created and how the characters are invented.
Next year, a cultural festival staged in London is going to deliver, during 5 days, new concepts of stunts, and The Film Club is planned to travel to there to see the presentations. If are interested in our activities, join us next week!
Related Topics