Field Sanitation in Military Forces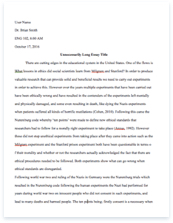 The whole doc is available only for registered users
A limited time offer! Get a custom sample essay written according to your requirements urgent 3h delivery guaranteed
Order Now
United States army field manuals contain important and detailed information and procedures regarding various operations undertaken by soldiers in the field. They act as a guide to army operations either in the country or in any other world environment.  In this context, field sanitation manual labeled FM 4-25.12 contains information regarding health issues of soldiers in various units and procedures that should be undertaken to maintain a high health standard within the operating environment. United States army has over the years geared it efforts to eliminate medical threats with the aim of reducing depilating injuries and illnesses that has caused many causalities within the army than battlefield injuries. The objective of field sanitation manual and training is to ensure that the forces fully understand their roles and responsibilities regarding health issues (James, 1996, p.11).
Another important objective is to ensure that all the units in the army have all the required resources needed to sustain basic measures regarding field sanitation and to promote the personal hygiene of the soldiers besides reducing diseases and non-battle injuries among the soldiers.
In the army, preventive medicine is used to refer to all actions undertaken to maintain a healthy and fit force that can be deployed in any type of an environment, to prevent non-battlefield causalities or what is commonly referred to as disease and non-battle injuries besides sustaining the fitness and health of the force in regard to military operations. In this context the prevention of disease and non- battle injuries help in focusing the existing recourses and manpower on accomplishment of missions besides using the resources to treat and deal with combat injuries.
Factors and actions that affect preventive medicine inn the field occurs and are undertaken prior to, during and after force deployment. They involve the responsibility of commanders, unit leadership enforcement and standards, field sanitation team unit level support and individual actions. Still, these actions involve general and direct support of personnel specialized in field preventive medicine. In this regard, unit leaders, commanders, individual soldiers and the field sanitation team forms the primary resources needed to maintain the general health of the forces besides reducing non-battle injuries. Preventive medical personnel in the army are the ones responsible for provision of supportive services as a major resource needed for the commander's health program (James, 1996, p.16).
A commanders is held responsible and as the single authority regarding action that happen within a unit. In respect to this, the commander is responsible for the health concerns of the unit and the prevention of non-battlefield injuries. Still, a commander of any given unit is responsible for provision of time, resources, training and the emphasis needed for prevention of non-battle injuries program. He or she is responsible for setting out the standards needed not just for operations but for maintaining health of the forces in the unit, to lead by an example and to do all that is needed to ensure establishment of practices and devises needed for promotion of collective or unit preventive medical measures. This would include such things as latrines, shaving areas, stations to wash hands, showers, food and water quality issues and sanitation, rodent and arthropod control among others. He is responsible for ensuring that the resources needed by the field sanitation team are always available and taken by the unit whenever deployed.
            On the other hand, the unit leaders are supposed to provide support to the commander and the established health programs. They are also supposed to ensure the adherence of all members of the unit to the established command procedures and policies. As such, they are supposed to be knowledgeable on the application of preventive medical measures and other health issues needed to mitigate of prevent the occurrence of disease and non-battlefield injuries.
The soldiers are responsible for the implementation of individual preventive medicine measures. The tasks needed from individual soldiers may be very basic such as bathing, washing hands, brushing the teeth or shaving. On the other hand, the tasks may be complex and may involve such things as consumption of water and food only from recommended sources and the use of insect repellents. Despite the fact that a lot of resources and time are needed while implementing preventive medicine measures, a lot of discipline is needed from the soldiers. While many of the soldiers may be away of majority of preventive medicine measures and their implementation, they may at times be unable to implement them due to unforeseen or unperceived inconveniencies.
The field sanitation team is supposed to provide assistance to the commander and the soldiers in an effort to prevent and mitigate disease and non battlefield injuries by using the help of unit level preventive medicine measures. The army regulation as coded 40-5 (1) requires each unit that is company sized to not only establish a two person field sanitation team but also to equip such a team with all the necessarily resources needed to maintain health standards of the forces in the unit and to prevent disease and non battlefield injuries (James, 1996, 19).
According to the regulation, the field sanitation team assigned to any unit comprises of one noncommissioned officers and another junior enlisted. In case the unit have been assigned a health care specialist such as a medic, such a specialist should be one of the members of the field sanitation team. The personnel selected to constitute a field sanitation team are supposed by the military regulations to be highly capable and in possession of leadership skills that are above average. They are also expected to remain with the unit in question for a period of at least six months after their training. Each of the team members is certified by preventive medicine personnel following a forty hour period of extensive period in field sanitation. Usually, certification of field sanitation team takes place while in garrison. However, personnel responsible for preventive medicine can offer the training required while deployed.
Information contained in the field manual FM 4-5. 12 are used by the field sanitation team while dealing with matters concerning the health of the forces in a unit. A field sanitation team is supposed to monitor the use of unit and individual preventive medicine measures and to provide direction and guidance regarding the construction of devises needed to implement preventive medicine measures at the unit level. Information gathered by the team during its operations along with the recommendation necessary for the enhancement of unit and individual preventive medicine measures is submitted to the commander and other unit leaders.
The commander then decides on the necessary action to be undertaken for improving or correcting preventive medicine measures and any plan generated is implemented by the field sanitation team. The field sanitation team should provide the necessary guidance besides monitoring the ongoing activity for proper implementation of such a plan. The army medical department is responsible for the provision of support in regard to field preventive medicine services, preventive dentistry, preventive laboratory services, veterinary services and operational and combat stress control services. The department also conducts research on field preventive medicine besides the development of the various functional areas to help or to provide further assistance to the command of a unit in prevention and mitigation of disease and non battlefield injuries (James, 1996, .38).
Preventive medicine services provided by specialized personnel are the most diverse besides forming the bulk of all applied field preventive medicine. In essence, preventive medicine services are provided by officers drawn from eight concentration areas including audiologist, public health nurse, preventive medical officer, occupational medical officer, entomologist and nuclear medical science officer. Others include sanitary engineer and environmental science officer. Involved in provision of these services also are three military occupational specialists who have been enlisted and include a health physics specialist, preventive medicine specialist and nose, ear and throat specialist. In situations where forces have already been deployed, preventive medicine specialist, environmental science specialist and an entomologist are the primary personnel charged with interacting with the members of any given unit in an effort to resolve issues related to field preventive medicine. The others medical specialists are represented on the staff of various non medical and medical units.
Personnel specialized issues related to preventive medicine offers their support to units charged with medical surveillance besides those involved in environmental and occupational health surveillance. Such support is largely provided and accomplished through analysis of data related to disease and non battlefield injuries. Further, information is also gotten from unit inspections for the compliance with preventive medicine measures, health risk communication, inspections related to food services, disease and area vector disease suppression, water quality monitoring, inspections done in retrograde operations, pest management services and community health services. Other areas where information is gotten from radiological safety and environmental sampling for both long term and short term risk exposures.
Moreover, personnel in preventive medicine are deployed and located in all battlefield areas with their deployment done in the early operations period. Some of these personnel provide direct support to the unit besides being organic to them. A good example is the preventive medicine section found in the medical company of brigade combat team which is largely composed of health physics specialists and environmental science officers. Other personnel are also involved in provision of support to the units and are found in sections of preventive medicine or even in the surgeon cells of control and command organization. Still others are found in military battalions, civil affairs brigades or battalions, Special Forces groups, engineer units, quartermaster battalions and armored Cavalry regiments. Medical detachments in preventive medicine comprises of thirteen members who provide support directly to the units with no organic preventive specialists and general support to those units that have organic preventive personnel. This detachments are usually attached in battalions in multifunctional medicine, are capable of expanded services provision especially those related to pest management services to the units supported and capable of operating on area basis (James, 1996, .57).
Veterinary services as provided by the medical department involve surveillance and food and water testing in an effort to ensure that food, bottled water and ice are safe and of high quality. Establishment and provision of a list of approved food, water and ice to the commander is charged to the veterinary personnel. The theater commander and the involved staff then disseminate information and required actions to the subordinate units. Veterinary personnel are also responsible for providing the military working dogs with health services and are rarely found in lower echelons of the battlefield. On the contrary, they interact with units in preventive medicine, those that posses military working dogs, quarter master units and multifunctional medical battalions.
Services that involve preventing dental illnesses and maintenance of dental health are charged to individual preventive medicine measure and include things as regular dental hygiene inclusive of flossing and brushing of teeth. Dentists are deployed to help in provision of preventive support through annual dental cleaning and examinations. They also offer preventive services such as fluoride treatments besides consultations on the best methods and procedures of flossing and brush the gums and teeth. Units deployed to deal with dental issues can also be involved with the provision of in theater treatment and services that help prevent dental health deterioration. This is normally done with a high return to duty rate.
Further, they assist in preventing dental illnesses by devising and looking for strategies that would help in maintaining individual dental health. The strategies should be easy to use, effective and should require minimum or no addition action in respect to soldiers. For example, the military community charged with dental issues has been successful in introducing xylitol chewing gum in the rations of the field. This chewing gum is known of being made from sugar alcohol that helps in killing bacteria known of causing dental cavities. The addition of the chewing gum into the list of ready to eat meals helps in assisting in the prevention of tooth decay. This has been seen as a no effort benefit to individual soldiers making use of it (James, 1996, 82).
Soldiers deployed in battlefields are usually subjected to many issues that may lead them to commit suicide, reduce their performance in the field, develop disruptive behavior or even cause fratricide. Such issues coupled with other existing social issues such as divorce or separation from other important people in one's life and the fear of the unknown in the battlefield, lack of enough sleep, overwork, bad experience retained watching others die or get maimed in the field and other war experiences and personality disorder are all threatening to the overall health status of the forces. Operational and occupational personnel are the ones charged with the role of preventing behavioral issues of the soldiers. These personnel are found in operational and combat stress control detachments which are attached to multifunctional military battalions. They are charged with the role of providing the contact teams their assigned and supported military units. The contact teams provided are capable of interviewing soldiers besides evaluating issues related to stress in any given command. They also provide guidance and measures required to prevent disruptive behavior to individual soldiers in relation to specific issues or even to commanders of various units in relation to unit issues. Where the situation demands, they also provide rehabilitation or reconstruction services to the forces.
Preventive laboratory services includes services that are aimed at supporting preventive medicine in the field through undertaking tests from samples drawn from clinics or the environment in search of hazardous or infectious materials which may in any way jeopardize the health of the soldiers. Information collected through these services are largely used in performing disease and non battlefield injuries analysis process. It is also used as diagnostics useful for understanding data collected through surveillance. The services are located in continental US support laboratories, area medical laboratories in other laboratories in the region.
While recruiting soldiers, aspirants are usually screened prior to any appointment in an effort to prevent the possibility of recruiting or hiring a soldier who have preexisting medical complications which would jeopardize their performance, burden or disrupt the performance of other personnel. For existing or continuing soldiers, medical examinations are undertaken periodically besides tests inclusive of deployment limiting conditions, immunization status, periodical assessments of health status, dental readiness, hearing and vision readiness, and individual medical equipment.
Data collected through these tests, assessments and examinations are stored in the medical protection system in an effort to provide information to medical personnel regarding each soldier in the forces. They are also useful in preventing or in treating any condition that would need to be addressed before a soldier can be deployed in nay battle field. By extension, this is useful in maintaining the integrity of a unit, individual health status, the morale of the unit and helps in saving deployment related activities for issues concerned with war fight. The commanders of various units offers their assistance by ensuring that all the soldiers they command undertake every needed periodical testing, medical examinations and other forms of medical assessments (James, 1996, p.106).
Despite the fact that effective medical practices may still be in place, some diseases and non battle field injuries may still occur. Good measures however help in reducing the preference of disease and non battlefield injuries giving a steady and stable occurrence rate. This should hold true for both deployed soldiers and those who are not deployed in any battle field. If however personnel charged with preventive medicine measures disease and non battle field injuries and realize that it is above the baseline, they are supposed to investigate the issues under question, look for any potential break in preventive medicine measures and devise and implement plans aimed at bringing down the high rate of disease and non battlefield injuries or measures to mitigate their occurrence.
In conclusion, field preventive medicine in the army is aimed at maintaining a strong command and control the health status of soldiers both deployed or those who have not been deployed in any field. As such, the preventive medicine should be top down in command and should include training emphasis, planning considerations and adequate resources if they are to be effective at all. In United States forces, mechanisms have been put in place to ensure that there is enough support to the existing preventive medicine as well as the future ones. This support is through organization, doctrine and material processes all of which are modified and changed in line with new knowledge acquirement and improvement in technology. The performance of the soldiers in the battlefield when deployed and in general if not deployed depends largely on their health fitness which should be maintained under all costs if high performance is to be expected from them.
References
James H. (1996). Peacekeeping: Outspoken observations by a field officer. Westport CT: Praeger Publishers; pp.1-324
Related Topics