Ferrari: The Italian Automotive Company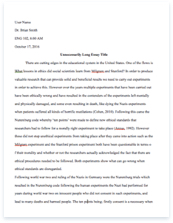 The whole doc is available only for registered users
A limited time offer! Get a custom sample essay written according to your requirements urgent 3h delivery guaranteed
Order Now
Introduction:
Ferrari S.p.A. is an Italian sports car manufacturer based in Maranello, Italy. Founded by Enzo Ferrari in 1929, as Scuderia Ferrari, the company sponsored drivers and manufactured race cars before moving into production of street-legal vehicles as Ferrari S.p.A. in 1947. Throughout its history, the company has been noted for its continued participation in racing, especially in Formula One, where it has had great success.
History:
Enzo Ferrari never intended to produce road cars when he formed Scuderia Ferrari (literally "Ferrari Stable", and usually used to mean "Team Ferrari", it is correctly pronounced in 1928 as a sponsor for amateur drivers headquartered in Modena. Ferrari prepared, and successfully raced, various drivers in Alfa Romeo cars until 1938, when he was hired by Alfa Romeo to head their motor racing department.
The first Ferrari road car was the 1947 125 S, powered by a 1.5 L V12 engine; Enzo Ferrari reluctantly built and sold his automobiles to fund Scuderia Ferrari.
Products:
Ferrari's first vehicle was the 125 S sports/racing model. In 1949, the Ferrari 166 Inter, the company's first move into the grand touring market, which continues to make up the bulk of Ferrari sales to the present day.
The Dino was the first mid-engined Ferrari. This layout would go on to be used in most Ferraris of the 1980s and 1990s. V8 Ferrari models make up well over half of the marque's total production.
For a time, Ferrari built 2+2 versions of its mid-engined V8 cars. Although they looked quite different from their 2-seat counterparts, both the GT4 and Mondial were closely related to the 308 GTB.
Concept cars and specials:
Ferrari has produced a number of concept cars, such as the Ferrari Mythos. While some of these were quite radical (such as the Ferrari Modulo) and never intended for production, others such as the Ferrari Mythos have shown styling elements which were later incorporated into production models.
Bio-fuel and hybrid cars:
Ferrari has considered making hybrids. A F430 Spider that runs on ethanol was displayed at the 2008 Detroit Auto Show. Ferrari has announced that a hybrid will be in production by 2015. At the 2010 Geneva Motor Show, Ferrari unveiled a hybrid version of their flagship 599. Called the "HY-KERS Concept", Ferrari's hybrid system adds more than 100 horsepower on top of the 599 Fiorano's 612 HP.
Keys Towards Strategy Planning
The strategy statement of a firm sets the firm's long-term strategic direction and broad policy directions. It gives the firm a clear sense of direction and a blueprint for the firm's activities for the upcoming years. The main constituents of a strategic statement are as follows:
1. Strategic Intent
An organization's strategic intent is the purpose that it exists and why it will continue to exist, providing it maintains a competitive advantage. Strategic intent gives a picture about what an organization must get into immediately in order to achieve the company's vision. It motivates the people. It clarifies the vision of the vision of the company. Strategic intent helps management to emphasize and concentrate on the priorities. Strategic intent is, nothing but, the influencing of an organization's resource potential and core competencies to achieve what at first may seem to be unachievable goals in the competitive environment. A well expressed strategic intent should guide/steer the development of strategic intent or the setting of goals and objectives that require that all of organization's competencies be controlled to maximum value.
2. Mission Statement
Mission statement is the statement of the role by which an organization intends to serve it's stakeholders. It describes why an organization is operating and thus provides a framework within which strategies are formulated. It describes what the organization does (i.e., present capabilities), who all it serves (i.e., stakeholders) and what makes an organization unique (i.e., reason for existence). A mission statement differentiates an organization from others by explaining its broad scope of activities, its products, and technologies it uses to achieve its goals and objectives. It talks about an organization's present (i.e., "about where we are").
3. Vision
A vision statement identifies where the organization wants or intends to be in future or where it should be to best meet the needs of the stakeholders. It describes dreams and aspirations for future. In order to realize the vision, it must be deeply instilled in the organization, being owned and shared by everyone involved in the organization.
4. Goals and objectives
A goal is a desired future state or objective that an organization tries to achieve. Goals specify in particular what must be done if an organization is to attain mission or vision. Goals make mission more prominent and concrete. They co-ordinate and integrate various functional and departmental areas in an organization.
Objectives are defined as goals that organization wants to achieve over a period of time. These are the foundation of planning. Policies are developed in an organization so as to achieve these objectives. Formulation of objectives is the task of top level management.
Process of strategic Management
The strategic management process is a systematic approach to its company & its environment. The strategic management process can be broadly divided in to 3 phase which consist of 19 steps. 3 phases in which strategic management process is designed are as follows.
I) Phase 1
Strategy Formulation
Strategy formulation can also be referred to as strategic planning. This step is designed by the corporate level of the strategic management .The strategy formulation involves following steps.
1>Framing Mission & Objectives
The 1st step in formulation of strategy is to frame mission & objectives of a company. The objectives are the aims or the end which the company seeks to achieve where as mission states the philosophy & purpose of the company.
2>Analyzing the Internal environment
The analyzing of internal environment refers to analyzing of manpower, machine, procedure & other resources of the organization i.e. it reviles strength & weakness of the company.
3>Analyzing The External Environment
The external environment refers to government, combination, consumer, technological development & other Environment Factors that affect the organization.
4>Gap Analysis
Gap analysis is the analysis in which the management compare & analyze it's present performance level & the desired Future performance level.
5>Framing Alternative strategy
After making Mission & Objectives analyzing the internal & external Environment & the Gap analysis the management must frame alternative strategies i.e. some strategies may be put on hold & some other needs to be framed for taking some decision.
6>Choice of Strategy
The organization cannot implement all the strategies & thus a firm Strategy must need to be selected i.e. the strategy must need to be selected i.e the strategy which gives maximum benefit & minimum lost Would be Selected.
II) Phase 2
Strategy implementation
The strategies are formulated for each & every functional department such as Production, Marketing, Finance & personal. Once the strategies are formulated then the next step is implement of such strategies.
1>Formulation Of Plans, Programmes & Projects.
There is a need to frame plan, programme & projects. i.e plans result in different kinds of programmes & results in different kinds of programmes & programme leads to the formulation of projects.
2>Project Implementation
Project passes through various stages before the actual implementation. The various phases includes Conception phase, Definition phase, Planning & Organizing phase, Implementation phase, Cleanup phase, Etc.
3>Procedural implementation
The organization needs to be aware of the regulatory framework of the govt. authorities such as regulation in respect of foreign technology, foreign collaboration procedure, FEMA regulation, capital issue guidelines, foreign trade regulation, etc before implementing the strategies.
4>Resource Allocation
It deals with the arrangement & commitment of physical, Financial & Human resources to various activities so as to achieve the goals of the organization.
5>Structural Implementation
Structure is the establish pattern of relationship among the components of parts of an organization. The organization structure for strategy implementation can be of Entrepreneur structure, Functional structure, Divisional structure, Matrix structure, etc
6>Functional implementation
It deals with the implementation of functional plans & policies. Strategies frame by the top management needs to be divided in to vital functional plans & policies which are compatible with each other.
7>Behavioral implementation
It deals with these aspects of strategy implementation that have an impact on the behavior of strategist in implementing the strategies i.e. it deals with leadership, motivation, business ethics, corporate social responsibility, etc.
III) Phase 3
Strategy Evaluation.
Evaluation of a strategy is that phase of s.m process in which managers try to assure that the strategic choice is properly implemented & this meeting the objectives of the company this step is taken up by the business level at
strategic management.
The strategy evaluation involves following elements.
1>Setting of standards
Strategist needs to established standards in term of quantity, quality, cost & time
2>Measurement of performance
The next step is to measure the actual performance both in quantitative terms as well as qualitative terms.
3>Comparison of actual performance with standards
The actual performance needs to be compared with standards. There must be objective comparison of actual performance with standards so as to find out deviations.
4>Finding out deviations
After a comparison, the managers may notice the deviation i.e the differences between the actual & standards.
5>Analyzing Deviation
The deviation must be reported to the higher authorities. The higher authorities analysis the cause of deviation if any is available
6>Taking corrective Measures
After identifying the Causes of deviation the managers need to take corrective steps to correct the deviations. The corrective steps must be taken at the right time so as to accomplish the objectives.
Thus the strategic management process which involves three phases including 19 steps. To sum up the strategy management process can be showed with the following diagram.
Keys towards business strategy (SWOT Analysis)
SWOT analysis is a method for analysing a business, its resources, and its environment. SWOT is commonly used as part of strategic planning and looks at:
Internal strengths
Internal weaknesses
Opportunities in the external environment
Threats in the external environment
SWOT can help management in a business discover:
What the business does better than the competition
What competitors do better than the business
Whether the business is making the most of the opportunities available
How a business should respond to changes in its external environment
The SWOT analysis for Ferrari can be explained as follows:
Strengths of Ferrari
Extremely strong brand image.
Products that are a fine combination of beauty and aesthetics combined with unforgettable performance.
The brand has connected to itself an aura of mystique
Is looked upon as a status symbol
Takes on new challenges on a constant basis with a head on attitude. Innovation and technology are key drivers behind every product. A very inspired, well taken care of and satisfied work-force who are proud to be attached with the brand. This was further expressed publicly when Ferrari was voted the "Best Place to Work in Europe 2007″.
Weaknesses of Ferrari :
Ferrari's business model, based around low volumes, removes the possibility of employing certain technological solutions That same business model also limits their sales volumes even though a lot more demand is present in the market. Due to their "waiting list" model, they lose out on customers to the competition. A big challenge lying in wait is fuel efficiency & emissions which are growing in importance every day, thanks to spreading concerns over the environment.
Opportunities for Ferrari:
Growth in the global market for high-performance super-cars due to growing economies & developing nations. Expansion of the brand through entering into new & important automotive markets like India wherein competitors like Porsche have already set up base. Enlargement of customer base (increase appeal of their products to a more variety of buyers) through adding comfort, roominess, luggage space, engines that are more user friendly, and so on, while at the same time maintaining traditional Ferrari characteristics–performance, style, exclusivity. Ferrari has been exploiting this aspect for a while and it has been a key contributor to their success in the past 15 years. Development of technology (for example interfacing electronics with mechanical systems) has opened up new avenues to explore for their products. Packaging i.e. the concept of the car, is another area which still has years to explore.
Threats to Ferrari:
Automotive policies being pushed by countries & continents all over the world which are being strictly enforced like the emission norms of 130g/km of CO2 are very difficult to keep up with due to the performance oriented nature of the engines built by Ferrari. Tough competition from other iconic super car brands like Lamborghini & Porsche A competing brand like Porsche does not follow the same low volumes, high on exclusivity model which is followed by Ferrari & hence sells a lot more of its products & captures a large chunk of the market share. Once again, competitors like Lamborghini and Porsche are expanding their product range to high performance SUV's wherein Porsche has already been very successful with its "Cayenne" model, all over the world and in particular, in India, which has lead to its success in the Indian market. Ferrari has not announced any plans for such a product (high-performance SUV) as of yet i.e.-2009.
PRODUCT LIFE CYCLE
In the first phase, the introduction or start-up, we can see that Ferrari cars (as it is a luxury brand) are not a basic product, moreover this company doesn't need a strong promotion since it is one of the most important teams of F1, which makes it really influential on the consumers. In the growth phase, Ferrari has always been a successful brand. In this period customers are more attracted by the product, however, if it has a selective public, the brand doesn't have a massive product extension, it grows little by little. This stage can be the longest because the company can use a lot of marketing strategies like taking out the market different models of the product or just manufacture a limited edition, which increase the interest of the consumers. For example, nowadays economy is in a recession stage, Andrea Ferrari, the marketing responsible of the brand, assures that they keep on their waiting list for the Ferrari cars, the crisis has allowed them to get rid of the speculators, people who made petitions and negotiated whit them, which wasn't very good for the image of the company.
Functional Strategy:
Every business unit develops functional strategies for each major department such as:
MARKETING STRATEGY
FINANCIAL STRATEGY
HUMAN RESOURCES STRATEGY
OPERATIONS STRATEGY
Marketing Strategy:
Ferrari follows strategies based on market dominance by which the company became the leader amongst its competitors. The world's fastest Ferrari, the F60, was debuted in April 2002. It succeeded the F50 and was composed of carbon fiber, with a mid-engine V-12 and the ability to go from zero to 100 in 3.2 seconds. It also constituted as an innovation strategy that made Ferrari as the pioneer in the field of automobiles.
Financial Strategy:
Ferrari inculcates finance strategy which includes components such as:
Mobilisation of funds
Working capital
Retained earnings policies
Human Resource Strategy:
Ferrari undertakes numerous policies for human resource management: Recruitment and training policies
Performance
Promotion policies
Compensation policies
Operation Strategy:
Ferrari undergoes and applies various operation strategies such as: Production capacity
Size & location of plant
Technology
Quality of production
Research & development
Modernisation
Grand Strategy:
Corporate-level strategy is concerned with the growth and survival of the firm. In the case where a firm operates in only one industry, growth must occur through a properly implemented business-level strategy, i.e. low-cost, or differentiation, or best-cost. It follows that all growth within a single industry is governed by the effectiveness of a firm's business-level strategy.
Stability Strategy:
Under stability strategy, Ferrari follows Profit strategy as the surplus margin of the products is kept too high with respect to the goodwill Ferrari has gained in the market.
Growth / Expansion Strategy:
Internal growth:
Under intensification strategy Ferrari undergoes product development policy. Under diversification strategy Ferrari follows vertical diversification with respect to forward integration as it manufactures and sells its cars only via their own car showroom outlets across numerous nations in different continents.
External growth:
In the year 1997, Ferrari merged with Maserati. This was the only merger that Ferrari had in the last two decades.
Related Topics