Female Representation in Hindi Mainstream Cinema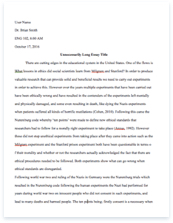 The whole doc is available only for registered users
A limited time offer! Get a custom sample essay written according to your requirements urgent 3h delivery guaranteed
Order Now
Cinema is meant and believed to entertain, to take the viewer to a world that is starkly different from the real one, a world which provides escape from the daily grind of life. Cinema is a popular media of mass consumption which plays a key role in moulding opinions, constructing images and reinforcing dominant cultural values. Hindi cinema has been a major point of reference for Indian culture in this century. It has shaped and expressed the changing scenarios of modern India to an extent that no preceding art form could ever achieve. It has influenced the way in which people perceive various aspects of their own lives. This paper deals with the representation of female in hindi mainstream cinema. There has been an attempt to examine the relationship between women and popular Hindi cinema.
While cinema in India is in itself a diverse strand of expression incorporating mainstream cinema which holds popular appeal, art/parallel cinema that engages with social issues, middle cinema and regional language cinema. The explorations in this paper are limited to mainstream/popular Hindi cinema better known as 'Bollywood' because such cinema is seen to exercise widespread influence over people and enjoys mass appeal. Popular cinema and culture derive from each other. Films are believed to be the opium of the Indian masses as people rely on this medium to help them escape to a world of fantasy. In a very explicit way, cinema has shaped the cultural, social and political values of people of this country. While, the other forms of cinema are also important when it comes to the representation of women, restricting to popular cinema is the core concern.
SIGNIFICANCE OF THE STUDY
It is deemed appropriate to examine this issue because women are a major chunk of the country's population and hence their portrayal on screen is crucial in determining the furtherance of already existing stereotypes in the society. There has been a drastic change in the way females are represented in films from 80's to the films made now. However there has not been much of research work done on this angle. Women are also major consumers of mass media and thus the way they are represented in media coverage is a major concern for the discipline. Several international forums have recognized the ramifications of such a transformed media environment on women's access to media, their role in the media structure and the presentation of their perspective in media coverage.
OBJECTIVE
To know what is the relevance of women character in Hindi commercial cinema
METHODOLOGY
RESEARCH DESIGN: The research design is qualitative in nature. APPROACH TO RESEARCH: The approach that we have taken for our research topic is QUALITATIVE APPROACH that is we have collected information from various sources that would meet the needs of the concerned topic. The research is qualitative because it is subjective and social. It shows the human behaviour and psychology. The research is dynamic in nature, it involves discovery, is value bound and holistic. The research is carried out in natural settings and has the insider's view. SAMPLING SIZE: The era that we have taken in account is 2000-2012 and the number of samples we have taken is four. Two directors and two actors. SAMPLING TECHNIQUE: The female oriented film-makers that we are focussing on are: •MADHUR BHANDARKAR where we have taken his film FASHION into account. •NAGESH KUKUNOOR where we have taken his film DOR into account. The actors we are focussing upon are:
•VIDYA BALAN
•KONKONA SEN
DATA TYPES DESCRIPTION: The data type that we have collected is the second hand information which has been collected from various sources.
DIRECTORS OF FEMALE ORIENTED FILMS
Madhur Bhandarkar (born August 26, 1968) is a National Award-winning Indian film director, script writer, and producer. He is best known for his films such as Chandni Bar (2001), Page 3 (2005), Traffic Signal (2007), and Fashion (2008). He won the National Award for Best Director for Traffic Signal. He is mainly known for his realistic films which are mostly based on portrayal of women in some way or the other. His films mainly acts as a mirror to society and brings out the various aspects of how a female is looked upon. All his films have some or the other female playing a role depicting the way the society sees them. In most of his films, Bhandarkar's protagonist is female. (Tabu in Chandni Bar, Raveena Tandon in Satta, Konkona Sen Sharma in Page 3, Bipasha Basu in Corporate, Priyanka Chopra in Fashion and Kareena Kapoor in Heroine). He has also depicted gay characters in his movies like Page 3, Traffic signal and Fashion. Three National Awards winning director Madhur Bhandarkar has recently added one more feather to his cap. Madhur was conferred PL Deshpande Award a.k.a. Zenith Asia Award for significantly shaping the film making culture in his unique works and he has been described as The Film Maker of The First Decade of 21st Century. On the Silver Jubilee Year of Aashay Film Club, this award ceremony took place on 16th Nov at National Film Archive Theatre during 8th 'Pulotsav – An Art Festival' in Pune. PL Deshpande was a renowned writer, stage and film actor and his literary works are still revered in Maharashtra and others parts of the world.
In his honour, Zenith Asia Award was given to Madhur Bhandarkar and his film Chandni Bar was also screened during the fest amongst landmarked 25 films from the world cinema. If we take one of his films FASHION into account we can justify him as a realistic director as well as a female oriented film maker. The film has a female lead protagonist and shows the fashion world as it is in reality and draws different meanings from influential characters. The prominent ones being female. The women completely overshadow the men in the film. The film has a massive star cast which includes Priyanka Chopra, Kangna Ranaut and newcomers Mugdha Godse and Arjan Bajwa. Based on the dark side of the world of fashion, the movie depicts it through the protagonist's eye. Kangna plays a former supermodel who faces downfall and comes to the streets. Priyanka Chopra and Kangna Ranaut won awards for Best Actress and Best Supporting Actress, respectively, at the 2009 National Film Awards for their roles. In this film we see how the women in the fashion world are exploited and how different evils of society engulfs them into no good. But Madhur Bhandarkar has ended the film on a positive note giving a beam of hope for supermodels and other women related to the world of fashion.
Nagesh Kukunoor (born 30 March 1967) is an Indian filmmaker and screenwriter. He is known for movies such as HyderabadBlues (1998), Rockford(1999), 3Deewarein (2003) and Iqbal (2005). He has directed award winning films including female oriented films with a very strong script showing the ups and downs in a women's life and how a women is exploited and tied by the traditions that society has made. This point is well justified in his film DOR. DOR is a 2006 Indian drama film written and directed by Nagesh Kukunoor and features Ayesha Takia, Gul Panag and Shreyas Talpade as the lead actors. The film, which is a remake of the Malayalam film, Perumazhakkalam (2004), was well received by the critics after its release on 22 September 2006.
The film is about two women who come from different backgrounds and how fate brings them together. Meera (Ayesha Takia), a young woman who becomes a widow shortly after marriage, is trapped by tradition. Zeenat (Gul Panag), on the other hand, faces the daunting task of saving the life of her husband, who is on trial for murder. A bahuroopiya (Shreyas Talpade) helps her reach Meera, who holds the "string" to Zeenat's hope. The companionship that develops between Meera and Zeenat results in redemption for both. The film shows how difficult Meera's life is without her husband as a widow and what the customs do to her resulting in her fight for survival. Similarly, Zeenat is shown as a women who is strong and goes to every extent possible to get her husband free. The film shows the struggle of women and ends with a positive note. This film justifies the mentioned traits in Nagesh Kukunoor's films and showcases him as a female oriented director.
PROMINANT ACTORS OF FEMALE ORIENTED FILMS
VIDYA BALAN
Vidya Balan is an Indian actress, who appears in Hindi, Bengali and Malayalam language films. She started her career at an age of 16 years, in 1995. However, in 2005 she garnered praise for her first Hindi film, Parineeta. Following the success of Parineeta and and then Lage Raho Munnabhai, Vidya Balan's film roles were subject to wide critical analysis. 2009, however, marked the beginning of the most successful period in Balan's career as she portrayed five consecutive roles to wide critical acclaim in Paa (2009), Ishqiya (2010), No One Killed Jessica (2011), The Dirty Picture (2011), and Kahaani (2012). These roles have fetched her, the tag of a "female hero" and established her as a leading contemporary actress of Hindi cinema. All the above mentioned films were 'female centric 'films, focussing on the female power. She is a social activist and supports the cause of women empowerment and is credited in the media for retaining her individuality and breaking stereotypes of a Hindi film heroine.
The major commercial success of the latter two also contributed to her being labelled as a "female hero". Film critic Mayank Shekhar predicted, "Just a few smart male actors can completely change the face of a commercial, star-driven film industry. Looking at Vidya Balan, it appears that change could well originate from the leading lady instead." India Today featured her in their listing of the "25 Power Women" and noted that "she has toppled all dominating hero, reducing him to a supporting role in a male dominated film industry". Ekta Kapoor's 'The Dirty Picture', made in 2011, was a biopic based on the life and death of the controversial Indian actress Silk Smitha, where Vidya Balan was cast as Silk, who was—in her words—"known for her brazenness and in-your-face sexuality." Director Milan Luthria masterfully depicts Silk's struggle in a male-dominated industry, while weaving in her personal space. Vidya Balan described the role. as the "boldest" she had ever played, one that "required a lot of mental preparation.
KONKONA SEN SHARMA
Konkona Sen Sharma, an Indian actress, is the daughter of actress and the film-maker, Aparna Sen. She first gained attention with the English-language film, Mr. and Mrs. Iyer (2002), which was directed by her mother and also received the National Film Award for the Best Actress. Konkona Sen Sharma is one of those actresses who concentrate on 'female centric' films, films that represents female, more than just a mere sexual object. Most of her films, like Page 3, Traffic Signal, Life in a…Metro, Laaga chunari mein daag, Wake up Sid, are critically acclaimed, where her character talks or represents the contemporary, independent women of our country, who have their own individuality, who fight and struggle for their rights, and their character completely overshadows the male characters. Page 3, released in 2005, directed by Madhur Bhandarkar, is a National Film Award winning 'social film', in which Konkona Sen plays the role of a journalist who discovers the stark reality behind the glamorous world of the celebrity life or as we call it the 'Page 3' society.
The film shows different aspects of women. The lead female of the film, played by Konkona Sen, is quite a positive, strong woman, however at the same time it also shows women who are quite weak and cannot sustain themselves without the support of a 'man' in their lives. Various shades of a woman have been revealed in this film. And the character of each and every female represented in the film is very realistic and one could easily relate them to the kind of females we would come across in the glamour industry, from good to bad. Konkona Sen got a prestigious award for the impact she created in the minds of the viewers, as Madhavi. She is one actress who has always worked towards promoting 'female empowerment', by portraying such characters in all her films, where the viewers could see the females capturing the entire screen, making the male characters, nothing more than just a supportive elements.
CONCLUSION
The films related to female representation have gained heights in the Hindi commercial cinema in the recent years. Many directors are opting to make women oriented films which are indeed getting huge success in the professional front and winning awards. Directors that we have mentioned are famous for their films in this genre and are coming up with new concepts related to the same. Even actresses are now more inclined towards working in such films rather than being merely portrayed as sex symbols or object of desire. The industry is changing their perspective towards female in a certain manner and hence getting appraisal from the audience.
Related Topics