Feasibility of a Coffee Shop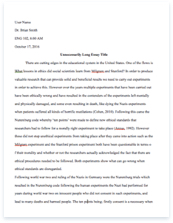 The whole doc is available only for registered users
A limited time offer! Get a custom sample essay written according to your requirements urgent 3h delivery guaranteed
Order Now
Cozy Café' is determined to become a daily necessity for local coffee addicts, a place to dream of as you try to escape the daily stresses of life and just a comfortable place to meet your friends or to read a book, all in one. With the growing demand for high-quality gourmet coffee and great service, Cozy Café' will capitalize on its proximity to the University of Perpetual Help – Jonelta campus to build a core group of repeat customers. Cozy Café' will offer its customers the best prepared coffee in the area that will be complimented with pastries, as well as free books that its patrons can read to enjoy their visit. The company will operate a 2,300 square foot coffee bar within a walking distance from the University of Perpetual Help – Jonelta campus.
The owners have secured this location through a three-year lease with an option for extending. They have also provided php6, 187,930 of the required php7, 513,915 start-up funds. The remaining capital will be obtained through Bank of Philippines commercial loans. The company is expected to grow sales revenue from php25, 812,508 in FY2015 to php31, 204,847 in year three. As Cozy Café' will strive to maintain a 65% gross profit margin and reasonable operating expenses, it will see net profits grow from php4, 419,950 to php5, 524,937 during the same period.
Objectives:
1. Become selected as the "Best New Coffee Bar in the area" by the local restaurant guide. 2. Turn the profits from the 1st month of operation.
3. Maintain a 65% gross margin. Keys to success:
1. Store design that will be both visually attractive to customers, and designed for fast and efficient operations
2. Employee training to insure the best coffee preparation techniques.
3. Marketing strategies aimed to build a solid base of loyal customers, as well as maximizing the sales of high margin products, such as espresso drinks.
D. Major Assumption.
Cozy Café' will make its best effort to create a unique place where customers can socialize with each other in a comfortable and relaxing environment while enjoying the best brewed coffee or espresso and pastries in town. We will be in the business of helping our customers to relieve their daily stresses by providing piece of mind through great ambience, convenient location, friendly customer service, and products of consistently high quality. Cozy Café' will invest its profits to increase the employee satisfaction while providing stable return to its shareholders.
III
Chapter 2: General Information
A. Management of the project.
Vision:
At Cozy Cafe', we're all about getting people together and enjoying each other's company. We believe that what we do can weave a fabric of positive relationships and experiences that stretch from our coffee houses and out into the world.
Our Vision
Improve the lives of our guest
Support the communities we serve
Promote our common humanity
Mission:
We want to be a welcoming, comforting presence in every community we serve and anywhere else we happen to show up. We know our guests have a choice — and we never want them to feel less than special.
Our Mission
"OUR MISSION is to serve everyone better than anyone else."
B. Organizational Structure.
1. The Cozy Cafe is owned by David N. Patton IV. Mr. Patton who will also operate as general manager/managing partner. 2. An additional manager (to be hired) will assist in maintaining and reviewing operations of the restaurant and the entertainment venue/bar. 3. A chef (to be hired) will manage kitchen operations and be crucial to maintaining food inventory stability and assistance in menu development. 4. An assistant manager/senior server (to be hired) who will be a salaried employee will provide regular table service as well as assistance to the manager and the general manager. IV
5. A sous-chef/line cook (to be hired) will perform secondary management functions in the kitchen as well as provide assistance to the chef in main kitchen/cooking functions. 6. Part-time personnel will be hired to handle bartending, serving, and dishwashing functions. 7. The marketing and accounting function will be handled by independent contractors/consultants. C. Recruitment Program.
The following are the different ways of recruiting of the Cozy Café': Online advertising and Job posting.
Website advertising (http://www.cozycafe.com/employment.html/) D. Benefits. Socializing
Other than the obvious promise of free Wi-Fi and in most places, no coercion to buying a drink to stay, it can be used as a place to meet new people. In an open environment like Starbucks, you almost feel like you're part of the same group; no one will scoff at the guy striking up conversation.
I'm not saying you're going to form entire social circles that roam local Starbucks looking to expand their territorial gangs, but don't be afraid to mingle with both males and females who enjoy frequenting the same locations as you.
Encourages productivity
In my case, I joke with my friends that I use Cozy Café' to appear as the soulful, tortured writer who is just trying to make his name in the world. Absurd imagery or not, I can't lie and say that I don't feel strangely empowered when I have my laptop out at Cozy Café', typing furiously to produce a new article, while simultaneously gulping down my Grande Green Tea Frappuccino with a water cup on the side. The environmental change of just not working from the usual places lends you the encouragement to churn out material.
Makes you feel more open with friends
My favorite side effect of the coffee shop experience has to be the bond between friends that it seems to strengthen. One of my now closest buddies, my mentor, admittedly wasn't too buddy-buddy with me until a little over a year ago. Sure, we had the same mutual friends, played the same sports, shared some common interests, but it really wasn't until one day we spontaneously decided on heading to Cozy Café' to do homework that we
clicked.
We didn't plan on talking about philosophy, business, women, etc. After all, none of these subjects were ever touched upon until we set foot into our first Cozy Café' meet-up. But man, once we sat down, we knew we were on to a new ritual that demanded to be respected at least weekly. Without this ritual, we'd go insane.
Chapter 3: Marketing Aspects
A. Market Study.
Philippines coffee consumption has shown steady growth, with gourmet coffee having the strongest growth. Coffee drinkers in the Pacific Southest are one among the most demanding ones. They favor well-brewed gourmet coffee drinks and demand great service. Binan, UPHS, with its liberal and outgoing populace and long rainy days, has traditionally been a great place for coffee establishments. Cozy Café' will strive to build a loyal customer base by offering a great tasting coffee in a relaxing environment of its coffee bar located close to the bustling University of Perpetual Help – Jonelta campus.
B. Market Segmentation.
Java Culture will focus its marketing activities on reaching the University students and faculty, people working in offices located close to the coffee bar and on sophisticated teenagers. Our market research shows that these are the customer groups that are most likely to buy gourmet coffee products. Since gourmet coffee consumption is universal across different income categories and mostly depends on the level of higher education, proximity to the University of Oregon campus will provide access to the targeted customer audience. The chart and table below outline the total market potential (in number of customers) of gourmet coffee drinkers in Binan, UPHS.
C. Target Market Segment Strategy.
Cozy Café' will cater to people who want to get their daily cup of great-tasting coffee in a relaxing atmosphere. Such customers vary in age, although our location close to the University campus means that most of our clientele will be college students and faculty. Our market research shows that these are discerning customers that gravitate towards better tasting coffee. Furthermore, a lot of college students consider coffee bars to be a convenient studying or meeting location, where they can read or meet with peers without the necessity to pay cover charges. For us, this will provide a unique possibility for building a loyal client base.
D. SWOT Analysis.
Chapter 4: Technical Aspects
A. Product and Services.
PRODUCT DESCRIPTION
The Coffee Warehouse will carry a variety of quality products that will enable us to provide full service delivery to espresso stands and coffee houses. Our underlying philosophy in selecting products is to choose lines that will bring consistent quality, competitive prices, and product satisfaction to our customers. We have personally researched and sampled each of the following products that we offer to ensure the quality we guarantee.
Lowery's Gourmet Whole Bean and Wired Willey's White Coffee
Assorted Gourmet Syrups & Coffee Toppings
Chocolate, White Chocolate and Caramel Syrups/Sauces
Oregon Chai Concentrate
Jet Cafe and Jet Tea Fruit n' Tea Freeze
Cappuccina line of product
Big Train line of product
Red Bull Energy Drinks
Good Cow Concentrated Milk with Custom Dispensing Equipment
Fresh Baked Goods
Assortment of White, Pre-printed Paper, and Clear Beverage Cups Systems – as well as an assortment of other paper supplies
At this time, the majority of these products are only available to customers through wholesale vendors such as Cash and Carry retail outlets – therefore it is the customer's responsibility to acquire these products by their own means. The Coffee Warehouse will make these same products available through our high quality, full service delivery – bringing these products directly to their doorstep at a competitive price.
SERVICE DESCRIPTION
An important component of our business is not just our products, but our service. In addition to our full service delivery, the following are other important service elements that we will offer to our customers:
Ideas to help our customers increase sales through menu development, creative promotions, co-op advertising, and much more. Custom designed marketing material such as printed banners, promotional posters, punch cards, pre-purchased beverage cards, reader boards, etc. Distribute a monthly newsletter featuring the latest coffee trends, new industry equipment, breaking trade news, promotional ideas, new creative recipes, and upcoming events. Samples of the latest product releases – with eye-catching point-of-sale to advertise new items to the end consumer. Routine equipment maintenance and training.
B. Business Schedule.
C.Morales National Highway | Binan, Laguna
PHONE: 515-270-8000
HOURS:
6am-9:00pm Mon-Thu | 6am-10:00pm Fri & Sat | 7am-8pm Sun
Breakfast is served…
ALL DAY
DRIVE-UP, CATERING and CARRYOUT available
C. Uniform.
D. Utilities.
The Utilities needed for the operation is the following:
₱25, 000 avg electrical (3 ac unit, multi fridges, heaters and lots of equipment)
₱900 avg water/sewage.
₱6,700 cable business internet.
₱2,300 VOIP phone
IX
E. Waste Disposal.
As one of many companies in the foodservice business, we continue our commitment to lead the entire industry toward greater access to recycling for cups and other packaging. Ultimately we want our cups to be recyclable in both material and practice, so that our customers have access to recycling services wherever they choose to dispose of their cups.
This year we will set a goal to implement front-of-store recycling for customers. When that time Cozy Café' has implemented recycling in more than a dozen markets and established relationships with several municipalities to expand their acceptance of materials produced by Cozy Café' and the foodservice industry in local recycling systems.
Related Topics