Fatty Acid and Coconut Oil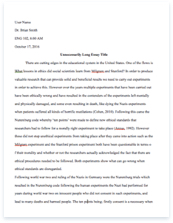 The whole doc is available only for registered users
A limited time offer! Get a custom sample essay written according to your requirements urgent 3h delivery guaranteed
Order Now
Introduction
Nowadays, even candles are expensive. Coconut (cocos nucifera) Oil is cheaper than paraffin wax (unnatural additive) that was used in making candles. Coconut oil is a fat consisting of about 90% saturated fat. The oil contains predominantly medium chain triglycerides, with roughly 92% saturated fatty acids, 6% monounsaturated fatty acids, and 2% polyunsaturated fatty acids. Of the saturated fatty acids, coconut oil is primarily 44.6% lauric acid, 16.8% myristic acid , 8.2% palmitic acid and 8% caprylic acid. A candle is a solid block of wax with an embedded wick, which is lit to provide light, and sometimes heat, and historically as a method of keeping time. Today, most candles are made from paraffin. Candles can also be made from beeswax, soy, other plant waxes, and tallow (a by-product of beef-fat rendering). Gel candles are made from a mixture of mineral oil and a polymer. To save, we can make a candle out of wax and coconut oil as additive. Problem: It is effective to use Coconut (cocos nucifera) Oil as additive in making candle? Hypothesis: How effective Coconut (cocos nucifera) oil as additive in making candle. Significance of the Study
This study is about recycling the wax from unused candle by adding coconut oil to be a new candle. After this, a new candle will be produce and use. Everybody can benefit from this project, especially candle makers. By this project, people can save money for buying waxes; instead of waxes people can substitute coconut oil to it. Coconut oil is cheaper than wax and people can get coconut in their surroundings. Scope and Limitation of the Study
This study limits coconut (cocos nucifera) oil as additive in candle making. Oil extracted from desiccated coconut is used in this study. Unused candle are also materials in this study. This study will be conducted on November 13, 2012-February 13, 2012 at Las Villas Subdivision Lambunao, Iloilo. Definition of Terms
Desiccated Coconut- Desiccated coconut is coconut meat which has been shredded or flaked and then dried to remove as much moisture as possible. Waxes -Any of various natural, oily or greasy heat-sensitive substances, consisting of hydrocarbons or esters of fatty acids that are insoluble in water but soluble in nonpolar organic solvents. Candle making- is the process to make a new candle. The first to do is to cut the wick two inches taller than you want the candle to be, then thread it through the hole at the bottom of the mold, then plug the outside of the hole with putty wick. If the mold is cardboard, plastic, or glass, heat the wax to 130 degrees Fahrenheit.
Chapter II
Related Literature
In this study coconut oil is used as additive in candle making, some research use cooking oil, and Olive oil. Candles have been a part of our lives for thousands of years. Most people have grown up with candles around them – as decoration and as emergency lighting when the power goes out. And most of us probably experimented with candle making in grade school making dipped candles or sand candles. In areas without electricity, they are still used routinely. Until the 20th century, candles were more common in northern Europe. In southern Europe and the Mediterranean, oil lamps predominated. In the developed world today, candles are used mainly for their aesthetic value and scent, particularly to set a soft, warm, or romantic ambiance, for emergency lighting during electrical power failures, and for religious or ritual purposes. Scented candles are used in aromatherapy.
Chapter III
Methodology
Experimental Method of Research
The researcher will manipulate one variable, and control the rest of the variables. It has a control group, the subjects have been randomly assigned between the groups, and the researcher only tests one effect at a time. It is also important to determine what variable needs to be test and measure. It is important to randomize the variables by percentage to determine which treatment is good for making candles with the addition of coconut oil. Experimental Design
Materials of the Study
The materials that will be used in the study are as follows: 500 mL desiccated coconut, 200 grams unused candles. 2 meters wick, 16 cardboards. Celsius thermometer, measuring cup, weighing scale will also be used in this study.
Procedure
The researcher will gather all the materials to be used in the study. The eight (8) cardboards will be prepared for molding. Cut the wick two inches taller than the cardboard. Heat the unused candles about 130 degrees Fahrenheit until it melts. Pour the melt wax by the exact percentage need. Add coconut oil by the exact millimeter need in the wax. Refrigerate for 12 hours and remove from the molders. Light the candles, observe the light produce by each candles which have different percentage of coconut oil and unused wax. Observe and list the time, how long one candles last until it melt.
Respondent of Study
This study is judged by 20 students from Lambunao National High school. They will judge the effectiveness of coconut (cocos nucefira) oil as additive in candle making. Using Slovin's Formula. n = N/ (1+Ne2)
Related Topics