Fat meat, pickled onions, red parallel sentences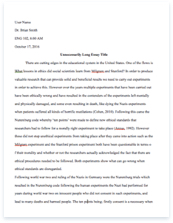 The whole doc is available only for registered users
A limited time offer! Get a custom sample essay written according to your requirements urgent 3h delivery guaranteed
Order Now
These are two pairs of well-known parallel sentences that talk about Tet, an important holiday which is Lunar New Year in Vietnam. Tet is a most authentic holiday in Vietnam; therefore, people spend at least seven days to celebrate. There are so many activities and preparation that Vietnamese people do before, during and after Tet. Preparation of Tet often begins a week before the actual celebration. At that time, everyone is busy to buy new clothes, foods and decoration for the house. People, who live far away from home, usually return and gather with their family on these days. They prepare for Tet by cooking sticky rice cake, which calls Banh Chung, a traditional cake that everyone eats during this holiday. People also clean their house and decorate them by go to spring flowers market and buy some flowers such as peach blossom, kumquat and yellow daisy.
There are many traditional activities and belief that Vietnamese people do during Tet. The first days of Tet is the most sacred time of the year; therefore, the first houseguest to offer the first greeting is very important. If that guest has a good background such as being healthy, happy and successful; then the family believes they will receive luck and good fortune throughout the year. During Tet, people in Vietnam usually visit their friends and their relatives. They wish New Year's greetings to everybody; and they hope that everybody will receive more success in their work and good heath in the coming up year. Many adults also give lucky money to children with the hope of luck to them. Everyone believes that the attitude on these days can influence over the year, so everybody is more friendly than normal. They also believe that cleaning their houses in the first days of the Year is a sign of losing their luck, so they are not cleaning their houses during the holiday.
After Tet holiday, people who work far away from home say goodbye to their family and travel back to work. They may not be able to see their family until next year. It can be a very emotional time for their family. For some people, it can take up to couple days for them to travel back to work due to heavy traffic and difficult transportations. On the other side, children and students go back to school after a long break; they are usually very excited to see their teachers and friends again. Even though, the excitement and feeling of Tet is still there, but people usually get back to their normal life quickly.
Tet is a heart-warming holiday for most Vietnamese people. It is a time for us to gather with each other, to spend quality time to catch up on each other's life and to wish each other good luck for the next coming year. The activities and tradition that we do before, during and after New Year have been valued and practiced for thousands of years and many years to come.
Related Topics