Famous Creative Thinker Presentation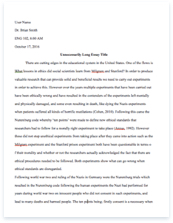 The whole doc is available only for registered users
A limited time offer! Get a custom sample essay written according to your requirements urgent 3h delivery guaranteed
Order Now
Pina Bausch was born in the year of 1940 in Solingen as Philippine Bausch: she was known as Pina her nicknames as she was growing up. She and her siblings worked in a restaurant conjoined with a hotel. As a child she began to observe people and things that seem to excite them. Things that surrounded her in her early childhood and her early years of experiencing war reflected in her pieces, in certain outburst of panic and fear of unnamed damage. One of Pina Bausch first performance of dance was with Solingen Children Ballet. At the age of fourteen Pina began to study dance with Kurt Jooss at the Folkwang School in Essen. Jooss was known for significance proponent of pre-post- war German and Modern dance freed from the shackles of classical ballets. "The proximity of the other arts taught at the Folkwang School, including opera, music, drama, sculpture, painting, photography, design, was also an important influence on her, reflected later in the form of a wholly open approach to the media in her work as a choreographer." (Pina Bausch Foundation)
Pina Bausch is known throughout her career path as influential and controversial as a German choreographer. 'Although Bausch trained in New York for three years from 1959-62 during her formative phase as a young dancer, her sensibility is firmly European in the visions of a dark, brooding and tension-filled world her theatre depicts." (Stanford University 1999) Bausch's dance works, many of which are evening- long, offer different vantage points on a compelling yet bleak portrait of humanity. Often what are most vivid in Bausch's dances are the inhumanity of men and women toward each other and the callous indifference of the world that surrounds them. What has irked American dance critics since Bausch made her U.S. debut in June 1984 at the Olympic Arts Festival in Los Angeles, is not this subject matter of her work so much as her coolly neutral position in regards to the often brutal, aggressive and physically and emotionally cruel episodes in her dances. "She keeps referring us to the act of brutalization and humiliation – to the pornography of pain," said the leading dance critic Arlene Croce in The New Yorker, about Bausch's American debut.
"The unsettling thing about Bausch's work, despite its originality and mastery, is that it leaves one unsure of where she stands in the moral spectrum," complained Alan Kriegsman of The Washington Post of the same debut tour. (Stanford University 1999) Dalma Heyns was born In New York being raised in a prominent household. Bothe parents with very promising careers her father Ernest Heyns was the founding editor of Modern and Sport magazine. He was also editor and publisher of Popular Science. Her mother Ethel Kenyon Heyns was an actress and writer. Heyns studied at Northwestern University but, graduated from University of Southern California where she studied psychology and English. In the year of 1982 Heyns became a monthly columnist for mademoiselle. Her columns we titled the "The Intelligent woman's Guide to Sex".
This was a subject that drew many women's attention making Heyns column a success as well as becoming an advocate for women. Women would write to Heyns their most intimate secrets about their love and sex lives and fulfillment in their marriages. In the 1990's Heyns left Mademoiselle and began a new venture by creating a new column called 'Smart Sex" that became a very popular and successful column for women. Communicating with her readers and holding intimate interviews with women from all walks of life brought Heyns to a realization about women. Heyns realized that there are many women out there that were struggling with their marriages found her advice to be difficult to articulate. Heyns decided it would be best for her to complete a master's degree in social work the year of 2001 from New York University. In the year of 1992 Heyns published her first book "The Erotic Silence of the American Life". This book was about married women, adultery, and modern society's rejection of female sexuality within marriage."
Dalma Heyns argument is that women leave their marriages for reason that is not commonly known such as boredom or disharmony with their partner, but because of trauma after the marriage. "Heyn argues that the ideal of the Virtuous Wife has taught us that she is the one responsible for the quality of the relationship–that to make a marriage work, women must be sacrificing, accommodating, good. But those are qualities for sainthood, not happiness. In fact, they assure precisely the opposite–distress, resentment, and guilt in both partners."(Amazon1998) Heyn continued to explore the impact of the institution of marriage on modern women in Marriage Shock: the Transformation of Women into Wives (1997). Her most recent book, Drama Kings: The Men Who Drive Strong Women Crazy (2006), examines the ways in which strong women can overcome an attraction to emotionally unavailable men and instead focus on finding the romantic relationships they really want. (Export Network 2010)
Heyn's books remain popular in the United States and around the world and have been published in more than thirty countries. A sought-after speaker and commentator, she has appeared on The Oprah Winfrey Show, Today, The Charlie Rose Show, and Good Morning America, among other programs. She produces a regionally broadcast television show, The Love Goddess Show, and can be found online at dalmaheyn.net and thelovegoddess.com. She lives in Westport, Connecticut. (Export Network 2010) Dalma Heyn is a New York Times bestselling author and psychotherapist who have worked for twenty-five years to help women develop the best possible intimate relationships, while still flourishing as individuals. Her books, which explore the loss of self that many women experience within marriage, have been lauded as revolutionary. (Export Network 2010 "Marriage Shock" writer, Dalma Heyn posits a provocative thesis: that upon marrying, women fall under the spell of an age-old notion of "The Wife" and subtly change their behavior in order to conform to this ideal.
According to Heyn's informal survey, even an independent, confident woman suddenly begins speaking up less, hiding her opinions more, focusing on other people's pleasure and happiness, at the expense of her own. What explains this odd muting of self, and is it necessarily a bad development? The author's frank interviews with dozens of young wives (some of whom sound like tomorrow's divorcees) are likely to raise hackles, not to mention points for further discussion. (Glamour 2010)
References:
http://www.amazon.com/Marriage-Shock-Dalma-Heyn/dp/0385324022 dalmaheyn.com/about-dalma
experts.speechfitness.com/index.php?page=dalma-heyn
www.pinabausch.org/en/pina/biography
https://prelectur.stanford.edu/lecturers/bausch/
References:
http://www.amazon.com/Marriage-Shock-Dalma-Heyn/dp/0385324022 dalmaheyn.com/about-dalma
www.pinabausch.org/en/pina/biography
https://prelectur.stanford.edu/lecturers/bausch/
Related Topics