Eye Color and Succulent Sizzling Sausages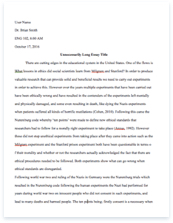 The whole doc is available only for registered users
Pages: 2
Word count: 408
Category: Feelings
A limited time offer! Get a custom sample essay written according to your requirements urgent 3h delivery guaranteed
Order Now
The roar of the music was thunderous. The drum was thumping like an elephant when charging towards you. The bass tingles through your body, feel it in your blood, rushing around your system. The evening sky was misty, provoking an eerie atmosphere from the opaque sky. The cold breeze on your skin formed goose bumps, becoming ferocious and each goose bumps feeling like tiny daggers piercing your flesh one by one. Big luminous lights are alluring and invite you inside.
The cacophony of differently pitched screams, squeals and squawks pierce your eardrums, though not all of what you can hear is ear splittingly beastly. The cheeky giggles of children and the low pitched laughter of the adults, deafening. Inhaling the aroma, you could feel the succulent sizzling sausages that were drizzled with appetizing sauce, at the back of your throat.
A wide-eyed little girl stared at the overflowing candyfloss, enchanted by the colours and smells. It was run by a balding man with a clammy red face and dull blue eyes who smiled kindly at the awe-struck child. BRRR-WHOOP! The vibrations from the machines explosion quivered and shook the grassy ground. Sweet swirls of pink fluff-like candyfloss danced and swayed in the air, as buzzing children waved their greedy grabbing hands as they gnawed at the free tasty treats.
The crash of the fireworks, exploded and shattered the calm air, neon lights violated the murky black sky. Below the fireworks, a teenage couple stood wrapped in an embrace sharing what seems like their first kiss. The girl, nervous and fluttery, her eyes quickly looking at his before shying away, she subtly smirks as she leans in…. CRASH! The noise explodes from the dodgems as their lips meet in a gently kiss. Cars collide and manic giggles fill the air as people search for their next victims to bump into. Bodies thrown forwards as the collision impacts at full force, shocked faces as their seatbelts dig into their skin. Impatient bystanders watch while they wait to go on the 'rollercoaster of doom' eagerly shifting forward together. There excited chatter and murmurs are loudly interrupted by howling screams like a wold, as the current people riding the rollercoaster shoot passes the peak, the wind blowing widely through their hair, rosy cheeks from the impact of the freezing wind, hand raised above them. A mixture of exited and terrified faces can be seen as ride slows
Related Topics