External Factor Evaluation Matrix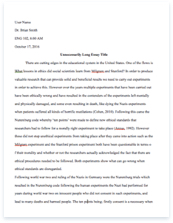 The whole doc is available only for registered users
A limited time offer! Get a custom sample essay written according to your requirements urgent 3h delivery guaranteed
Order Now
Meeting the need of the present without comprising future has to be taken into account by food industry without undermining bottom line balance sheets
Food cost climbing and global warming
ECONOMY
Rising cost of petroleum
Input cost for bakers included commodities have declined.
Bakeries may be passing along the cost of suppliers purchased on contracts signed before commodity price began to fall.
Industry so competitive, difficult for these company to raise their price accordingly and profit margins have suffered as a result. SOCIAL
Environmental concern, social responsibility and economic viability
Food producers are devoting more attention to products designed for restaurants, vending machines and other food services providers.
Customer view food as an expression of their cultural and social identity. Customer asking a lot more from producers than just good quality.
More people dine out. Bad news for grocery retailers
TECHNOLOGY
Development of health food
Packaged and processed foods
Market for packaged and processed foods has seen large profits in retail sales and this number is expected to see steady growth.
Concern of childhood obesity
Food safety programs have been adopted on issues of chemical and bacterial contamination and new food-borne pathogens remain a public health concern. COMPETITORS
Second largest food processing company in the world
Competitors: Nestle, ConAgra Foods, Heinz Company and Sara Lee
Primarily a North American company
Competing with generic products and retailer brands, wholesalers and cooperatives
US dollar gains strength overseas will make Kraft Food products more expensive.
INTERNAL FACTOR EVALUATION
STRENGHT
WEAKNESSESS
MANAGEMENT
Restructure organization divisional by geographic region.
Some analyst feels that product divisional structure more effective for Kraft. Weakest performing segment was North American Food Service, 10% drop in sales.
Mission statement consist of three words (do not have clear mission statement) MARKETING
Advertising in 150 countries around the globe.
Reintroduction of Kraft was accompanied by the launch of a new corporate
Website Use innovative advertising method
Launched several websites that would be considered viral in nature
FINANCE/ACCOUNTING
Regular quarterly dividend of $0.29 per common share
Profit and organic revenues increase by 10% and 2.3% in first quarter (2009) Second quarter earnings increase 11% to $827 million.
Save $400 million through consolidations and increase purchasing power. Revenue increased to $42.2 billion 2008, while earnings increased to $2.9 billion. End 2009, the company saved a total of $1.1 billion.
Long term debt increased about 50% in 2008 from 2007.
Second quarter 2009 sales dropped 5.9% to $10.16 billion.
PRODUCTION/OPERATIONS
Manages over 100 different brand-name food products and tracks operating income to five segments. Patent the processed cheese
Lost 0.3% market share in 2008 despite a 9.8% increase in pricing. R & D Commitment to develop new product
Related Topics