Explain why Henry VIII and his government sought a marriage alliance with Cleves in 1539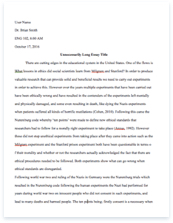 The whole doc is available only for registered users
A limited time offer! Get a custom sample essay written according to your requirements urgent 3h delivery guaranteed
Order Now
The year of 1539 found the post-Reformation England in a delicate situation, facing the imminent peril of an allied invasion on religious grounds from both France and the Holy Roman Empire. One can refer to the English territory as to "a bone between two dogs", this making Henry VIII a vulnerable monarch, isolated from the Roman Catholic states and lacking allies in Europe. As stated by D. Loades in "Henry VIII: Church, Court and Conflict", "Henry remained apprehensive and when Francis and Charles signed a peace treaty at Toledo on 12 January 1539 he became almost paranoid." The circumstances urged for the emergence of a political alliance, in order to ensure England's national security. Following Henry's excommunication and the enforcement of the Treaty of Toledo, the political prospective encouraged an alliance with the German Princes, the marriage with Anne of Cleves thus becoming the optimum solution for the English monarch.
The dynastic factor also represented a major source of motivation for Henry, since the monarch himself had been "the spare, not the heir" (David Starkey). Although Edward was officially acknowledged as England's future ruler, Henry was most eager to ensure the successful perpetuation of the Tudor dynasty, by producing a second heir to the throne. Furthermore, Hans Holbein had portrayed Anne of Cleves as a very attractive woman, while the French ambassador, Charles de Marillac, described Cleves as being "of middling beauty, and of very assured and resolute countenance". Combined with the dynastic factor, the appealing image of the German princess certainly became sufficient motivation for Henry to seek a marriage alliance in 1539. However, it is to be asserted that Henry's reason for marrying Anne radically differed from Cromwell's – the individual who had actually suggested the daughter of Cleves to be a desirable candidate.
Thomas Cromwell's purpose was mainly of religious nature, since an alliance with Germany would effectively facilitate the development of Protestantism in England; Cromwell's letter addressed to the German representatives in 1539 stands as testimony for his religious emphasis, by stating the following: "The King has heard that the Bishop of Rome and his supporters have taken counsel together how to utterly abolish the maintenance of Christ's word. The Papist malice against the King is grounded only of their envy of his religion." In spite of Henry's ulterior disapproval of Cleves (to Cromwell: "My Lord, if it were not to satisfy the world and my realm, I would not do
that I must do this day for none earthly thing"), it was England's political instability, Cromwell's opportunism and above all, Henry's desire of a new heir/wife that made the marriage alliance with Cleves an adequate opportunity: for England – politically, for Henry –dynastically and for Cromwell – religiously.
Related Topics