Explain the Succession Strategy at Apple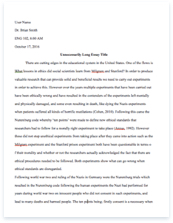 The whole doc is available only for registered users
A limited time offer! Get a custom sample essay written according to your requirements urgent 3h delivery guaranteed
Order Now
Ques.1 Please explain the succession strategy at Apple. How did the company select the successor to Jobs? Steve Jobs was more than a business leader, with vision, passion for design and product excellence, wrapped in a perfectionist personality with amazing business savvy. His ability to lead Apple comes not only from his leadership qualities, but also his deep experience in the technology industry. The issue Apple faced in its succession strategy is about Jobs' leadership style and philosophy, many people who work at Apple think that his force of personality is both revered and feared in the company. This style of leadership has created a strong sense of execution and excellence at the company – but will also be hard to replace. During his long career, Jobs had developed a long list of philosophies about management which need to be incorporated into the future. Apple's Succession Strategy for Jobs: Apple University
High-Impact Succession Management® developed the following maturity model which shows, company evolve their succession strategies from replacement charts which enables people at all levels to move from role to role.
Succession only works well when there is a clear understanding of the leadership traits and competencies needed at each level, and the process is sponsored by executives at the top. Point to establish best practices for succession planning, including hiring from within, conducting an audition period, easing the successor into a leadership role and providing some level of succession disclosure to shareholders. In the case of Apple, the board and Jobs himself were planning for succession for several years. Behind the scenes, there has been a project at Apple for several years to "capture the essence of Steve Jobs management philosophies" for generations ahead. Under the title of Dean of Apple University, Joel Podolny (former Dean of Yale Business School) has been building a leadership curriculum around Jobs behind the scenes. It has not being seen the product of this work, several ex-Apple employees mentioned that this is a very strategic project designed to help Apple continue under Steve's leadership model even after Steve leaves the company.
Most companies look at competency models and hire executive recruiters to assess leadership candidates for succession. Apple "thinking different" has taken a page from High-Impact Learning Organization® playbook. They are capturing the essence of Apple's executive performance and philosophy in digital form for leaders on into the future. The fairly secretive Apple University had spent a lot of time and money capturing the experiences, management philosophies, technical skills and principles of Steve Jobs for others to use in the future. According to Apple, the company founded Apple University in 2008 "to teach Apple employees how to think like Steve Jobs and make decisions he would make." In many ways it was built to solve the problem of "running Apple after Steve Jobs" – and setting in place the tools and information which helps Apple learn from his collective 30 years of wisdom.
As the graphic above shows, the University is designed around capturing Job's collective learning and translating this into content, programs, and materials which Apple employees and leaders can use long into the future. Today Apple University is still a well-kept secret, it is one of the most innovative and exciting forms of succession management yet to be seen – Think different about your own leadership and how you can transfer skills and culture forward when your leaders leave. How did company select the successor to Jobs'?
"I knew what I wanted and I realized that Tim and I saw the same things exactly the same way and we had the same vision". "As far as my successor goes, I strongly recommend that we execute our succession plan and name Tim Cook as CEO of Apple. I have great confidence that Tim and the rest of the executive management team will do a terrific job executing the exciting plans we have in place for 2011." Jobs said in a letter to Apple Board. Publicly, Apple had been grooming Tim Cook for several years. Not only had he already experienced the CEO role, he had been working directly with Jobs on the company's supply chain – so he had a deep understanding of the internal operations of the company. Cook joined Apple in 1998 as senior vice president of Operations. Cook worked in operations at Compaq and spent 12 years at IBM. At Apple Cook "was responsible for all of the company's worldwide sales and operations, end-to-end management of Apple's supply chain, sales activities, and service and support in all markets and countries. Cook was also head of Apple's Macintosh division and plays a key role in the continued development of strategic reseller and supplier relationships, ensuring flexibility in response to an increasingly demanding marketplace."
Cook's tenure at Apple shed bloated inventories and whipped the company's supply chain into shape. Cook ran day-to-day operations during Jobs's absence [in 2009] and was praised for his ability to make Apple's sprawling operations move on time. He has established himself as the CEO-in-waiting since his stint taking over for Mr. Jobs." Top of Form Bottom of Form
Insiders say Cook has already "been quietly running the company for several years. Steve is the face of the company and involved with product development but Tim takes all those designs and turns it into a big pile of cash for the company."
Cook Aims to Provide Jobs's 'Gravitational Force' at Apple. Also, Apple's shareholders express confidence that the company's newly anointed chief executive, Tim Cook, is the right man for the job.
References:
http://knowledge.wharton.upenn.edu/article.cfm?articleid=2134 http://www.bersin.com/blog/post.aspx?id=72a43072-e599-4dd0-9205-d1eacc25f434 http://www.pcmag.com/article2/0,2817,2391818,00.asp
Steve Jobs' biography by 'Walter Isaacson'.
Related Topics